Two of the focuses of my blog are Financial Literacy/Money and Business/Entrepreneurship. When running a small business as with all businesses, the control of cashflow is critical. Doing so will ensure that your business continues to thrive. The following contributed post is entitled, How to Save Money when Running your Small Business.
* * *
Running a small business can be both difficult and time-consuming. If you're not careful then you may find that expenses slowly creep up on you, and this can cause you major problems in the future. If you want to avoid all of this, here are a few things that you can do to stay on top.
Lower the Cost of your Office Space
In some instances, it may be possible for you to take advantage of a decreased rental rate in your area. If this is not possible or if you don't qualify for this type of benefit, then you may be able to renegotiate with your current landlord so you can get some better lease terms. If you don't need to run your business from a commercial premises, then you may want to think about operating it from home. This will significantly lower the cost of your rent and it will also help you to lower the cost of your gas and energy usage too. In addition to saving on bills, you'll also save on your business tax and even your utilities. This can go a long way and it can also make it way easier for you to keep an eye on the outgoings that you have.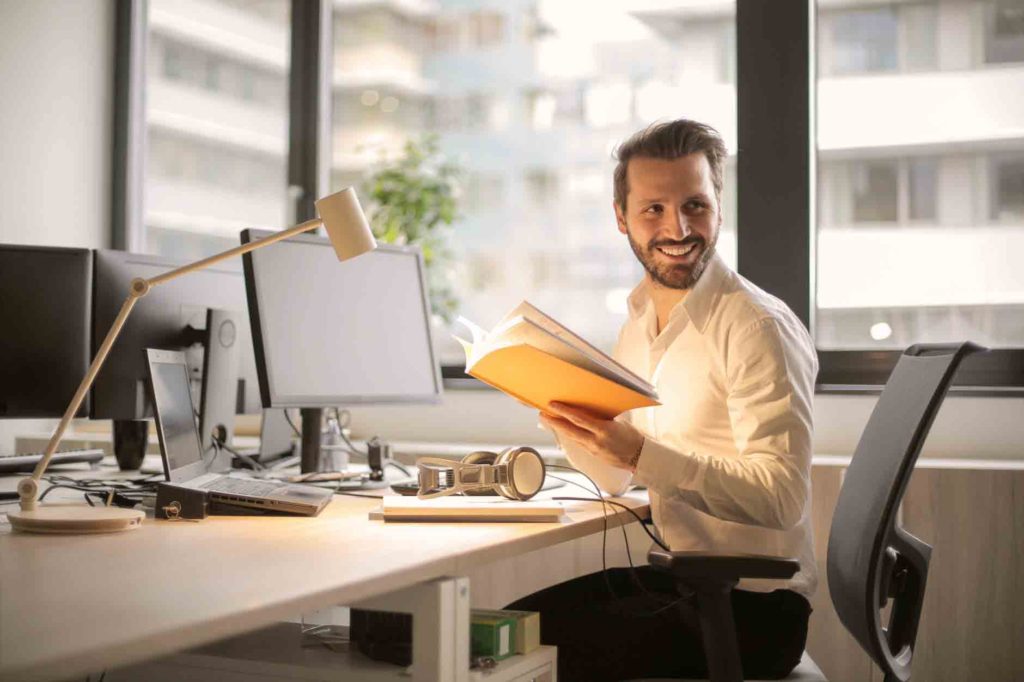 https://www.pexels.com/photo/photo-of-man-holding-a-book-97022/
Reduce Staffing Costs
If your business has slow periods, it may be worth trying to reduce your staffing costs. Nowadays older employees are more than happy to take some unpaid time off so they can go on vacation or even see their family. If you want to get the best result out of your team chats then see if anyone would like to volunteer. You may be pleasantly surprised at the outcome and in some instances, you may be able to save a small fortune too. Another thing that you can do is to try and hire family members wherever possible. They will be much more flexible when it comes to payment and they may even be willing to give you some additional support when it comes to the finer details of your company too.
Always Barter
Bartering has been around for thousands of years, and it is a great way for you to get the edge on your competition . If you want to help yourself here, you need to try and talk with your vendors to see if they can give you a lower rate on any products you need. They may be willing to set up a contract, or even bulk discounts. If your current vendor is not willing to do this, there are other options available. For example, you can easily go to someone else and then revisit the original vendor with a counter-offer. Sometimes this is more than enough for them to loosen their pricing structure, and you may even end up getting a way better deal as a result.
Vehicle Expenses
If you are running a service or even a contract business that requires the use of a vehicle then you probably know how expensive it can be. Fuel and servicing costs for bigger vehicles or even crew can be astronomical. One way for you to reduce the costs of operating a fleet would be for you to buy used vehicles. It doesn't even matter if the vehicles require a good level of repair either because it's still way cheaper than you buying a new truck brand-new. If you still feel as though the expenses you're paying are far too much, then it may be worth trying to reduce your fuel consumption. Diesel and hybrid vehicles can be more expensive for you to purchase but they can really pay off and they may even save you a small fortune in terms of maintenance too.
Cut down on Supply Costs
When it comes to supply costs, you have to make sure that you budget. As a business owner, you need to ensure that you constantly monitor supplies and that you also check for occasional discounts too. Don't be afraid to look around and make yourself popular with suppliers. This can be done by paying your bills promptly and also displaying loyalty.
Cut Down on Advertisement Costs
A lot of businesses often spend 5% of the revenue that they get on advertising. This figure may be higher for service businesses, or those who are just starting out. With more and more customers shopping online when compared to ever before, it's safe to say that you need to at least have a website or even a Facebook page. Having SEO and even television advertising is great and it can help your exposure, but they can also be expensive and they can put a real hole in your budget. One way for you to get around this would be for you to try and advertise organically through Facebook and Twitter. It doesn't cost you anything to do this, and when you combine it with a weekly newsletter you will soon find that it's easier than ever for you to gain a lot of traction with your customers.
Cut down on Insurance
Your annual insurance bill will probably cost you a small fortune every year. If you don't have enough insurance however then this could be enough to bring your business to its knees, and this is something that you do need to make yourself aware of. If you want to help yourself, you need to annually review the insurance that you have. If you don't feel as though you need one part of your policy anymore, get rid of it as this will save you a huge amount of money. If you have a larger business with a ton of insured assets, then it may be worth doing an asset review too. This will help you to make sure that you are not insuring assets that you no longer have.
Make the Most out of Your Time
If you are a business owner then you'll know how important time management can be. Business owners should always be prioritising and they should also be using their time accordingly. If you don't, this could have a huge impact on your bottom line and you may even find that your company suffers as a result. If business is slow then now is the time for you to invest more money into advertising. If your business is taking off and really getting sales then it may be a good idea for you to invest more in things like software or even additional ways for you to manage your workload. Either way, the way that you manage your time will make a huge difference to your business income and it will also help you to save on expenses too.
Watch your Energy Bills
If you have a ton of energy bills coming out, then something needs to be done. You need to make sure that you always turn off lights when they are not in use, and it also helps to keep an eye on standby technology. This will be eating away at your energy usage and it will also stop your business from being efficient too. If you want to do something about this, consider installing a motion sensor light in your offices or have a power strip that shuts everything off when you leave the premises. This will stop you from forgetting about those little things and it will also help you to be more green in general. Another thing that you can do if you work in the industrial sector is invest in slimline water tanks. When you do, you will be able to collect rainwater rather than using it from the business supply.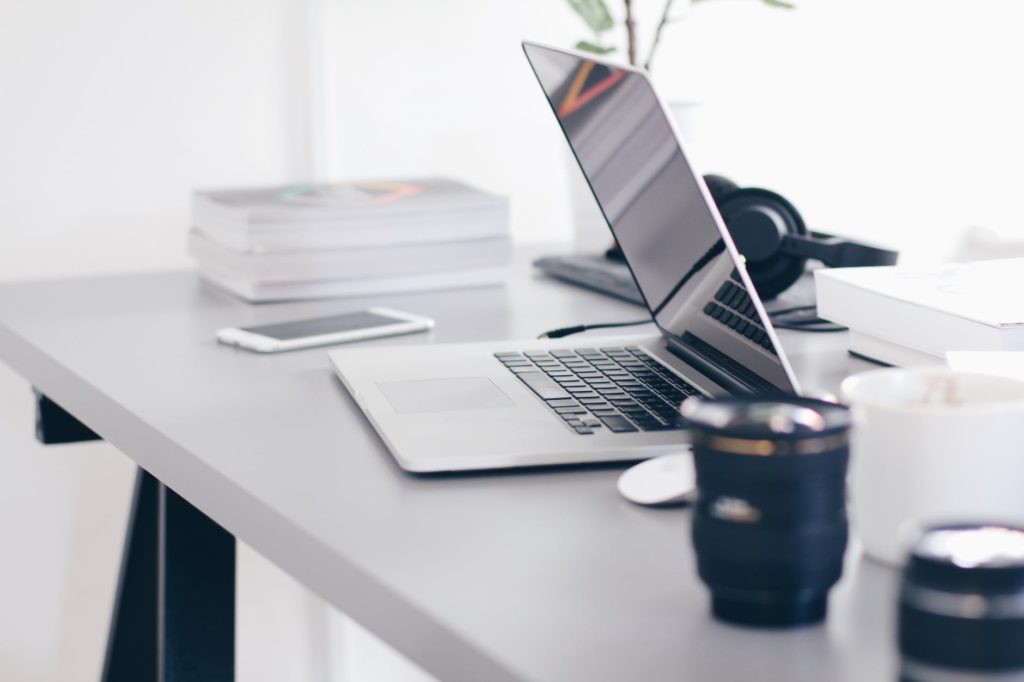 https://www.pexels.com/photo/books-business-computer-connection-459654/
Tax Bills
Minimising your tax bill is one of the best ways for you to save a lot of money over the year. You need to get in the habit of writing down exactly how much your business spends on things and you also need to make sure that you detail them properly too. Saving receipts and recording mileage is also essential, as this can all be claimed back at a later date. If you have family members who work in the same business as you then treat them as employees, and file for any expenses that they incur too. There's nothing wrong with this, but it will help you to pay the right amount of tax when the end of the year comes along.
Utilise the Cloud
For a lot of businesses, cloud computing is a fantastic way for you to reduce the expense of your business. It can also help you to operate more efficiently too. When you invest in cloud computing, you don't need to worry about maintaining your servers on-site and you also don't have to worry about ongoing software upgrades either. You will have access to all of the applications you need with the flexibility of the cloud. If you want to get some additional support here, then consider chatting with the cloud providers in your area to see if they can talk you through the solutions they have.