Two key focuses of my blog are Financial Literacy/Money and Business/Entrepreneurship. Some businesses sell large products that don't ship easily, and there are special considerations for these types of ventures. The following contributed post is thus entitled; Wide Load: Selling Large & Impractical Products.
* * *
For a lot of businesses, being able to sell products online has made life much easier over the last few years. Without having to start a normal store, this process is a whole lot cheaper than it used to be, and this has opened the doors for loads of companies to get started. Of course, though, when your products are very large or hard to handle, the online trend can start to become a hindrance. You have no choice but to sell online, but will face challenges which simply don't come with smaller products. To help with this, this post will be exploring some of the best ways to solve these issues before you get started.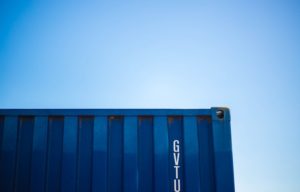 Communicating Size: Simply giving customers the measurements for your products won't often be enough when it comes to showing them the size of your goods. People will feel worried about buying something which they aren't sure if they have room for, though, making it important to look for new ways to convey the size of your goods. One of the best ways to achieve this is through photography. As long as you have a common item in the shot, like a magazine, it will be easy for your customers to tell the size of the piece you're selling. This trick may sound simple, but it can have a huge positive impact on your sales.
Storing Goods: When a business is selling small products, storing a couple of boxes is usually all they will need to keep a good inventory available to their customers. Larger products will make this very hard, though. To solve this issue, having a slightly longer delivery time quite be well worth it, giving you the chance to either make or order in the products as you need them. While this may stop some people from buying, it will be significantly cheaper than paying for a warehouse to keep goods which may not sell.
Shipping Orders: Getting orders out into the world is another challenge which large product sellers will often face. Normal delivery companies won't be able to help you, as their vehicles simply won't be big enough. To save looking for this company and that, there are loads of marketplaces around the web for those who need to buy large item delivery, making it significantly easier to get goods out of the door. Not a lot of people know about this sort of service, leaving them to pay for private companies to do all of their shipping. This can cost a small fortune, and won't often enable you to handle more than a single order at a time.
With all of this in mind, you should be feeling ready to get started on the process of selling large goods. While a task like this may be a challenge, there will always be ways to overcome it, making your life as a business owner much easier. Of course, though, you will need to do plenty of research, and you may even have to talk to a couple of companies along the way.