Two focuses of my blog are Financial Literacy/Money and Business/Entrepreneurship. A key to operating most businesses today is keeping your Information Technology systems running optimally. The title of this contributed post is thus entitled; What Makes Business Computing Such A Challenge.
* * *
It's no secret that a lot of businesses struggle when it comes to the computers they have to use each day. These machines are the subject of a lot of frustration within a lot of companies, making it hard for people to do their jobs, while also presenting challenges which a lot of business owners never expected to face. Not a lot of people understand what makes these machines such a chore, though. Instead, they will simply harbour a dislike for them, often making it even harder to get to grips with the tasks they need to perform with them. What exactly makes this field so difficult, then?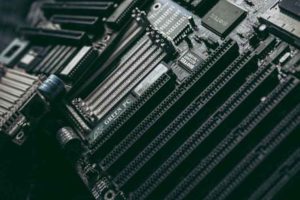 Unfortunately, while modern schools are often including computing in their standard work rotations, this wasn't the case just a few years ago. People would go through education learning about all sorts of useful life skills, but would only use computers for tasks which related to other subjects, halting their chances to learn about the devices properly. As a result, a huge portion of the working population finds it hard to use computers. Even those who have to use them everyday will often only learn what they have to, leaving them to struggle when something happens which they don't expect.
Of course, though, you don't always have to wait for something to go wrong for a machine like this to throw you through a loop, as the software systems which businesses tend to use are always changing. Developers will rarely consider the impact an update will have on their wider user base. Instead, when they release something like this, it can often take weeks or even months for guides to be made which will teach you what you need to do. This presents more learning, along with forcing a lot of organisations to use IT consulting services just to figure out which versions they should be using. This makes it very hard for people to learn how to use software, especially when they already find it hard to use a computer.
On top of all of this, computers are generally seen as boring machines. People don't want to dedicate themselves to learning something which they don't enjoy, even if it is part of their job. This is a real issue, but most people won't even notice it happening, as it simply makes the learning process a little bit harder. To solve this issue, companies have to work hard to create training programs which can actually engage their employees. Even if it means using tools like social media for context, it will be worth looking for creative ways to handle this task, as people won't be willing to do it for themselves.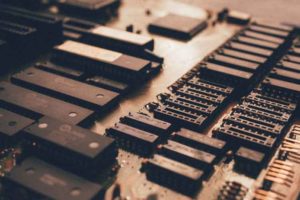 In reality, most of the trouble which computers can cause for a company will be down to the users themselves. These machines will rarely go wrong without cause, and will be impossible to operate properly without the right learning, making it crucial that you take the right steps when it comes to conquering this challenge once and for all.