The first principle of my blog is Creating Ecosystems of Success, and a key focus is Career Discussions. Once starting a career, all of us eventually have to reassess our positions, and figure out what directions to take in the future. The following contributed post shares some tips for doing such and is entitled; Making More Of Yourself In The Working World.
* * *
Once you're settled in a job role, it's easy to let your standards slip. However, as we'll discuss in this post, you should always be aiming to make more of yourself in the working world. Otherwise, your job might become repetitive and you might find that you struggle to move on to better jobs or even different careers in the future. Here's how to achieve more in the competitive business world.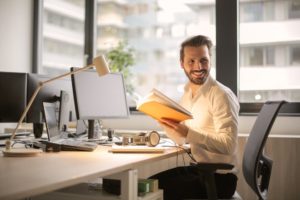 Reassess your current job.
You could make more of yourself in the working world if you assessed your current job role. And we're talking about more than the general job description; we're talking about the actual work you do from day to day. Are you satisfied with your job role? Do you want more out of your career? It might be time to start stretching yourself, as suggested at workitdaily.com. The best way to achieve more in life is to push yourself beyond your usual boundaries. You can't grow unless you break out of your repetitive pattern. Maybe you could offer to do a presentation at work or take on some other project that's new for you. Make your job more exciting and push yourself to be better.
Of course, you might reassess your job and find that the problem extends beyond your workload. Maybe you're actually happy with the industry in which you work but the problem is your specific company. You might have an apathetic boss or colleagues who cause issues for one another. Perhaps you've even been injured on the job. If that's the case then you might want to check out HugheyLawFirm.com for compensation that you might be owed. It's important to get the lost wages or general financial support you deserve after such an incident. Essentially, if the business for which you work is poorly managed then it might be time to move on. That way, you can make more of yourself in the working world.
Work on your social skills.
Another way to make more of yourself in the working world is to start socializing. Connect with the colleagues in your workplace. You might even want to use tools like social media to network, as we've suggested before. By connecting with others in your industry through social networks, you might learn things that help you to progress in your own career. You need to expand your horizons if you really want to flourish in your job. As we'll discuss in the final point, you should never stop learning if you want to reach greater heights in your career.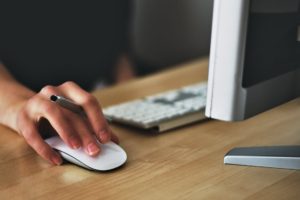 Add things to your resume.
As suggested at lifehacker.com, you need to put together a captivating resume if you want to get a better job in the working world. But that doesn't mean you should ignore your resume if you're well settled in your current job. You never know what the future holds. You should keep working on your resume so that you're prepared if you want to move on to a new job or even a new industry in the future. Keep learning. You might even want to get qualified in new areas so that you flesh out your CV and look more impressive in the eyes of employers. By bettering yourself, you'll also be able to achieve more in your existing job role. Personal development is the best way to make more of yourself in the working world.