The first principal of my blog is Creating Ecosystems of Success, and two of its focuses are General Education and Career Discussions. Sometimes early on in school we wonder about how our classes will be useful in the real world. The further we progress it likewise becomes important to know where can apply what we've learned in a practical way. The following contributed post is thus entitled; Applying School To The "Real World": Turning Subject Knowledge Into A Career.
* * *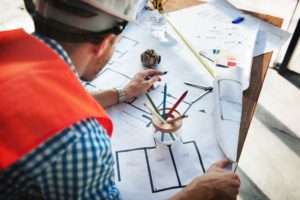 Picture Source
As kids, we all remember complaining about school. And those complaints often extended beyond a mere dislike of homework. Often, children ask themselves why they're bothering to learn certain things. "When will this help me in real life?" That's a question many students ask, even when studying technical subjects such as mathematics. Unless you want to become a teacher, the knowledge isn't important. Right? And technology has made human talents redundant. Spell checkers remove the need for grammatical skills, and calculators remove the need for numerical skills. And, in fact, any piece of knowledge can be gained online. But this is too cynical an approach. There are more ways to apply school to the real world than you might realize. Whether you're a recent graduate or somebody who's rethinking their job role, here's how to turn your subject knowledge into a career.
Science
STEM subjects are valued very highly in the job world, so you probably feel quite confident that there are plenty of career opportunities for somebody with scientific subject knowledge. However, you can use your qualifications for more than obvious options. You don't have to become an academic researcher in medicine or marine biology. You've gained more skills than you realize if you've studied for a scientific subject. You've learned to critically think, problem solve, organize multiple projects, and adapt on a continuous basis. Those skills could suit you well in the business world if that was a route which interested you.
You could start your own business or become a consultant for other businesses. Science is an incredibly vast field, so your subject knowledge doesn't limit you to a select few career options. You can take alternatives to the traditional route. Even a student of medicine doesn't have to become a doctor or a surgeon. Your knowledge is valuable in the "real world", so don't dismiss the importance of your qualifications. If you're not interested in the traditional career routes related to the subject you've studied then do some research to gain an understanding of the other options out there. You might just find something totally unexpected that fits your personality perfectly.
Geography
A geographical understanding in the modern world is also highly valuable. There's more to this subject than knowing where places are on a globe, as you well know. Otherwise, geographical studies would be made obsolete by Google Maps. You can use your degree for more than simply teaching geography to the next generation. If you've studied in geographical information science then you could even consider pursuing a career in surveyance. You might want to look into land surveying jobs in your area if that type of career route appeals to you. It could be an exciting opportunity to make a difference in your community with your subject knowledge. A qualification in geography can lead to plenty of vital professions, so don't diminish the technical weight of your subject knowledge.
History
Much like the other subjects we've discussed, history is a topic which is often pigeonholed into a very limited range of career options. You would probably imagine that a history graduate either has to become a teacher or a historian. But research and education aren't career routes that appeal to everyone. Luckily, you can do more with a history degree than you might think. You could even consider a career in politics. Historical knowledge is incredibly valuable because it outlines mistakes of the past. By working in government, you could advise as to how we could avoid repeating those mistakes again. You could also look into media-related jobs. This is worthwhile subject knowledge for many career routes.