Two of the focuses of my blog are Financial Literacy/Money and Business/Entrepreneurship. If you're thinking about starting a new venture, it's important to know what simple ideas you can you use to generate extra cashflow. The following contributed post is thus entitled; Simple Ideas. Big Money.
* * *
Sometimes it's the simple things in life that seem to make us happy. The things that we just can't take our minds off, and the things that as soon as we think about them, we smile. But when it comes to business, the thought of a simple thing is few and far between. It would seem that pretty much everything is related to stress and confusion. Arguably, the time when this is at its highest is when we're thinking of the idea to begin with. All your mind can think about is what might be involved with the process, how you can make more money, and all of the things that could possibly go wrong. So, what if we were to give you some simple ideas, that would make some big money. Ideas that wouldn't require you to do much, but that you would get a lot out of? Well, you've come to the right place, because that's exactly what we're going to do for you!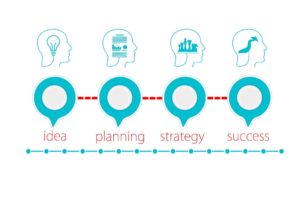 Farming Ideas
Ok, so this one is a little out of the box, and one that we think you might not have thought of before. But, if you were to go into the agricultural industry, you really could be set for life. Farming is not only fun, but highly profitable if you produce good quality produce that people are after. The main expenses you will have will come from your equipment, and the expenses of caring for any animals. You will need tractors, and you will need a lot of red diesel, which can easily be sourced from the internet as to save money. Once you figure out all of the logistics of how to rear animals, plant good quality produce, and maintain it all, you just need to figure out your sales points. Where is the best place to start? Farmers markets. It's the easiest place to sell the produce, and you can easily make a name for yourself over the years. Enter competitions, grow a following, and reach out to supermarkets. Before you know it you could be a worldwide brand!
Food Ideas
Sticking to a good theme still, but being slightly different in terms of what you can do. If you're thinking of setting up a food business, you have to consider the lucrative idea of going into the restaurant business. But don't just set up your average pub, you need to go for something hip and interesting. One idea that we think will really capture the eyes of people is a healthy eating establishment. Put it next to the gym, and make your menu one that just can't be beat in terms of creativity, and you should always be able to bring in the money. It has to be creative though, the funkier your make literally everything, the better you're going to become.
Activity Based Ideas
Some people like to be active, some don't, but who says this idea is out to encourage everyone to get sporty? This ideas is funky, as we're going to suggest opening up your own indoor inflatable course. Adults and children could be catered for if you made it big enough, and it is so unique that people will always want to be a part of it. Definitely an idea worth doing if you'd like something easy to manage, and easy to maintain. You'd just have to make sure you're highly focused on health and safety here.