Three focuses of my blog are Business/Entrepreneurship, Organizational and Management Discussions, and STEM. An important considerations for many individuals and business is sustainability. Our lives and activities can be done, while still maintaining the environment. The following contributed post is entitled, 7 Tips To Help You Become More Sustainable.
* * *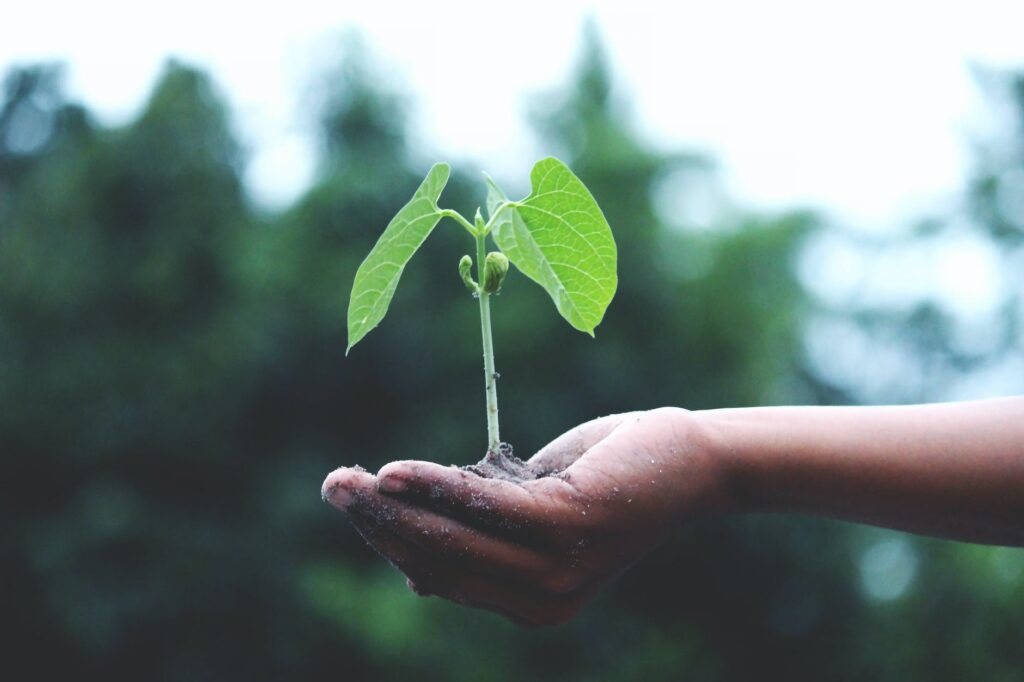 Photo by Akil Mazumder from Pexels
Throughout the years there have been numerous reports stating how humans are damaging the environment. This has led to people wanting to discover the ways in which they can do their bit for the environment. However, despite many businesses starting to implement sustainable practices, many people still aren't doing this at home.
A key way of improving poor air quality and pollution, as well as ensuring clean water is accessible to communities, it's important to realize that sustainability really does start at home.
If you're wanting to boost your sustainability, here are 7 simple tips that you could use:
1) Upgrade to Solar Energy
Although many newer properties might have solar panels already installed, older houses might still require regular electricity. However, there are so many benefits that come with upgrading to solar panels.
Not only will you see a reduction in your monthly energy bills, but solar panels require little maintenance. Not to mention the biggest pro of all – that it's a renewable energy source and it's a big step towards making your home more sustainable.
Although many people worry that solar panels are expensive, as there are now so many providers supplying them and they have been around for several years, the cost is probably lower than you think.
2) Ditch The Plastics
There are so many reasons why you should ditch plastic within your home. Not only is it really harmful to wildlife (the majority ends up in the ocean), but it's bad for humans and is typically only single-use – meaning that it will end up in landfill after you throw it away.
To become more environmentally-friendly, sustainable flexible packaging is a great choice. With an aim to reduce waste, lower transportation costs (the smaller the truck/the fewer trucks, the less pollution that's created) and align with sustainability practices, it's easy to switch to.
3) Buy Locally
Although it might be tempting to always shop in a chain grocery store, it's far more sustainable to switch to smaller, local stores. By doing this, you'll reduce your carbon footprint as you won't be contributing to congestion and pollution.
Also, many local products tend to be organic and pesticide-free, an extra bonus that leads the way to a more sustainable planet.
4) Recycle, Recycle, Recycle
One of the easiest ways to become more sustainable within your home is to recycle. However, you need to do it properly in order for it to be effective.
When done correctly (i.e. you put the plastics and other materials in the right boxes), then you're helping to reduce the amount of landfill, reduce financial expenditure (products can be created out of recycled products instead of raw materials) and help to reduce the pollution that's caused by waste.
5) Consider Different Ways to Travel
Although in the short term you could make travel alternatives such as ditching your car and opting for your bike, in the future, it might be time to consider cutting down on the number of flights you take.
Flying as a whole is a very carbon-intensive form of transport and causes incredible amounts of pollution. However, shorter flights tend to take the cake, emitting more carbon emissions than longer flights,
So instead of flying, why not opt for a more eco-friendly mode of transport such as a train. There are so many trains available that can take you far distances, without you having to step foot on a plane.
6) Try Not To Buy More Than You Need
This is an issue that if fixed, could help to reduce waste significantly. Many people buy way more than they need – whether this is grocery shopping or other items. But by buying more, it's only causing damage to the planet. Therefore, try and only purchase the essentials.
7) Unplug The Electronics
Even when you're not using every electronic device, those that are still plugged in will consume energy. And because of this not only is it costing you hundreds of dollars every year, but it's not beneficial for the environment. Therefore, it's a good idea to unplug them or turn off the switch on the wall when you stop using them.
Final Thoughts
So, there you go! Those are 7 simple tips that you can use to make your home more sustainable. No matter which changes out of the above you make, you're one step closer to creating a sustainable environment, lowering your carbon footprint and helping the world to become healthier and a better place to live.