Three focuses of my blog are Financial Literacy/Money, Business/Entrepreneurship and Technology. If you are running a business, you are more than likely receiving deliverables and materials from a supplier. Thus make sure your supply chains are working and thriving is absolutely critical. The following contributed post is entitled, How To Make A Supply Chain More Efficient.
* * *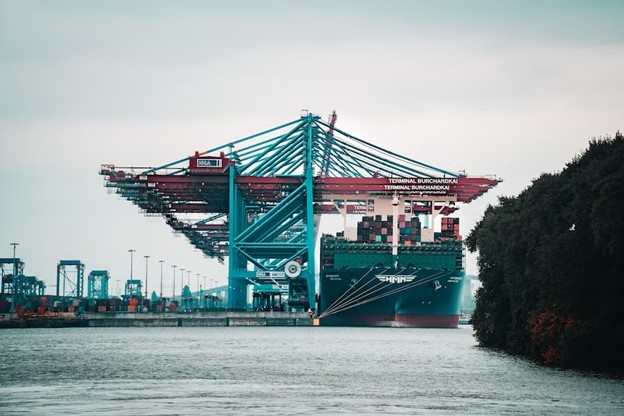 The supply chain is one of the primary foundations of a business, especially e-commerce businesses that are competing with a demanding customer base. Setting up a supply chain that works is one thing, but creating one that is efficient and green is more important than ever.
Customers and clients need their goods delivered promptly – in line with customer expectations. But the supply chain also needs to be cost-effective and green. Make sure you invest in your supply chain continuously and update it with the latest technology, automation, and processes.
Key Takeaways: Supply Chains
● Supply chain visibility is important for business efficiency and customer confidence
● Creating strong client relationships is helpful for optimizing the supply chain over time
● Software and automation are excellent ways to optimize the business for efficiency
● Liftgate services can help to make the business safer and more streamlined overall
● Supply chain efficiency also means making the supply chain processes much greener
Supply Chain Visibility
After deciding to improve your supply chain, the first item on the agenda should be your supply chain visibility which allows you to track the movement of your inventory through the various stages of the supply chain. Track the supply chain items using inventory management software.
Inventory management software gives you an accurate idea of where items are when in transit. If there are any delays, you can source the issue, or you contact your client to update them on the delay or progress. You can also use analytics to make better business decisions overall.
Supplier Relationships
Cultivating quality relationships with your suppliers is one of the best ways to make your supply chain more efficient and improve the reputation of your brand with clients. Building quality relationships helps to avoid delays, resolve common issues quickly, and source raw materials.
Suppliers have the potential to slow down your supply chain and make your processes less efficient overall, so focus on strengthening connections with quality suppliers and weeding out less reliable ones. Monitor and improve supplier relationships regularly to maintain efficiency.
Automated Processes
Automation is finding its way into businesses of all kinds, which is hardly surprising given the cost reduction and efficiency improvements on offer. Automating simple repetitive processes saves time and reduces labor costs; it also allows your employees to focus skills elsewhere.
When it comes to supply chain efficiency, there are many processes that can be automated. Automated shipping, warehouse automation, and logistic automation are all possible, helping you to streamline your processes, saving time, and future-proofing your business for decades.
Supply Chain Software
Supply chains have a range of different processes happening all at once, so it's important to use supply chain software to streamline your operations and make your business operate more efficiently. A warehouse management system, for instance, is great for multi-location operations.
A warehouse management system connects to your IMS to assist with order processing, real-time inventory tracking, order management tools, data and analytics reporting, and more.
Focus on creating a more robust tech stack available to optimize supply chain efficiency.
Liftgate Services
Liftgates are used across supply chains to transfer loads safely and efficiently. Whether it is uplifting from the supplier or warehouse or delivering goods to the final destination, a liftgate ensures that your supply chain operations are smooth, safe, and compliant with regulations.
Liftgates help with load transference on and off trucks and in warehouses. Some logistical operations have these services in their warehouses and manage them internally, while others use professional Liftgate Services to streamline their operations and make processes efficient.
Supply Chain Experts
Supply chains can be made more efficient using software and automation, but the foundations of the operations are always human personnel. If you want to make your supply chain more efficient and productive, you need to implement the changes above and train your employees.
Supply chain operatives include warehouse associates, order fillers, logistic managers, and employees in various departments across the board. Make sure they are up to date with the latest developments and processes by investing in supply chain experts to upgrade the teams.
Green Supply Chains
These days, clients and consumers are more eco-conscious than ever before, and they want to know that the supply chain is also green. This poses a challenge to supply chain operatives who need to balance cost with efficiency. Ensure you offer the latest green supply chain processes.
One of the first and best ways to reduce your environmental impact in the supply chain is to offer eco-friendly packaging. Packaging should not use any plastic and be made from recycled materials if possible. Shipping is also brought closer to the source to reduce Co2 emissions.
Optimized Supply Chains
Supply chains need to be optimized for efficiency over time – it is not a one-hit process. Along with implementing the changes above, you will need to monitor the supply chain over time, look out for new efficiency practices, and hire the right industry experts to support your business.
It sounds like a lot, but focusing on an efficient supply change can reduce your operating costs significantly, build better relationships with clients and customers, and future-proof your business by making your processes more sustainable or much easier to change in the future.
Final Thoughts
Supply chains can make or break a business, and it's becoming harder to set up supply chains that tick all the boxes. Not only do businesses need to update their supply chains with the latest practices, but they also need to monitor and optimize the supply chain constantly for efficiency.
Supply chain efficiency is always changing, and it is no longer only a numbers game. Carbon emissions are becoming a key indicator of whether a supply chain is efficient or not, which is why experts are required to monitor, train, and optimize supply chains as the industry develops.
FAQs
Why are supply chains inefficient?
No matter how efficient the supply chain is; it can always be improved using technology
How can a supply chain be greener?
Make a supply chain greener by bringing the manufacturer close to home and reducing Co2