Three focuses of my blog are Current Events, Business/Entrepreneurship and Technology. If you're in the automotive industry, you're likely feeling the effects of stresses on supply chains just like other industries. No matter which aspect of the industry that you're in, it's important to figure out how to navigate these new adverse conditions. The following contributed post is entitled, Simple Ways To Chase After Shifting Automotive Supply Chains.
* * *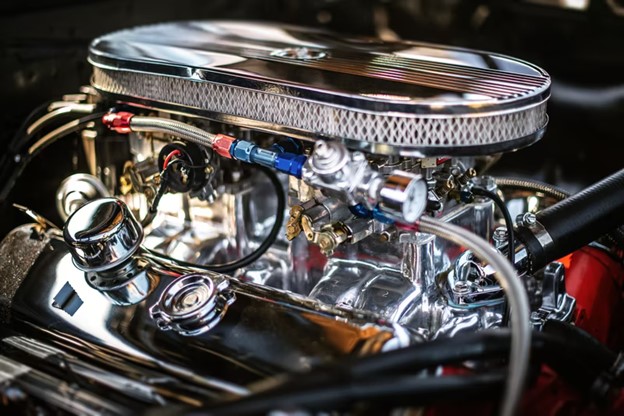 The automotive supply chain has long been one of the most globally complex in the world, consisting of as many as 30,000 parts overall, an astounding 15% of which are sourced out of house. This has always made competitive advantage in the industry imperative, and still-existing pandemic disruptions have especially highlighted the need for all supply partners to come together to ensure the agility necessary to avoid further unexpected setbacks.
In part due to this, but also because of significant shifts in consumer expectations/priorities over recent years, the automotive industry is currently facing some of the most significant changes that we've seen in generations. For auto manufacturers, original equipment manufacturers (OEMs), and tiered suppliers, this is both a significant challenge when it's needed the least and an opportunity to rise from the industry ashes stronger than ever.
Unfortunately, with supply expectations and lucrative trade opportunities changing at an astoundingly fast rate, there's no time to take stock and decide the best path moving forward. Instead, companies need to remain ahead of the game, continuing to offer the most viable supply options to both keep hold of existing partners and attract new ones. The question is, how exactly can you chase supply chains that are shifting faster than the seasons?
#1: Develop processes around current trends
The most recent automotive trends have changed the priorities of all car manufacturers, meaning that companies at all tiers are increasingly onboarding with modern requirements in mind. Current trends especially revolve around eco-conscious vehicles that, thanks to carbon emissions which fell by 6.4% during the pandemic, are more of a pressing consumer priority than ever. Further to this, and perhaps in direct correlation with that figure, EV sales largely defied Covid, increasing by an astounding 186% during lockdowns.
All of this has especially seen some of the largest new onboarding intakes across the industry, all of which are tailored towards EV-compliant suppliers that can particularly provide the limited and sometimes location-specific battery components required for success. Only by adapting processes according to this need, and creating demand by remaining at the forefront of EV development, can suppliers realistically hope to gain back the almost 30-50% decreases in spending that have had a major impact across the last eighteen months.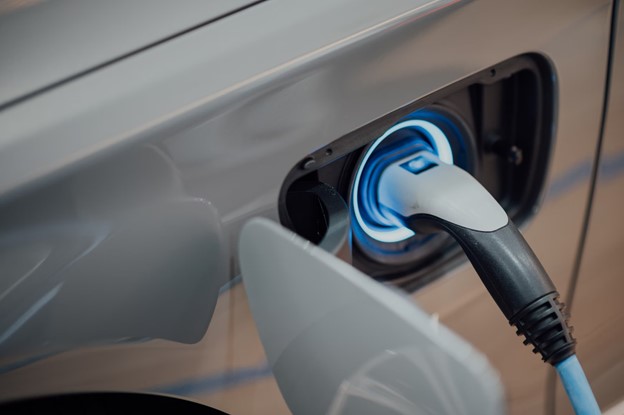 #2: Continue to perfect existing processes
With most supply chains already consisting of more partners than is reasonably manageable, it's also vital to note that increasing competitive value is dependent on ensuring that you're able to offer benefits across the board. Most notably, far from forgetting legacy processes in place of environmental concerns, it's also fundamental to continue offering old processes that, for now at least, continue to be relevant. Certainly, making sure to continue teaching new recruits about things like the maintenance and creation of standard engines using resources like these OEM Ford workshop manuals, ensures that you're providing the most possible value as a trade prospect. This is especially imperative at a time when delays and operational setbacks continue to shake the industry, allowing you to perfect just-in-time (JIT), multi-purpose inventories and timely, frictionless deliveries that differentiate you from the rest.
#3: Always focus on optimization
While interest in private car ownership is on a steady increase once more, automotive trade right now is largely in recovery mode. Lost profits, parts shortages, and ongoing Brexit-based setbacks across all-important European markets are especially proving to be the nails in the coffin for countless suppliers, preventing them from perfecting processes that help them to recoup losses, get partners back onside, or even impress consumers at the other end. With all of this already in the way, processes that lack optimization and the increased visibility/agility that focus can make possible are guaranteed to leave businesses floundering.
Instead, then, optimizing using the right technologies and systems at every level is fundamental. Certainly, suppliers looking to continue as viable prospects for new trade need to consider the benefits possible from implementing systems that integrate artificial intelligence (AI) and the Internet of Things (IoT) for the automation of otherwise convoluted manual processes, as well as simplifying data handling, supplier communications, and everything necessary to more easily share, foresee, and work around the delays that continue to rein.
The need for speed in automotive supply
Fundamentally, suppliers need to transform processes and fast if they're to uphold the positive supply relationships imperative to ongoing success. Environmental diversification, and expansive supply offerings, are certainly imperative for competitive advantage that makes it possible to finally tap into the 7-9% of market growth across the industry right now.