Two focuses of my blog are Financial Literacy/Money and Business/Entrepreneurship. One of the keys to succeeding at business is maximizing your conveniences. The following contributed post is entitled, Making Conveniences, Convenient – A Simple Business Guide.
* * *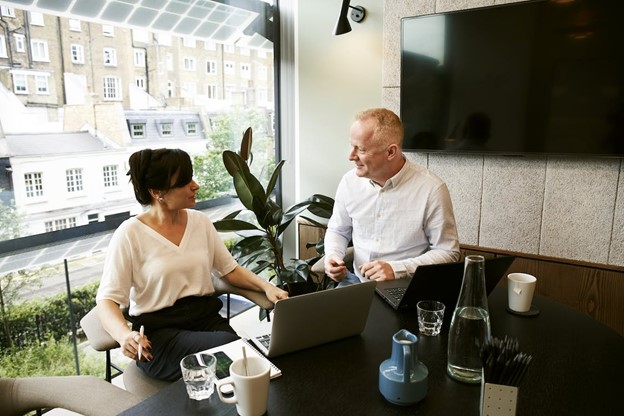 Convenience is the name of the game when connecting to modern consumers. If you can easily offer your services, products or events, you're more likely to generate interest. The best part is, you need only consider your own patterns as a consumer to understand how to best pivot your own brand.
For example, many chip and PIN payment providers, and now increasingly online stores, will accept Apple and Google pay for easy payments. This way, no customer ever has to take out their card and input their information to onboard with your software, they just have to give a couple of personal details and an email address.
That said, sometimes, it's worth considering how convenient your conveniences themselves are to use. For example, the first time anyone walked into a Subway, they had to conform to the ordering process, understanding its step-by-step approach, in order to onboard with that convenience and ultimately appreciate it. Many other companies copied that package and moved with it.
So, let's consider how to make conveniences, convenient, without diluting your brand. Let's start, below:
Utilize Apps & Software Integrations
It's important to utilize apps and software integrations to the extent that you can, not only within your internal systems, but as part of how you present yourself to your audience. Of course, this is only the case if such software can be suitably applied to how you deliver value. For instance, an excellent hospitality app can take the tired effort out of the ordering process, reduce mistakes, and also improve customer turnover throughout the day, potentially improving profits. This way, you can add convenience without detracting from the overall experience, and empowering your customer.
Setting Customer Preferences
When a customer or client can set their preferences with your brand, they're more likely to return to it. That might sound obvious, but the time it may take to filter out products or services, you don't want can be tiring enough for a customer to just stay with you. From offering modularity in terms of the packages they subscribe to (scaling up where appropriate), to remembering ordering information or simple preferences like color or filter type, this lessons the conversion time between lead and purchase most efficiently.
Security Seamlessness
It's essential to ensure security and verification is convenient and helpful, not restrictive and tiresome. Of course, many of us are frustrated when our bank blocks a transaction until you reply to the "was this you?" text with an affirmative, but at least that process is simple and easy, and allows you to try again, safe that your money wouldn't have been stolen in the event of a card theft. Voice activation to verify customer accounts, integration with smartphone security measures like Face ID, and even two-factor-authentications can make a big difference here. With a little care and consideration, you may help reduce fraud while also showing how confident your business is.
With this advice, you're certain to make conveniences, convenient, not only offering ease-of-use because it sounds good, but truly making good on and thinking through those systems.