Two focuses of my blog are Financial Literacy/Money and Business/Entrepreneurship. There are several keys to succeeding at business. One big one is community involvement. The following contributed post is entitled, How Community Involvement Will Benefit Your Small Business.
* * *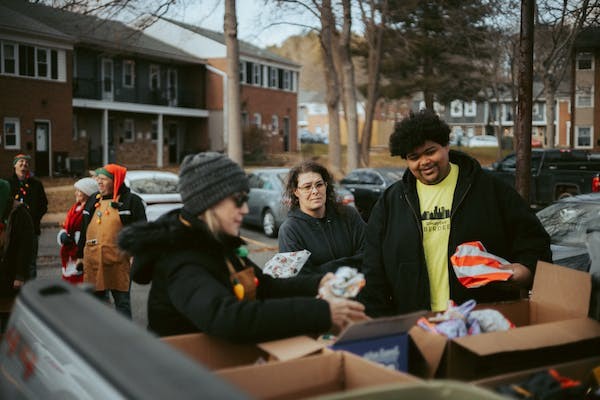 Community involvement in the form of social responsibilities is a powerful tool that small businesses can use to boost their success. Research shows that 82% of consumers consider corporate social responsibility when investing in a brand. These roles help shape local economies, and your business success will also depend on strong connections with your community. Community involvement is one of the best ways to foster strong connections where your business actively engages with the locals. Here are four ways this step will benefit your small business.
1. Increases employee morale
Believe it or not, tasking your employees with various community projects can boost their morale. While it may sound counterintuitive, some research has proven this point. For example, according to a survey by UnitedHealthcare, 71% of employees feel better about their company when participating in community activities. They reported high job satisfaction when participating in various volunteering and charity work. And this encourages them to be more engaging with work.
2. Attracts local talent
According to some experts, small businesses that play an active role in their communities often attract high-performing and talented local workers. The best talents want to work with the best businesses. And local community involvement will build a positive company image for which the best minds will love to work. The best employees care about who they work for and what image their potential employer promotes. Engage your small business in the community, and the right talent will show up to your doorstep ready to work for you. That means you'll significantly cut down on how much you spend on scouting and recruitment.
3. Shows your company's commitment to making a difference
Helping your local community through charity, donations, and volunteering is an excellent way to showcase your company's commitment to the locals. You can consider partnering with local non-profits, donating a percentage of your sales, or creating special programs to support the less privileged in your community. It tells your local customers and prospects that you're not all about the money and that you genuinely care about the people. That will help create a strong sense of camaraderie, which will drive sales for your business. The locals will view you as one of their own and become loyal to your brand, allowing you to dominate the local market and ward off competing businesses. Your loyal customers will promote your business to other prospects through word-of-mouth advertising. And this leads to the final point.
4. Generates positive word-of-mouth
Community involvement can also lead to positive word-of-mouth marketing for your small business. When you participate in local events and support local causes, you can easily receive recognition and praise from the community, leading to increased social media mentions, local newspaper reports, positive online reviews, and recommendations from satisfied customers. And with word-of-mouth marketing being one of the most effective forms of advertising, you'll be able to attract more customers. That's because more people are likely to trust recommendations from friends and family than to believe in above-the-line marketing and traditional advertising.