A key focus of my blog is Financial Literacy/Money. Maintaining a family can be a challenge financially, but it can be done with deliberate and smart spending. The following contributed post is entitled, Top Tips For Maintaining Your Family On A Budget.
* * *
Home maintenance is likely one of the most significant expenses you'll encounter throughout your life, whether you're repairing the damage caused by storms and bad weather or trying to keep up to date with the latest trends and styles.
In fact, a recent report found that, on average, US "households spend $2,335 on home maintenance each year," which can quickly add up over time. Given the fact that the cost of living is rising in just about every state, it's important that you're able to take a more budget-friendly approach to maintenance – which is where this guide comes in.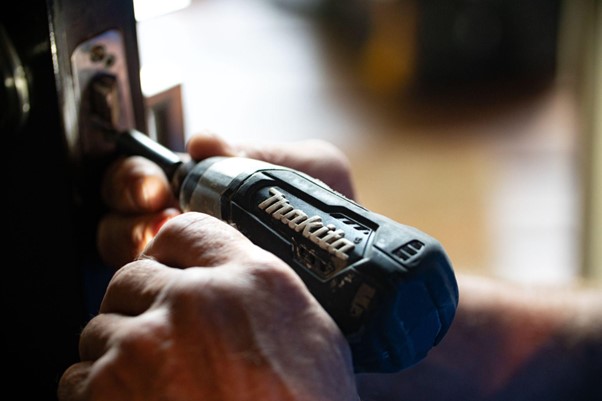 Photo by Theme Photos on Unsplash
With that in mind, here are some simple yet cost-effective tips for maintaining your family home!
● Stick to a regular cleaning rota. One of the easiest ways to maintain your dream home is to keep it clean and organized. This is because it stops the build-up of clutter, dust, and contaminants throughout your home, which could cause some serious damage over time. As such, you should try to do some cleaning each day before carrying out a deep clean every few months.
● Don't ignore the warning signs of major issues. Major home maintenance tasks often start as minor ones, which you may initially disregard. However, this only gives them time to worsen, which often means more extensive (and expensive) repairs are necessary. For example, if your home's foundation is cracked or damaged, you need to contact companies that install seismic retrofits, as this can help ensure your foundation is up to code. This is particularly important if you live in areas that fall into hurricane zones.
● Seal any gaps in windows or door frames. Small gaps in your windows and door frames could lead to various problems within your home. For example, they could serve as an entryway for pests or simply allow heat to escape, meaning your heating bill increases. Thankfully, this can easily (and cheaply) be remedied using sealants, which can be caught over the counter.
● Avoid microtrends. When carrying out maintenance tasks that change the appearance of your home, such as repainting the walls or installing new features, make sure the changes are something you really love – and that you've not fallen for a microtrend that will quickly fall out of style. For example, while some home decor trends, such as minimalism, are likely to stand the test of time, others fade away quickly, and you don't want to be left with a room that you'll hate in a couple of months!
● Become a DIY pro. While some duties should be left to the professionals, like plumbers and electricians, there are many other home maintenance tasks that you will be able to handle yourself. However, this may mean that you need to take some time to develop some basic DIY skills to familiarize yourself with the tools you are using and the task at hand. This will ensure you won't actually cause any damage to your home when trying to fix things. Simply put, the better you get at DIY, the less you'll have to spend on home maintenance, as it eliminates the need to hire someone to do the tasks for you!