Two focuses of my blog are Financial Literacy/Money and Business/Entrepreneurship. As a business owner, one of the things you'll want is for your customers to feel comfortable. The following contributed post is entitled, 3 Tips For Getting Customers To Feel Comfortable.
* * *
To break down barriers and start selling your product or service, you first need to make potential customers and clients feel comfortable about your business. Customers need to feel safe as they want to know where they'll be putting their money towards. It also helps if they're able to see the product, service, or even have a one-on-one conversation. Customers and clients don't want to feel ripped off. Nowadays, it's so easy to scam people, unfortunately.
Anyone can build a website, create ads, and begin "selling" on the internet. In-person and online shopping are both completely different experiences but both need to be presentable so potential customers and clients can feel at ease when making their decisions. Here are some tips for making your target audience get comfortable with you.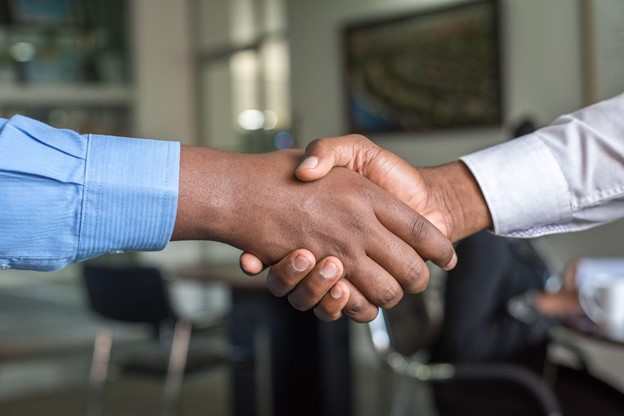 Start with Creating a Professional-Looking Space
If your business has a physical location, utilize this. You want your business, whether it be a shop, service, or anything else, to look professional. Some customers and clients want to meet and have a discussion face to face. Some are old-fashioned and it should be something that's respected. If your physical location doesn't look the best, such as lacking curb appeal or lacking any visually appealing qualities then you'll want to look into fixing that. Having a comfortable and professional-looking space is vital. Not only will potential customers enjoy this, but it helps employees work more efficiently as well.
You may want to look into a skip bin hire and then make some changes to your workspace. Adding some nice furniture, painting the walls, and changing up the flooring can truly transform the space. Lighting and décor are important as well, as these help out in setting a desired atmosphere to the space. You may even want to add something to the exterior such as plants so the outside looks presentable too. It may seem like a lot of work but first impressions matter as they are long-lasting.
Have a Contact Page on Your Website
If you have a business website (and you should), you need to get yourself a contact page. Yes, a professional and up-to-date website is very important but it's also important to have the appropriate pages on there too. This contact page should contain information about the company so customers and clients can reach you. You should provide a number as well, and answer any incoming calls. Sure, there may be challenges of using articulate speech during phone calls but it's crucial to let customers know they're real humans and you're running a real business.
Utilize Customer Testimonials
Reviews are one of the most important components for a customer. This is what will help them in deciding on what to purchase or who to hire. You'll find reviews on social media ( such as Facebook), Google Business Reviews, The Bom, YouTube, and even on a website testimonials page. Whether customers want to compliment you or criticize your service, they should be allowed to. Both positive and negative reviews will let customers know that you're a real business and it will raise their comfort levels.
Make Sure They Know How To Use Your Products or Services
It's important that your customers know how to use the4 services or products you're selling. That's why demonstrations and customer training processes can be very useful, particularly in certain niches. Software as a service is the perfect example of a niche that requires customer training in order for them to get the most out of the product. Good saas customer success training makes a real difference to outcomes in the industry.