A key focus of my blog is Financial Literacy/Money. Succeeding with money usually comes down to a few simple adjustments/tips. Once you figure out what they are, you must then execute them. The following contributed is entitled, Reach Financial Stability With These Top Tips.
* * *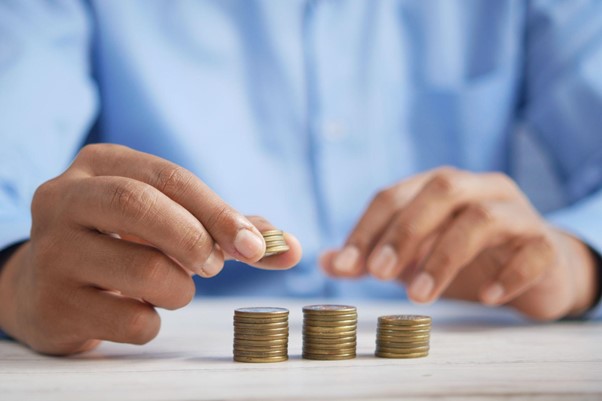 Photo by Towfiqu barbhuiya on Unsplash
According to a recent study from the ABA Banking Journal, only 29% of Americans are financially healthy. Furthermore, with the full financial impact of the COVID-19 pandemic yet to reveal itself, these figures may plummet even further.
However, while certain aspects of our finances remain beyond our control – there are certain steps you can take to improve your financial situation and work towards becoming financially stable. Here are some great examples to get you started!
● By now, it's beyond clear that there is power in budgeting your money. This is because it helps you reign in any negative spending habits you might have acquired (such as online shopping). Furthermore, without budgeting, it's near impossible to figure out exactly how much you are actually spending each month. If you've never budgeted before, you might want to try the 50:30:20 rule.
● If you find it hard to stick to a certain budget, you might want to check out some of the best budgeting apps that you can download onto your phone. They will send out daily/weekly notifications that help you to better monitor and control your spending.
● Take some time to truly get to grips with your finances so that you can understand what it actually means to be financially healthy. For example, you should make sure that you understand your net worth and your gross salary and what they mean.
● If you're in urgent need of money, consider taking out a small loan to support yourself until you are in a better situation. For example, many Americans take out small loans to cover their monthly expenses when waiting to be paid for work. In this case, you must work with a reputable company you can trust, such as cash train. You should also ensure that you factor this repayment into your monthly expenses.
● If you have a little bit of money set aside each month, you might also want to consider investing. When done correctly, this is a great way to boost your finances significantly. However, it's important to remember that investing is not a guaranteed way to earn money, meaning that you should not invest more than you can lose. If you haven't invested before, you should check out these useful investment tips.
● While you must know the difference between cheap and frugal, you should also ensure that you find as many ways as possible to live frugally. For example, you can begin to grow your own fruits and vegetables instead of buying them from supermarkets that often overcharge for goods. Alternatively, you could buy these products from smaller, local businesses for a much fairer price.
● If you want to get serious about saving money, you need to set up a savings account and send a set amount of money into it each month. This way, you are less likely to spend it accidentally – especially if it's an account that you can only withdraw money from a few times a year. Furthermore, many savings accounts offer interest on their accounts, which is a great way to earn passive income!