Two focuses of my blog are Financial Literacy/Money and Business/Entrepreneurship. Many people aspired to become real estate investors but not everyone knows the secrets to becoming successful ones. The following contributed post is entitled, How You Can Become A Better Real Estate Investor.
* * *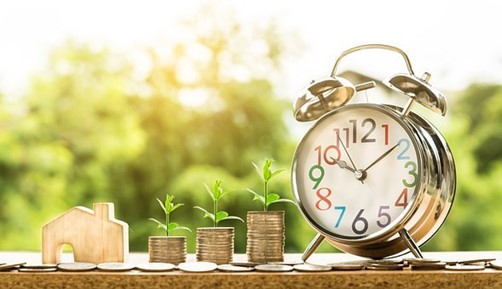 Real estate remains a bustling industry in the US, with data indicating that 5.64 million existing houses were sold in 2020 alone. Therefore, it is always an excellent idea to become a real estate investor to benefit from the sustained high demand for property. However, success in this competitive industry demands being on top of your game, so you need to upgrade your knowledge and skills to become a wealthy real estate investor. If you wish to learn more about becoming a better real estate investor, consider the points below.
1. Don't go in without a plan
Many successful real estate investors agree that it is essential to approach all your activities as a business professional to achieve short and long-term goals in this competitive sector. Consequently, crafting a business plan is an excellent idea since it lets you visualize the big picture. This way, you can maintain focus on significant goals instead of getting sidetracked by minor setbacks. Your plan must include estimated outlays and cash inflows from your rental properties, when to refurbish units, property investment niches, how many units to invest in, and anything else that can influence your investment over time.
2. Partner with the right professionals
It is typically impossible to have all the skills and expertise necessary to be a successful real estate investor on your own irrespective of whether you are into it part-time or full-time. Therefore, partner with the right professionals to help you achieve significant success as a real estate investor. For instance, it would be best to hire an accountant because taxes constitute a substantial portion of any real estate investor's yearly expenses. Also, understanding the latest tax laws can be complicated and take time from your core business. As such, an accountant is necessary to handle your company's books and all tax-related issues. Similarly, you can hire real estate lawyers to smoothen the legal transfer of property to buyers, handle any landlord-tenant matters, and take care of any real estate asset registration.
3. Understand the market
Excellent knowledge of the broader and local real estate market is also necessary to become better at real estate investing, so keep this in mind. Therefore, stay abreast of any trends in the market, including mortgage rates, unemployment rates, consumer spending habits, among others. Understanding your market will also help you evaluate the price of any investment property for sale and rent. In addition, you can also know the best ways to renovate properties to make them more appealing to buyers if you understand your market. For instance, there is no need to rip out a great yard to put in a pool if there is a low demand for it in the neighborhood. Similarly, if you renovate property in a family-friendly community, reducing the bedroom count is almost always a bad idea.
4. Ask for referrals
A reported 82% of all real estate transactions come from referrals. Since these referrals generate a significant portion of your business as a real estate investor, it is vital to ask for them to get more clients. However, this requires treating others with respect and being on good terms with your business partners, renters, clients, associates, and many others. Therefore, maintain good relationships to build an excellent reputation that will increase your chances of getting more referrals.