Two focuses of my blog are Career Discussions and Workplace Discussions. No matter which workplace you're in, it's good to know how to protect yourself in necessary. The following contributed post is entitled, How You Can Protect Yourself In The Workplace.
* * *
Whether you have an employment contract or you are considering an 'at-will' worker, you need to make sure you know all your rights. They will be different depending on your employment status, however, when it comes to being fired, it is illegal to be fired for reasons such as disability, gender, race, and other types of discrimination, all are forbidden by law.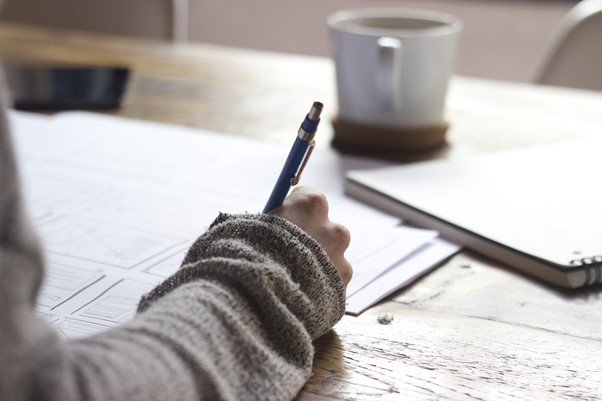 Image by Free-Photos from Pixabay
How can you protect yourself in the workplace? Let's have a look below:
Information Is Invaluable
Information is the key when it comes to protecting yourself. If you do find yourself in any sort of employment dispute, you will be thankful for learning the rules and information before you fight your corner. You cannot protect yourself if you don't know you are in the position to do so. Make sure you read any employee protocols and read the information relevant to yourself such as talking to San Diego Disability Law Group if you are entering the workplace with a disability.
Make Sure you Keep Records
It can be easy to become overwhelmed or tired at work and not have a clear memory of important facts. This is why it is essential for you to keep contemporaneous records. You hold onto any letters, employment handbooks, pay records, employment agreements, and make sure keep a record of any conversations about unfair treatment or disciplinaries. If the conditions and terms of your employment change without justification occur you need to make sure you take action promptly.
Companies will always conduct performance reviews to evaluate employees' performance and look at their pay and promotion. You need to make sure you have a copy of your written performance review and know how to handle feedback or any disagreements about your performance. If you do have a disagreement with any of the comments that you received, you should ask to insert your notes documenting your disagreement, this can then become an essential part of your performance review and your personnel file.
There is one way of keeping these, however, they need to be clear to see when and where each incident occurred, the parties involved, and any of the details of the incident. You should also show how it was resolved.
Talk To An Employment Lawyer As Soon As You Can
Last but certainly not least, it is essential for you to seek legal advice from an employment attorney as early as possible. They are able to help you assess whether an employer's conduct constitutes a violation of employment laws and if you can think about legal action. They are able to run through many different options, whether it is to use the company's internal complaint mechanism or handle things separately.
Many employees may feel as though it is a tough battle when they run into issues with their employer. But that doesn't need to be the case. If you take the steps above and research properly, then you can rest assured you are handling things properly. Make sure you always look at all your options and get help when you need it.