Two focuses of my blog are Health/Wellness and Home/Living Discussions. Of all the places in this world, your home is the one place where you should feel safe and secure. There are things you can do to assure this. The following contributed post is entitled, 5 Ways To Create A Safer Family Home.
* * *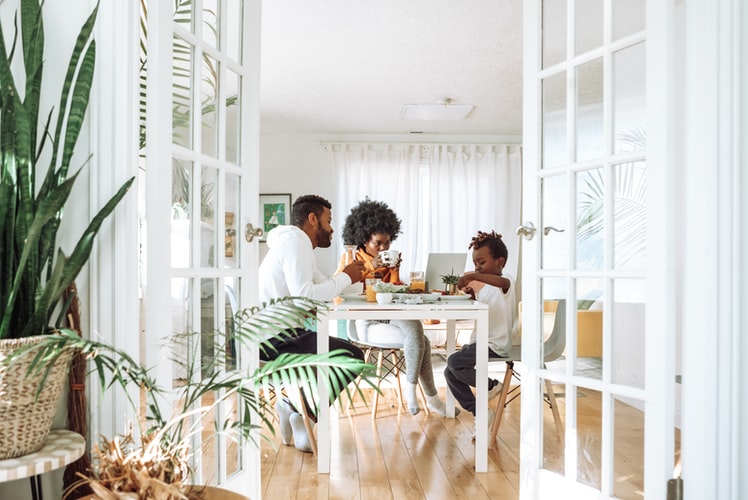 The life of a parent isn't an easy one and you will fully understand this if you have a family of your own. There will be challenges you encounter on a daily basis, and there will be times when you are beset with worries about your family's health and safety.
Thankfully, there is much you can do to care for your family's well-being. While we won't advise on the challenges that can sometimes crop up in family life within this article, we can give advice on health and safety matters to help you care for your family.
#1: Check for any maintenance problems
If there are any maintenance problems in your home, your family members could be at risk. We are thinking of electrical faults that could start a fire, for example, and damp on your walls that could lead to health problems. These are things you should never overlook, so check for such issues, and then call out an electrician, damp control specialist, or any other kind of tradesperson to eliminate any potential health risks.
#2: Use natural cleaning products
The air quality in your home can be negatively affected if you're prone to use chemical cleaning products, and this could lead to health problems in your family. They pose other dangers too, especially if you have younger children in your home who like to touch and taste things they shouldn't. Thankfully, you don't have to use such products at all. While you will need to clean your home, you can use natural cleaning products instead of their toxic alternatives. Follow the link for a few homemade examples.
#3: Improve your home's security
Do you have a security system in place at your home? You should, as whether you live in a known crime zone or not, your home could still be targeted by a burglar or any other form of intruder. With security cameras and alarms in place, your home would become much safer, partly because they would deter anybody from trying to gain access. Be sure to check the quality of the locks on your doors and windows too and replace them if you think they are loose or faulty.
#4: Add other safety features to your home
A security system is just the start. You should also install carbon monoxide detectors and smoke alarms, as both of these devices could save the lives of your family. If you have very young children living with you, it is also important to install railings and safety gates to keep them away from any hazards. And for those cupboards that contain dangerous items, such as prescription medications or chemical products, you should install locks on the doors.
#5: Keep pests out
Burglars are bad enough but what about those other intruders that are a little more difficult to see? We are thinking of mice and other rodents, as well as any other types of pest species that could spread germs in your home. Use these pest control tips to keep any bugs and beasties away from your home, and call on the services of a professional if you need specialist help.
There is always more you can do, of course, but we hope these suggestions were useful to you. Admittedly, you might have followed these tips already, but a little reminder is always useful when it comes to the safety of our families.