Two focuses of my blog are Financial Literacy/Money and Business/Entrepreneurship. While a business may be started with specific products and services in mind, seldom is it equipped to have everything it needs to complete its mission, hence the need for outsourcing. The following contributed post is entitled, Should Your Small Business Look To Outsource?
* * *
When it comes to setting up a business and ensuring success, then there will be a time when hiring really is critical. Even if you start small, as a one-person operation, hiring is inevitable. To do well in business, you need to have teams that are going to help and support. The whole hiring process, no matter if you choose full-time or part-time employees is really important, as you want to have the right person for the job.
Although the process is important, it is not something that is easy. If you want to expand and grow what you do, then you will need to have more and more people on-board. Of course, this can help to grow the business, but it also means more costs for wages, as well as additional things like insurance for employees and sick pay, and so on. As this is a consideration, you could also look to hire people to do work for you that are not part of an in-house team. When you outsource to a company or an individual, you just pay for the task that is required, and there is no more commitment. If they do a good job, then you know who to use again. If they don't, then you know to not hire them again, making it much simpler in many ways than having a full-time employee.
If your business has not thought about outsourcing before, then here are some of the things that you could outsource for, and when you should outsource. Getting it right will help to save the business money in the long-term, as well as help to keep the business thriving.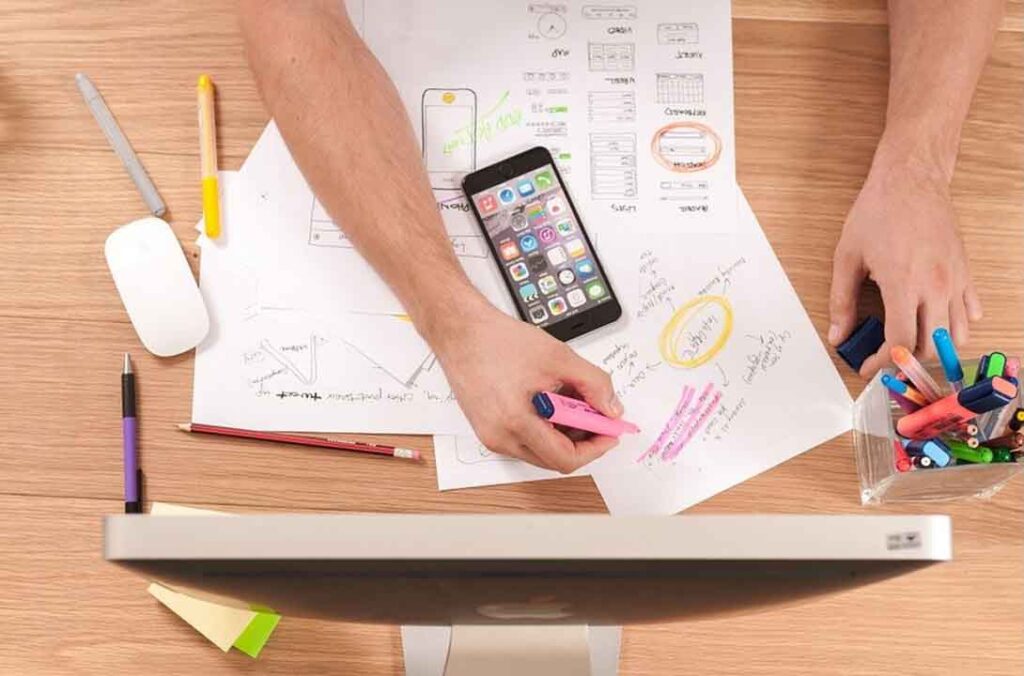 Tasks where you lack expertise
Businesses can vary so much, and as a small business owner, you might not have any previous experience in this area. So there may be some aspects of business that you have no idea about. Areas like social media are a good idea for small business, especially from a digital marketing point of view. However, if you have a small team, then you're likely to not have the time or expertise to run it successfully, as an example. In the same way, you will need bookkeeping and accounts for your business, but if no one is experienced in this, then outsourcing this will help massively, and be something that you no longer need to think about. If you hired a full-time accountant to do this for you, there wouldn't be enough work to fill a full-time role, and it would cost a lot more than using a separate company or person to do this for you.
Time consuming tasks
Likewise, outsourcing tasks to someone else can be a good idea, especially for any tasks that are time consuming. There are a number of tasks in business that can take up a lot of time, but that aren't too taxing or vital to business, they just need to be done. Your expertise should be doing the tasks that are the things helping to grow the business, rather than the smaller and more time consuming tasks. For example, you might take a lot of phone orders or customer service calls. These calls could be taken by a business answering service, rather than paying for a full-time employee to do it all. There are a range of tasks, and it will vary from business to business, but it is worth looking into if you are hoping to propel your business forward.
If you are deciding whether or not to outsource or to hire someone to your team, then there are a number of things to think about. It starts by taking a look at your business needs, as there are a number of advantages to both options, as well as disadvantages of both options. It is important to not get too caught up in the different activities that could happen, and which of those you should or shouldn't hire or outsource too. You could have some expertise in a particular area, such as accounting, for example. But if you take on a lot of other roles, being the accountant as well might be too much. So even if you have a team of people with experience in something in particular, you might still choose to outsource.
Look at your business and the people in it specifically. Look at the needs and then decide what areas will be a benefit to you if you outsource, or which really do need to have an in-house team member. Assess the tasks, weigh up the costs, and your options, and then go from there.