Three focuses of my blog is Financial Literacy/Money, Business/Entrepreneurship and Organizational/Management Discussions. Many businesses will have to figure out how to course correct and rebound during the Covid-19 pandemic and in its aftermath. The following contributed post is entitled, Areas of Your Business to Invest in During the Pandemic.
* * *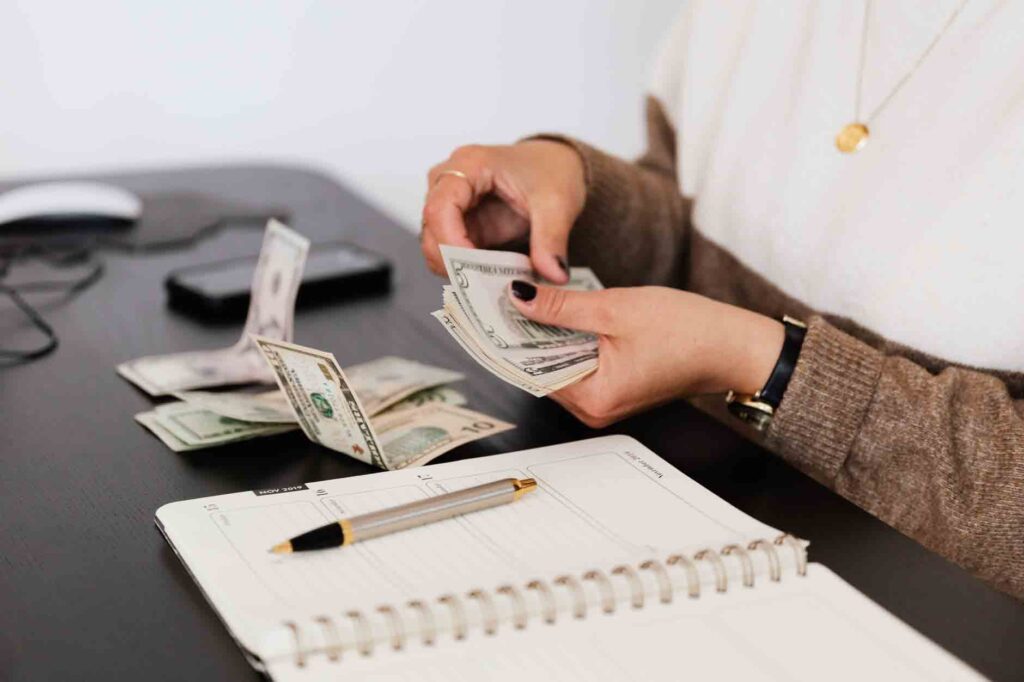 The coronavirus and Covid-19 pandemic has hit the majority of us pretty hard when it comes to business. Whilst the main tragedy of the pandemic has been health consequences, the economy and business have taken a battering too. Countless businesses have collapsed – whether that's because they have been unable to operate while adhering to lockdown guidelines, or because people are more reluctant to spend their money when their own jobs are on the line. If your business has managed to make it this far, it's important that you know where you should be investing your money to help to keep things afloat and to keep sales ticking over. Hopefully, some of the advice below will give you a few key areas to focus on!
Marketing
With many companies looking to cut costs, many are making the mistake of cutting marketing when many businesses need marketing now more than ever. It's going to be hard to get people to part with their cash for non-essential purchases right now, but if you're going to do it, marketing is going to play a key role. You need to create desire and appeal around your products, placing them in your target demographic's view as regularly as possible to encourage them to actually purchase what you have to offer. Market is what will help to achieve this. Whether you carry out marketing in-house, or whether you are using a digital marketing company, some key areas to consider include:
● SEO campaigns
● PPC campaigns
● Email marketing campaigns
● Social media marketing campaigns
● Social media influencer collaborations
● Competitions and giveaways
Your Website
If you previously had a brick and mortar based business, chances are many of your sales were carried out in-store. You may have simply had a website as a complementary presence, but may never have invested all too much in it. But now, while people are trying to spend as much time as possible inside their homes, it really is the time to make sure that your website is the absolute best that it can be. This is now going to be the space where customers engage with your brand. It's about so much more than simply listing your products for sale and seeing if people buy them. You need quality website design and user experience to ensure that people stay on your site, enjoy being on your site and will return to your site. Now, this advice applies to all businesses. Even if you have a restaurant or cafe, you may want to consider providing online orders to generate an income during these trying times. A website is important for every business right now. There are a number of professionals you should collaborate with to get your website up to scratch. We'll explore a few below.
Website Designers
Website designers know what they're doing. They know what works on a website. They know what doesn't work. If you're avoiding paying for a web designer's services, it's worth remembering that various studies have shown that many people decide whether they're going to stay on a site or click the exit tab within a matter of seconds. You need to make your site look good to get people to stay. You need to make sure your site works to get them to engage with your brand or buy. A consultation with web designers will help to familiarise them with what you're looking for. This can include information like your brand's style, its branded colours, its typography, its logo and more. You can also ask for extra marketing features, like a mailing list sign up form, discount pop ups and much more.
Product Photographers
If you're selling products, you're going to need some pretty good product photography to make sure they stand out from the crowd. Remember that photos are almost all your customers have to decide whether they want to buy what you're offering. It gives them a look at what's on offer. Now, nowadays, many of us try to take product photos ourselves with our smartphones. While smartphone quality is getting better, it can't mimic the eye, the skill and the expertise of a professional product photographer. Use a professional to display your products in the best light possible.
Copywriters
Copywriters can sell your products and your brand with words. They can craft an "about" page. They can write appealing product descriptions. They can write up FAQs. You name it, a copywriter will be able to take care of it. Never underestimate the power of words on your website.
Cybersecurity
Chances are that you and any of your staff are working from home right now. Cybercriminals are also aware of this and may target your business, identifying it as vulnerable. A switch to remote working can leave all sorts of areas open to attack as you and your team get used to mobile operations. This is why you really need to ramp up your cybersecurity. Again, there are a bunch of areas you can focus on here. These include:
● Making sure staff use approved devices
● Setting up a virtual private network (or "VPN")
● Training yourself and staff on cybersecurity
● Implementing spam filters to block phishing emails
Product Development
While you may be trying to save money wherever possible, launching a new product could, in fact, make you the money you need to help stay afloat. You may have a product development plan that you've been clutching onto since the pandemic hit and if you do, now may be the time to revisit and see if it's viable to put your product idea into production. Think about how much of an investment you'll need to make vs the time you'll need to launch it. If you're ticking all of the right boxes, then it might be time to put your new product into production to help your business make more money.
Team Building
Any business owner is well aware that team spirit is often what keeps companies afloat during hard times. This can be difficult to maintain when everyone's working from their own homes and nobody is in direct contact with one another. But it is possible to keep team spirit alive virtually. Make sure to invest in virtual team building in whatever ways possible. Invest in chat or instant messaging software so your team members can chat amongst themselves. Arrange zoom calls for meetings and catch ups. Check in on everyone regularly.
These are just a few areas you may be wise to invest in right now. Each has its own significant perks, so don't cast any out immediately. Hopefully, some of these suggestions will really help your business to keep going during this difficult year!