Two focuses of my blog are Financial Literacy/Money and Business/Entrepreneurship. If you're in the manufacturing sector, you want to optimize your operations as much as possible. Doing so will maximize your production and efficiency. The following contributed post is entitled, 5 Ways To Facilitate & Improve Lean Manufacturing Processes.
* * *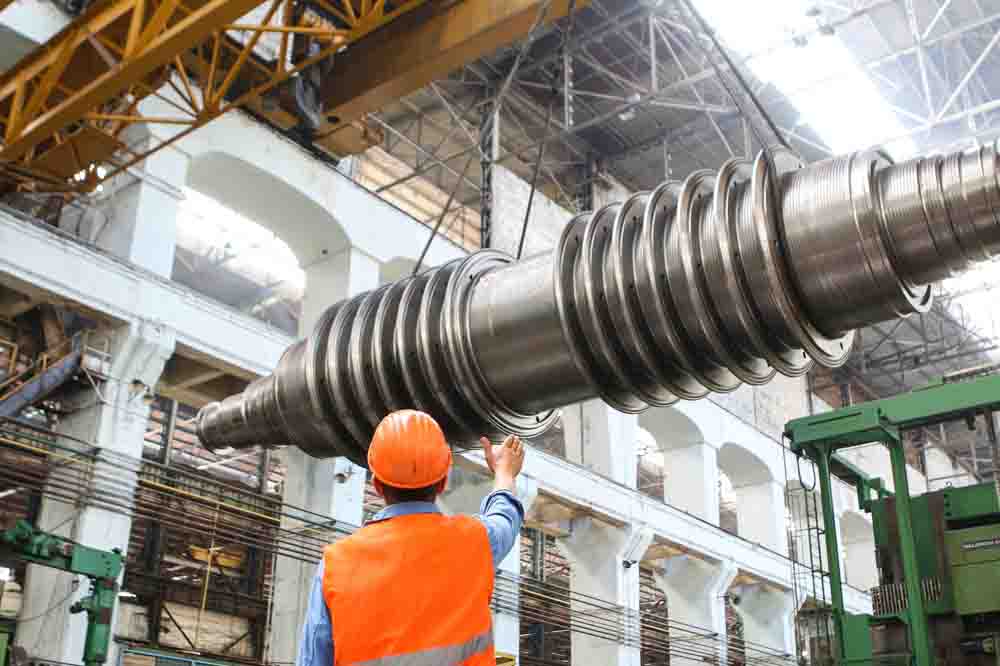 Lean manufacturing
Lean manufacturing refers to the improvement of production processes to enhance efficiency and reduce waste. During the production cycle, waste has many different definitions. Waste might occur due to inappropriate equipment; downtime between process steps; transport problems; mistakes or errors; inefficient use of staff; or overproduction. A lean manufacturing process includes ongoing improvement, automation, and pull processing, as well as general waste elimination.
Lean processes should bear in mind the lean manufacturing cycle. The early stages of the cycle involve defining the consumer's end values and creating a flow to ensure the steps are compact. The mid stages include encouraging a 'pull for the product', meaning that people desire it. Lastly, the end stage involves perfecting the product as much as possible. There are many ways that businesses can seek to facilitate and improve lean manufacturing processes.
Adopt 5S
The 5S process involves five key steps:
1 . Sort: the first stage of the process refers to eliminating everything that you don't need. For example, remove outdated materials, including both equipment and computer files. Give your equipment classifications that determine how frequently these items are used. You can use such classifications to store everything appropriately.
2. Set in order: next, you should put your resources in order to keep your business organized. Never underestimate the importance of adequately organized storage to save time and improve your processes. Assign set quantities and spaces for everything.
3. Shine: the 'shine' phase means ensuring that everything is clean and tidy. Determine the main cause of the mess and dirt, and change the associated processes to make things better. Cleaning charts are useful to assign tasks and keep a record.
4. Standardize: seek to standardize the best practices for an orderly workspace. Make these standardizations visual and clear to all. All critical areas should remain consistent across the whole business.
5. Sustain: lastly, it's important to sustain the above processes, and seek to create lasting habits and behaviors which make it easy to do so.
Manufacturing Software
Implementing the right kind of manufacturing software can be beneficial to improve lean processes. For example, Aegis FactoryLogix MES is a great piece of manufacturing software, suitable for use across industries such as industrial, automotive, electronics, and aerospace. The software is designed to complement modern manufacturing and the associated business-critical systems.
Kaizen
In lean manufacturing terms, Kaizen refers to continuous improvement. It's necessary to review the performance of your processes to encourage development consistently. Facilitating growth is possible at every stage of your operations, starting with the raw materials you use. When was the last time you updated your machinery parts or equipment? Perhaps you're not using the best solutions for the job, yet remain unaware. It could be switching from nickel alloy to a monel alloy for your heat exchangers, or merely eliminating any single-use objects. No matter how you approach improvement, seek to do so consistently.
JIT Production
JIT stands for 'just-in-time,' a management strategy that's often adopted to adhere to lean processes. The JIT management process aligns production schedules with material orders from suppliers. Businesses use this inventory process to decrease waste, by receiving the goods when they require them only. Consequently, inventory costs are also reduced. With JIT you work to meet an order, and no more than this so that excess is eliminated. This particular system is also referred to as the 'Toyota Production System.' The car company was widely associated with JIT origins in the late seventies. The JIT system can be immensely improved through the use of the Kanban scheduling system, as these two systems go hand in hand when it comes to implementing effective lean manufacturing processes. Kanban is such an innovative and creative option to explore, as you can appeal to your team in a different way by representing your workload in a visual form on a board. The 20 best Kanban boards each have their own advantages and disadvantages that may suit your individual needs, so take the time to investigate how you can begin implementing the Kanban method today for the sake of your expert lean manufacturing efforts.
Build Quality In
Another popular lean manufacturing principle relies on the idea of 'Building Quality in.' The concept involves automating processes which are prone to human error, tedious or repetitive. With BQI you can ensure error-free value streams and reduce the wait time. Lean manufacturing achieves quality using various methods, for example, using 'test-driven development.' This involves designing a set criteria for a product before actually creating it. Adhering to a predetermined criteria ensures that the product will meet business needs precisely. Some companies also use 'pair programming,' which involves utilizing two developers' skills as opposed to one.
The Takeaway
These are just a few of the strategies that your business can adopt to facilitate and improve lean manufacturing procedures. Further methodologies include one-piece flow and heijunka. When you are looking to enhance your lean processes, prioritize your staff as you use the above approaches. Ensure that your team receives adequate training to support these lean processes. Review staff progress regularly, and ask for personal feedback. With the hard work of your team and these five procedures, you'll fast improve the efficiency of your projects.