The first principle of my blog is Creating Ecosystems of Success and a key focus is Health and Wellness. One of the biggest challenges we will all have is growing old into old age. The argument can be made that its genetics. The other argument is that it's lifestyle and environment. The following contributed post is entitled, How To Stay Healthy Into Old Age.
* * *
"My mother always used to say 'The older you get, the better you get, unless you're a banana'" (Betty White)
Aging is something that affects us all and is something that we, unfortunately, cannot run away from. Of course, we are all getting older with every day that passes, but the aging process really starts to kick in as early as our 20's, with signs of aging appearing in our skin, and the gradual loss of brain cells. By the age of 35, our muscles, bones, and some organs such as our lungs are showing signs of age, and when we hit our 40's, our senses start to decline. That is a really sobering thought! It is important that we look after our bodies to keep them healthy and working well until we reach a great age. Obviously, there are simply some things that you can't prevent, but you can take steps to reduce the impact, such as stem cell therapy for knees when they start to ache and slow the process down a little, and that is what we are going to look at in this article.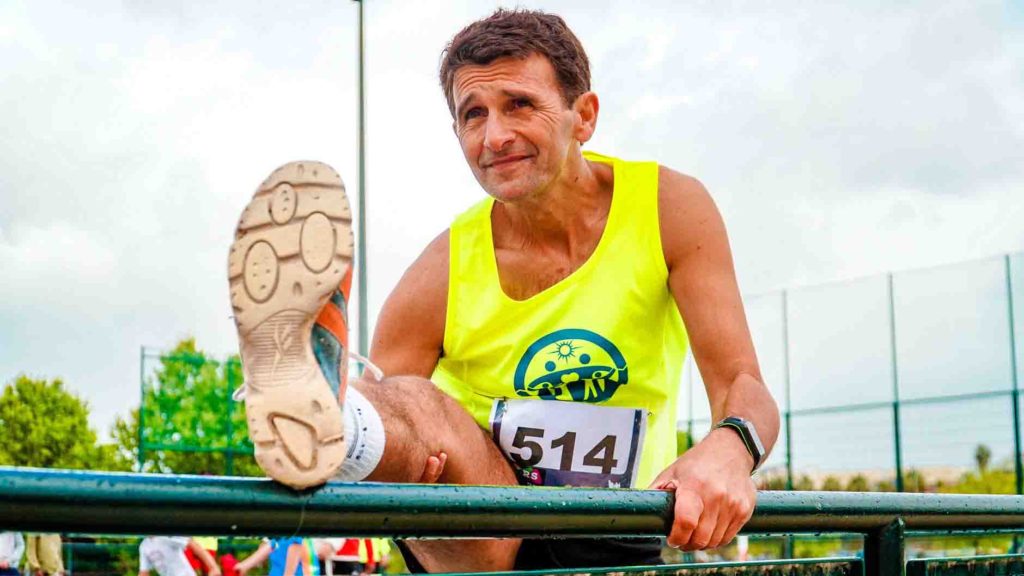 Eat a healthy diet
One of the best things that you can do to keep yourself fit and healthy is to eat a healthy and balanced diet. It is thought that a Mediterranean influenced diet, rich in whole grains and nuts, heart-healthy fish, olive oil, and vibrant fresh vegetables and fruit is one of the healthiest diets that there are, keeping your heart healthy and blood pressure down. With 60% of both older men and women suffering from abnormal blood pressure, it is essential that you do what you can to reduce it. It also helps to keep your joints supple and working well.
Stay active
As you get older, exercise can often seem like the last thing that you want to do, particularly when everything starts aching a little more, and recovery from a workout takes a little longer. However, it is important to make time for it as often as possible – a recent study found that only 30 minutes of exercise a day reduces symptoms of arthritis by 47%, anxiety by 48%, dementia and Alzheimer's by 50%, and diabetes by 58%. It also releases feel-good hormones such as endorphins, which lift your mood and make you feel happier. If an intense workout at the gym seems a little too much for you, a brisk walk in the sunshine or a few laps at the swimming pool are excellent forms of exercise and a little more gentle on the body. You can also incorporate more physical activity into your day to day life – taking the stairs instead of the elevator, walking to the shops instead of driving, parking in a space further away from the grocery store and getting off the bus a stop earlier and spending an hour or two gardening or pottering around the house are all little things that can make a significant impact on your fitness levels.
Regular health check-ups
Many of us only visit the doctor when we notice that there is an issue, but quite often, this can be too late as the damage is already done. Make sure you visit your doctor at least once a year for an annual health exam to have your cholesterol levels, blood pressure levels and a physical check to keep an eye out for any problems that might be on the horizon, and at the first sign of anything not being quite right, get it checked. People of all ages should be aware of signs of cancer and diabetes, so educate yourself on the symptoms and get them checked if you are not sure. Not only should you be visiting your doctor regularly, but go to your dentist every six months to have a dental check and annual eyesight and hearing tests, as these can show signs of decline as you get older.
Elder proof your home
This one sounds a little patronizing but bare with us. Look around your home – the furniture with the sharp corners, perhaps the glass coffee table in the center of the room. There may be the odd wire trailing or a rug that you occasionally catch your foot on. It is not so bad when you are younger – if you do trip over, you are more likely to bounce back without too many injuries, but when you are older and perhaps a little clumsier, you are more prone to falls and when you do hurt yourself, it can be a lot more difficult to recover. Around a third of all people over 65 fall each year, and falls are the single largest cause of emergency hospital admissions amongst the elderly. Do not forget to check your smoke alarms and carbon dioxide monitors regularly as well.
Get plenty of sleep
Sleep is important for anyone of any age, but more so as you get older. It is recommended that you get around hours of sleep a night. Less than this puts you at a higher risk of depression, lack of attention span, clumsiness, memory problems, and various other issues. If you are struggling to drop off, speak to your doctor, but you can also practice good sleep hygiene: not watching TV or being on an electronic device too close to bedtime, a warm, milky drink, and a warm bath, and lavender pillow and bed sprays. Having a routine also helps – try to go to bed at the same time every night and get up at the same time every morning.
Vitamin supplements and hydration
Like all of the points we have mentioned so far, this is pretty important for all ages but especially so as you get older. Older people frequently have deficiencies in Folate, vitamin B12, Vitamin D, and Calcium, all of which are essential for proper heart, bone, and general health. In an ideal world, we would get all the nutrients we need from our diet, but this can sometimes be challenging. Supplementing your healthy diet with a vitamin supplement is often a wise solution. In addition, with water making up over three-quarters of our body mass, keeping hydrated is very important. Dehydration can lead to fatigue, headaches, confusion, and a loss of appetite. Everyone's needs are different, so talk to your doctor about the vitamin supplements that are right for you.
Train your brain
Whether it's Sudoku or crosswords, brain-training games or puzzles, keeping your mind sharp plays a critical part in helping ward off memory loss as you get older. Although brain training games and the like aren't a guaranteed panacea to memory loss, they are certainly worth doing.
Stay socially active
Remaining socially active is one of the most important things older people can do to keep healthy, both mentally and physically. It is harder as you get older, particularly once you hit retirement age and leave your job and do not have a reason to leave the house and see people every day. Being part of a community and doing things that you enjoy helps to give you meaning in your life. It helps you to avoid loneliness and isolation. Make it part of your routine to reach out to someone you know every day, whether that means popping to the shops with your neighbor, having a coffee with an old friend, or volunteering in a charity shop or as part of a local group.