The first principle of my blog is Creating Ecosystems of Success, and two key focuses are Financial Literacy/Money and Business/Entrepreneurship. No matter what type of organization you're running, you want to make the work environment as healthy and friendly to your employees as possible. The following contributed post is entitled, Making Your Office A Healthier Place.
* * *
Whether you are trying to encourage motivation and productivity in your company, or job satisfaction in your employees, making the office where everyone works into a more healthy environment can be very beneficial. In fact, there are several different tactics you can use. A topic you can find out more about in my post below.
A light and bright environment.
Studies show that human do less well in environments that are dark and dingy. What this means is that if you want your office to be a healthier space you really need to make it as light and bright as possible. Happily, there are multiple ways of doing this so even if you are stuck in the basement office you can still get a lighter and brighter feel.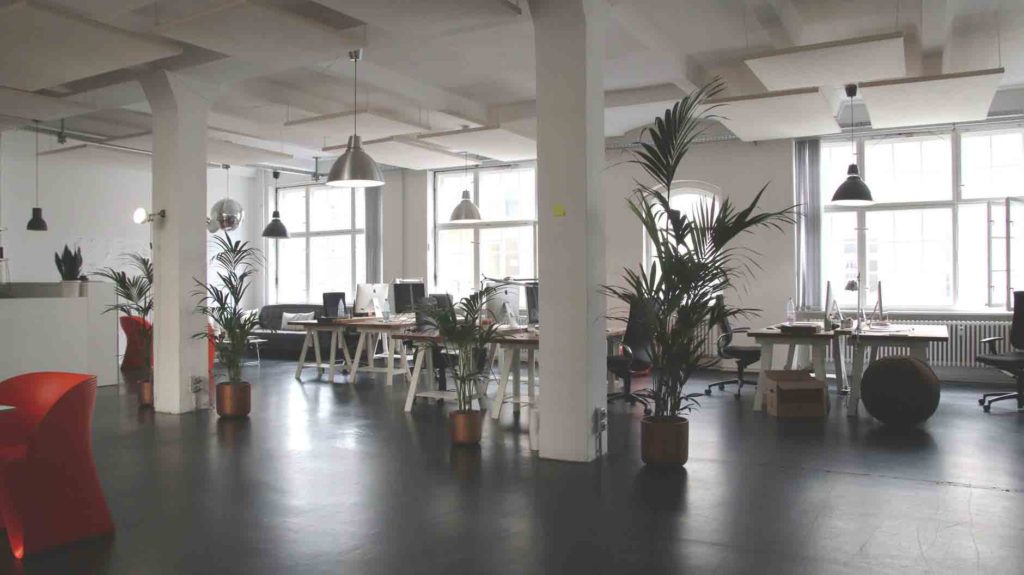 One option is to maximize the amount of natural light that flows into the room. Something that can be done by installing additional windows, skylights, and even sun tubes which are channels that redirect natural light to areas without it.
Of course, if none of these things are an option then painting the wall white to reflect as much light as possible and installing natural looking artificial lights can help too. The same goes for lighter toned furniture and fittings.
You can even further enhance the look of your office by adding plants too. Something that can provide a much more green, and more oxygenated atmosphere to complement the light and airy space you have created.
Standing desks and office exercise equipment.
Next, there is a considerable trend towards standing, and variable height office desks at the moment and this is because it can help to break up all the sedentary sitting behavior that offices are so infamous for. In fact, standing for just a small portion of each day can reinvigorate your workforce, and health them to be healthier overall.
Additionally, adding in office exercise equipment like under desk cycles, posture ball seats, and even steppers can make a massive positive difference to employee health. This is because not only will employees gain the endorphin boost from working out, but it will ensure that the blood is being pumped around their system efficiently. Something that can help with concentration and performance as well as make them a lot happier in the workplace as well.
Outdoor working areas.
The next change that you can make around the office is to include some outdoor areas for your employees to use. I'm not just talking about a single picnic table for smokers or those eating lunch here either. Instead, why not consider installing some outdoor areas in which people can take their laptops and work, or even have meetings?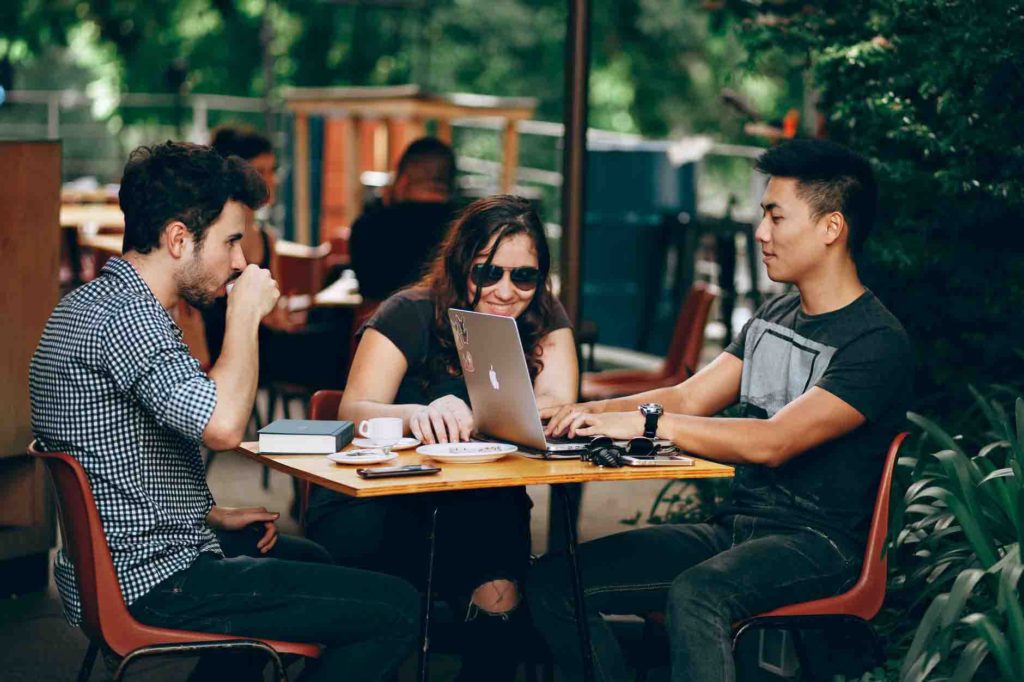 Break out areas outside can be fantastic for employee well being.
After all, getting outside into the sunlight and fresh air can have numerous health benefits such as increased vitamin D absorption. Not to mention that the opportunity to get away from their desk is bound to make most people at least 50% happier at work, with minimal effort.
Offering refreshment options.
Next, when it comes to healthy eating in the office, you can run into some issues. The problem is that you don't want to end up prescribing what your employees can eat and drink. Oh, and the fact that if you ban caffeine, you may well just have a riot on your hands.
Happily, there is an alternative that can work wonder and its to use a company like Associated Coffee that will also deliver fresh, healthy and customized snacks to your business for your workers to consume. All along with your beverage order.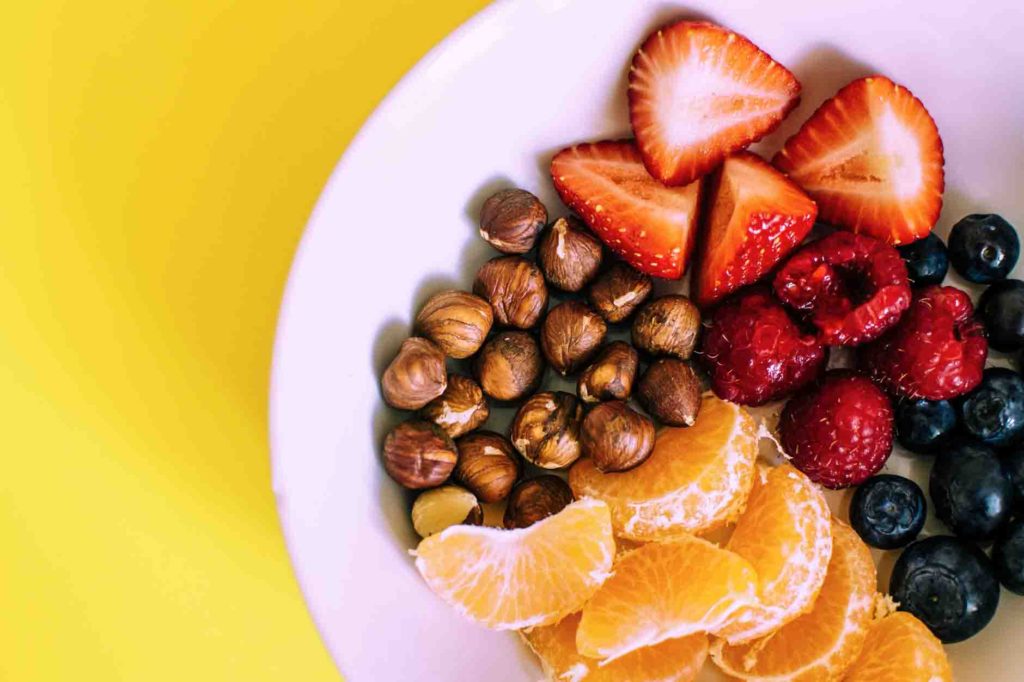 In fact, if you are feeling particularly generous, you can include such beverages and snacks options as part of the benefits that you offer to employees free of charge. Something that means not only will your workers be eating the right thing to stay healthy, happy, and productive at work, but you'll get the extras credit and employee satisfaction associated with offering such an added bonus as well.
A nap zone.
OK, so a nap zone might sound as if its something for preschool or a nursery rather than a professional workplace, but that isn't necessarily the case. In fact, studies have shown that short naps or medications where employees can relax their mind and think of something other than the problem they are working on can be incredibly effective.
Of course by providing things like nap pods and bean bag beds, as well as pillow and blankets your business will be recognized by your employer for its forward-thinking, and focus on wellbeing too. It really is a win-win.
Stay goodbye to open plan offices.
Open plan offices can be bad for employee wellbeing.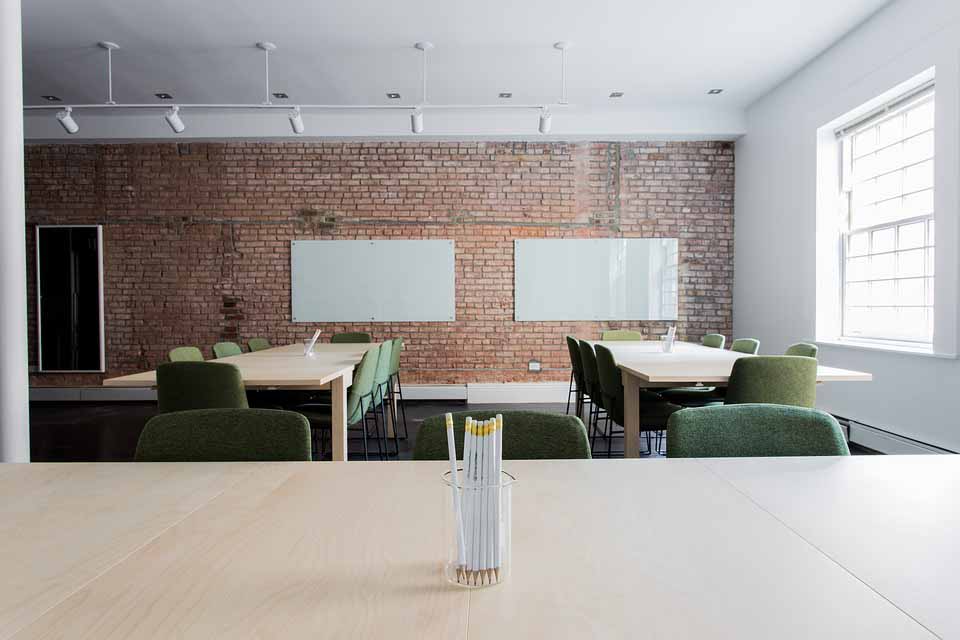 While many employers prefer an open plan set out, it is often the case that employees don't. In fact, many people feel as if they are on show, or being watched. Something that, rather having a positive effect on employee morale and productivity, can damage it instead.
In fact, for some workers that rate highly on the introversion scale, an open plan office can be seriously damaging to their mental health. To that end, if you want your office to be a healthier place, it's essential to have alternative working arrangements that are available to all employees.
Office wellness schemes.
Finally, you can also make your office a healthier space by devising and implementing particular wellness schemes. The idea of these is that they are small initiatives that can make a big difference to your employees' physical and mental health.
In particular, many businesses find that it's beneficial to offer yoga classes during the workday that are subsidized by the company. Something that cannot only help workers to beat stress but also help to protect them from strain and injuries that working at a desk in set position can cause as well.
Of course, there really is no limit to the type of things you can do in office well scheme from offering counseling and conflict resolution services, to providing blanks and earphones that allow people to get cozier at their desks. Just remember that as long as it promotes your workers emotional, physical, and mental health and they are onboard, then it's probably a smart idea for creating a healthier office environment.