Two of of the focuses of my blog are Financial Literacy/Money and Business/Entrepreneurship. Depending upon the type of company you're running, you want to think about employee safety and minimize accidents. Accidents can not only disrupt productivity, but they can also increase the likelihood of lawsuits. The following contributed post is entitled, Reducing Accidents in Your Workplace.
* * *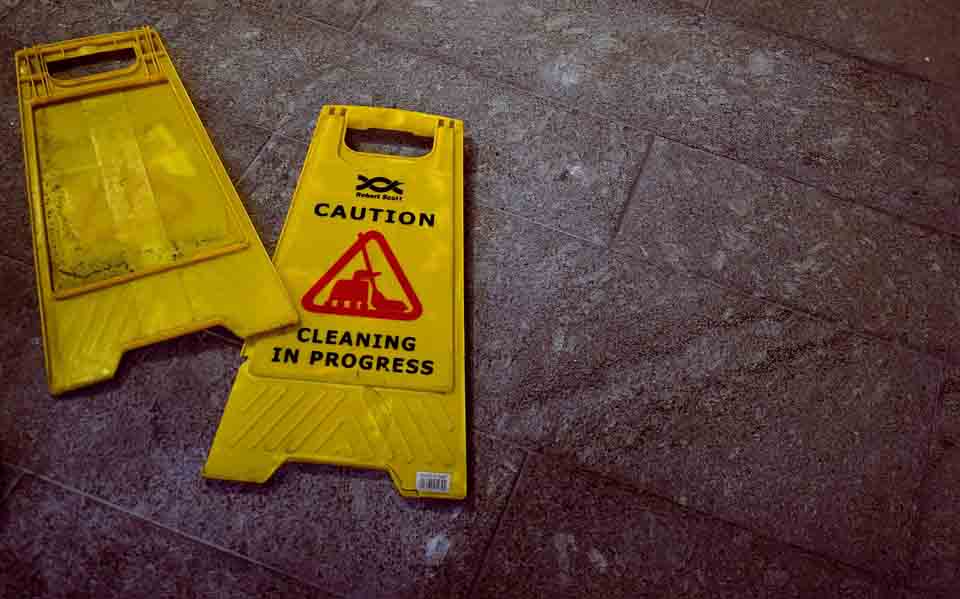 Workplace accidents can be costly in many different ways. As an employer, you could find yourself facing legal action if a member of your team, a customer or a visitor is injured in your workplace. You could lose money as productivity drops during any confusion or repairs. You could find yourself working without a valuable member of your team, and you could find that your reputation suffers, that you are no longer able to keep or attract the best staff and that your customers start to ask questions about what goes on in your company. Especially if the accidents begin to add up.
Of course, accidents happen. We all have the occasional trip, or we make a mistake during a loss of concentration. Machinery and equipment fail us, human error can never entirely be eradicated, and unfortunately, things don't always go quite to plan. There will still be accidents in the workplace, just as there are on roads and in homes. But, as an employer, finding ways to reduce accidents in your workplace can increase profits, lower staff turnover, improve your reputation and the consistency of the service and products that you offer and give staff morale a big boost. It's undoubtedly worth committing some time to look at ways to reduce the accidents in your workplace, even if there aren't that many in the first place.
Assess Your Workplace and Staff
Some accidents can be avoided just by taking the time to look at what is going on. You should complete regular risk assessments, to help you to spot any potential risks and find ways to reduce them.
It's also worth assessing your staff. You might want to consider drug testing services, as a sober team is always going to be less accident-prone and less of a risk to others. But, even without measures like this, it's good to have regular staff appraisals, where you speak with your team one on one. Use this time not just to assess their performance, but also to ask them if there is anything that they need extra help with, or if there is anything that you could be doing to make their job easier and safer. As the boss sat up in the office, it's not always easy to know what's needed.
Keep Maintenance up to Date
Most businesses use some kind of equipment. It might be heavy machinery, it might be vehicles, or it might just be fridges to store stock. Whatever you use, when it goes wrong or isn't able to work at its best, it becomes more likely to cause an accident. Keep maintenance up to date, schedule yearly services, and act at the first sign of trouble.
Keep the Workspace Clean
Whether you work in an office, a shop or a factory, a dirty and messy workspace can cause trips, slips, banged heads, falls and many other accidents. Make sure all staff and customer areas are kept clean, and that your employees follow a clean as you go policy. Give them the tools that they need, such as cleaning supplies and wet floor signs, to do this efficiently.