Three of the focuses of my blog are Financial Literacy/Money, Business/Entrepreneurship and Technology. When running any business enterprise, keeping appointments and deadlines with staff and partners is key. The following contributed post is thus entitled; Why Appointment Reminders Can Be Beneficial Can Be Beneficial For Your Business.
* * *
With people leading busier lives than ever, it's really easy for things to fall through the cracks, and for your clients, that might mean a forgotten appointment or two. This not only wastes your time, but it stops other people who might have needed that appointment accessing your services, and will more than likely cost you money that you are unlikely to recuperate. It is beneficial to both you and your clients that you have appointment reminder systems in place.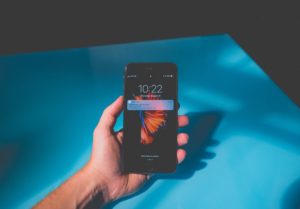 Photo by NeONBRAND on Unsplash
1. You can redeploy resources
When you send out confirmations and reminders of appointments and don't receive a reply, or you receive a response stating that the client will not be coming to the scheduled appointment, you can plan ahead and make the most of the time and resources. Perhaps you have a waiting list and are able to offer the time slot to someone else who needs it? If not, you can direct your staff to other tasks that need doing, or rearrange their working hours for that day. Knowing in advance means less sitting about waiting and more action.
2. You can decrease waiting times
If a client turns up even a few minutes late for an appointment, it can have a knock-on effect for the rest of the day. The next person is delayed, and the next person and so on, and before you know it, that five minutes delay has turned into an hour. No one likes waiting, and it is a sure fire way to annoy your customers. Sending an appointment reminder means they are more likely to turn up on time, and you can even customise them to request that they turn up a few minutes early, if required.
3. People like to be reminded
Studies have shown that people prefer to receive some type of digital reminder regarding their scheduled appointments. A text message is a perfect way of doing this – most of us carry our mobile phones around with us and check them regularly. It means that their day is not disrupted by phone calls from you. They also prefer the ability to reschedule their appointments if they are not able to make them. It is also perfectly safe to send reminders via text, as long as they do not contain any confidential or sensitive information.
4. You can understand your customers better
If you have a customer who repeatedly misses appointments or cancels them at the very last minute, you can keep a record of this. With this information, you can begin to build a picture and try to understand why this happens, and what you can do to prevent it. Are you booking appointments too far in advance? Are you reminding them at the right time?
Digital reminders are an excellent resource for businesses who are focused on customer service. By making the most of your time, documenting appointment habits and building a relationship with your clients, you and your staff will be able to focus on growing your business and maximizing profit.