Three of the key focuses of my blog are Financial Literacy/Money, Business/Entrepreneurship, and Technology. In current times, there is a lot of talk about workers being replaced by machines and automation. This discussion is often approached from the perspective of the employees, but is seldom discussed in terms of the advantages of the employers. What are the advantages to employers? The following contributed post is entitled, Businesses Are Heading For A World Without Employees.
* * *
At least, employees in the traditional sense of the word. Instead, there are new options for business owners that need help but don't want the headaches that come with having a full team of workers on staff in their building.
This isn't surprising as when you get right down to it, workers can come with a lot of problems. That's not to say this is their fault or that they are the ones to blame. In most cases, it's fair to say that it's employers who are causing the brunt of the issues, but that doesn't matter. Now that the business world is, changing employers can escape the responsibility they were once tied to. So, let's look at some of the issues employees cause and the factors that will bring big benefits for business owners.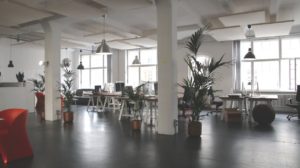 Employee Headaches
There are quite a few issues that you can have with employees. Harassment claims are certainly in the spotlight right now thanks to various Hollywood scandals, and slowly but surely they are seeping into the real world too. Offices are being flooded with claims, some legitimate others not, of workers who feel they have been treated terribly. It could cost business owners horrendous amounts of money.
Or, how about injuries at work? As a business owner, it's your responsibility to keep your office or workplace safe. Failing to do this will result in a hefty fine that yes, you will need to pay. Workers comp lawsuits are often hundreds of thousands of dollars in damages and may, in some cases reach the low millions!
There's even the time and effort it takes to hire and fire employees to consider. You have to spend hours interviewing people, many of whom won't be qualified enough or experienced enough for the job in question.
So, why are employees now on their way out of the business model?
Machine Learning
Yes, machine learning will almost certainly pave the way for more processes to be completed by machine and an automated workplace. This is already starting to happen, and if you're let go next year, there's a good chance it's because a computer system or piece of software can now fulfil your role. Don't worry though, everyone will be on the chopping board for this reason soon enough.
Going For The Gig
As well as this, businesses are now learning more and more towards hiring freelancers and outsourcing companies. The good news is that these outsourcing companies still need staff and it's causing a boom in the gig industry. The bad news is that it's allowing businesses to essentially 'hire' employees without offering any of the typical benefits or incentives. So basically, it's a big win-win situation for business owners.
What Does It Mean?
For business owners, it could be the solution to perilous lawsuits. For society as a whole, we might see the introduction of a universal living wage, and it does seem like the only suitable solution as workers become less needed in far more industries.