Three of the focuses of my blog are Financial Literacy/Money, Businesses/Entrepreneurship, and Technology. Computers are a key component of most businesses today. Mismanaging your Information Technology (IT) services can cost your business money and stagnate. Properly managing it can help it grow and thrive. The following contributed post is thus entitled, The Benefits Of Running IT As Intended.
* * *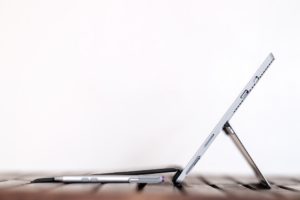 Computers have been taking an increasingly central position in the world of business, especially when you're working in a field which relies on these machines, such as IT consulting to immigration law firms or marketing. As time goes on, more and more companies are adopting measures which make it possible to handle their work digitally, and this is only set to continue into the future. Of course, though, this area is often handled incorrectly. Not only does this leave businesses without the tools they need, but it can also be very expensive to set right, making it worth running your IT as intended by the engineers.
Resources: The first area to consider in all of this is resource management. When you are running a large network with a lot of devices on it, knowing which machine needs the right level of bandwidth is very challenging, and the whole system can be slowed down by this challenge. By using managed IT services for businesses, you can put this job into someone else's hands. Using methods which have been tried and tested, companies like this are very good at this job, and will be able to handle all of your routing needs.
Security: When you don't know how to setup a service system or computer properly, it can be very easy to overlook crucial areas which will impact the security of the end result. With data laws tightening around the world, and more and more companies getting in trouble for being too relaxed in this area, this isn't something you want to deal with. Instead, it will be worth hiring a company with the skills to handle this work for you. If you're unsure about your current state, you can have an audit performed to figure out where you need to improve.
Updates: Keeping computers up to date is one of the most important areas to consider when you're thinking about IT in business. When you have a large number of machines, deploying updates one device at a time doesn't make much sense, and it will be a good idea to have this setup with a software management system. A lot of tools, like Windows, have this sort of feature built-in, making it nice and easy to keep yourself on the right versions. Some tools, though, will require a more hands-on approach.
Versatility: Ideally, the computer system you have for your business will be able to handle a very wide range of tasks. Ensuring that your business IT is suitably versatile to meet your needs is dependent on areas like system specifications, application availability, and even the way that your office is layed out. To help you with this, there are loads of services on the market which are designed to help companies to find the best setup for their needs, and you can often borrow all of the hardware you need to do it.
Hopefully, this post will inspire you to start looking outside of your business when it comes to the IT systems which you need to have in place. This area is very complex, with loads of pitfalls and problems which company owners can find themselves in.