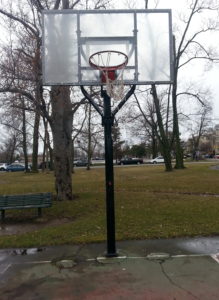 This article is the continuation of the series titled the Lasting lessons basketball taught me. Part three will discuss some of the valuable lessons I learned about people, teamwork, mental toughness, and leadership – all of which have implications for succeeding in any group mission and functioning on a team – key aspects in the workplace and in all relationships.
An important life lesson basketball taught me is that people come and go in and out of your life for any number of reasons. In workplaces, there are always going to be people who are unhappy, distraught and discouraged. They may feel that they're not being used enough, used properly, or are just being overlooked – sometimes for someone who is favored by management. There are always people who feel passed over for promotions that they just knew that they were qualified for, or entitled to get.
In other instances they may feel that they aren't being given the chance to succeed. This can lead to frustration and even quitting altogether. Once they've quit, they may even try to convince you to do the same, but if you're content where you are, you have to stay and continue to press on in your current station. Malcontents can become cancers that poison their teams. This is something that goes for both platonic and romantic relationships as well.
Regarding teamwork, basketball taught me that the most talented team doesn't always win, which is always fun to watch when it happens (but not to experience firsthand). When the 2003-04 Detroit Pistons beat the Los Angeles Lakers to win the NBA Championship, they weren't the more talented team. They were an assembly of interchangeable parts that no one else wanted. They were able to put their egos aside, played together unselfishly, and they bought into a common philosophy while the Lakers fought amongst themselves, and allowed their egos to divide them.
Oh, and speaking of selfishness and unselfishness, just as in basketball, it's a lot more fun to play with unselfish players than it is to play with selfish players. The same goes for coworkers, friends and significant others. When you feel as though someone is willing to share, respects you, and has your best interests at heart, you tend to want to do more for them. When you're working with someone whose only concern is their own self-interests, it makes for a difficult partnership.
Basketball taught me that whenever you're setting out to do something of meaning and substance, you have to be mentally strong as you'll have to endure criticism and doubt – often from people who are on the sidelines watching. Sometimes it's because they aren't doing anything themselves. Sometimes they wish they were doing what it is you're doing. In some cases they wish they had the opportunity to do what you're doing. Whate9ver the case, mental strength allows you to keep going through it all.
Basketball taught me that, being a part of a distinct and visible group (like the basketball team) will put a bullseye on your back, and people will 'gun' for you even if you haven't done anything to them. Later in life you may become a: Doctor, a Lawyer, a Division Director, a Manager of some sort, the President of the United States, or even just someone with a lot of responsibility. Once you achieve that level, people will inevitably watch and scrutinize your moves and you have to be ready for that.
"The team, the team, the team," legendary University of Michigan Head Football Coach Bo Schembechler stressed to his team in one of his most famous pre-game speeches. Schembechler was a wise Coach who came to realize that each player was different, and needed to be motivated differently. Basketball likewise taught me that for any team, whether it's two people or ten, solid leadership is paramount for any long-term and continued success. Strong leadership can be the difference between members of a team coalescing and becoming their best selves, or falling apart into bits and pieces.
Lastly, not every leader leads the same way. That goes for: athletics, government, the corporate world or any other arena in life that requires teamwork. I didn't understand this aspect of leadership as a teen on my high school basketball team. Then, a couple of years ago I watched ESPN's 30 for 30 documentary titled I Hate Christian Laettner – a story about Duke University's most storied college basketball player, and arguably the best college basketball player of all time whom few people outside of the Duke fan base liked – his teammates included.
It turned out that Laettner was a bit of bully towards teammates – particularly Bobby Hurley, and Grant Hill who resented him at times. There was a method behind his madness though. It was his way of challenging them, making them tougher, and pulling out their best play. Sometimes leaders just want to see how driven and mentally strong you are, and how you'll respond under pressure. Rising to the test ultimately creates a much, much stronger team.
This article will be continued in part four of the Lasting lessons basketball taught me. If you enjoyed this post, you might also enjoy:
• Lasting lessons basketball taught me part one: An introduction
• Lasting lessons basketball taught me part two: Life lessons
• Jason Rowe discusses Buffalo Traditional Basketball, the Yale Cup and State Tournaments
• Chris Herren discusses his journey, drug addiction, substance abuse and wellness
Thank you for taking the time to read this blog post. If you've found value here and think it will benefit others, please share it and or leave a comment. To receive all of the most up to date content from the Big Words Blog Site, subscribe using the subscription box in the right hand column in this post and throughout the site. Lastly follow me on the Big Words Blog Site Facebook page, on Twitter at @BWArePowerful, and on Instagram at @anwaryusef76. While my main areas of focus are Education, STEM and Financial Literacy, there are other blogs/sites I endorse which can be found on that particular page of my site.