Three focuses of my blog are Career Discussions, Organizational/Management Discussions, and Workplace Discussions. Hiring a workforce is not just a matter of getting them into the door. You also have to maintain them and grow them once they are in your workforce. The following contributed post is entitled, Top 5 Benefits of Employee Training.
* * *
Employees are the biggest assets of your business. Investing in them guarantees your business. As the world continues to change, technological advancements are challenging the usual way of working. In order to survive in the competitive market, you need to align yourself with the workplace's changes.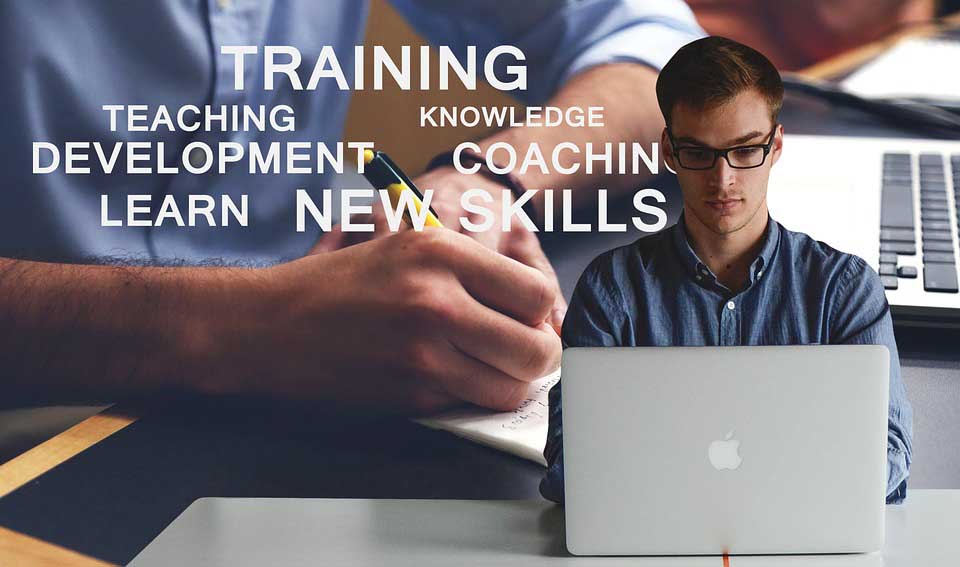 One incredible way is by enhancing the knowledge and skills of your employees through training. Offering training to your employees is not a disregard for their education and qualifications. Instead, it refines their abilities and gives them a more practical approach to how they should handle tasks.
Initially, employees could only use their knowledge and skills to ensure a company's success. However, organizations now provide training as it helps to develop their skills to the benefit of the company. It ensures that the employees are more engaged, competitive, and efficient.
Here are some reasons you should invest in employee training for your company.
Boosts the Performance of your Employees
By training your employees, you improve their ability to perform their tasks even better. Employees get a good grasp of what they should do and how they should do it. They can build up their confidence, and with time, their overall performance also skyrockets.
Prepares Employees for Higher Responsibilities
Training your employees can also help you identify employees that can take on more responsibilities and move to a higher position within the organization. The training can equip your employees with additional skills for the better operations of the new tasks.
For example, you can train employees in leadership skills if you want them to join management and how to use online marketing tools if you want them to join the marketing team.
Improves the Safety and Security of your Business
Security awareness is essential in today's businesses as advancement in technology makes companies more vulnerable. Your business data is your most valuable information and ensures its safety.
Employees are the primary cause of data breaches. Training your employees enforces the importance of security awareness in them.
You should also train your employees on how they can ensure their safety at the workplace in case of an emergency. Ensure that there are confined space rescue plans in place and that your employees clearly understand them to ensure everyone's safety.
Shows that you value your employees
Training programs are an investment you are making in your employees. It involves teaching them new skills and abilities that can make them stand out among other workers with similar qualifications.
Your employees will feel valuable to your company. Their morale will improve, and so with their productivity.
Improves the Reputation of your Organization
One of the critical factors that can affect the reputation of your company is an employee's misstep. Training your employees improves their individual performance and further enhances the overall performance of your company.
It also builds the reputation of your company as many people will view your company positively and encourage more people to want to join as employees or even investors.
A flawed onboarding process can earn you a poor reputation, making people lose interest in your company.
Summing Up
As the market continues to change, employers are realizing the value of training employees. The process benefits both the employees and employers mutually. Employees get better skills that make them stand out in the industry, and in return, they work with more efficiency with the goal of ensuring your company's success.
While you may focus on skill development in your training, don't ignore employee health and safety. It is your responsibility as an employer to ensure that they are safe as they work.