A key focus of my blog is Health/Wellness. Most of us will endure some sort of injury in our lifetime. Depending on what it is, it can have several adverse effects on our lives, and it's thus important to know what to do. The following contributed post is entitled, How To Overcome Your Injury.
* * *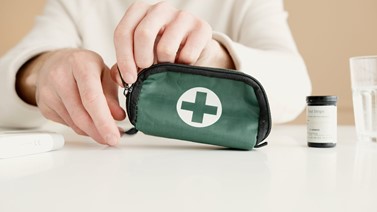 When an unexpected injury occurs you might be left wondering what you need to do in an unprecedented scenario. It can be a stressful situation to deal with, but if you are calm and organize yourself accordingly it will be much easier to overcome. So if you find yourself in this sort of scenario then this guide may be useful for you.
Know Your Rights
If you are not sure what your rights will be in terms of compensation, having time off from work or any legal proceedings then you will need to do a little research. This will ensure that you do not miss out on anything in which you would be entitled to. So if there is anything you are not sure about then definitely look it up online.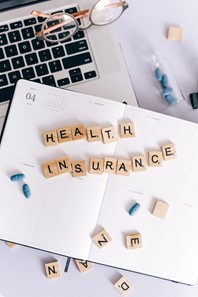 Check Your Insurance Policies
It will be useful to check your health insurance policy to ensure that you are financially covered in the event of an injury or accident. It is particularly useful to know which areas of your health insurance policy it covers as there might be instances in which you can make a compensation and other scenarios where you are not able to.
Speak To Your Employer
If you are injured then you are likely to need some time off from work so that you can fully recover. You should get in contact with your employer and explain the situation so that they can accommodate you. Employers have regulations in place that they should adhere to, so knowing what you should be entitled to can certainly help in this situation.
Seek Legal Representation
Knowing your full rights with regards to the law can certainly be a lot less daunting when you seek advice from medical malpractice attorneys. They would be able to help you with any problems you may have seeking compensation after your injury, which is particularly important if this was due to medical negligence. You would need an attorney that is knowledgeable in this area of the law as it can be quite complicated.
Plan Your Routine Post Injury
You might need to make some necessary changes after your injury with regards to your routine, diet and exercise. Small changes in your everyday lifestyle can have a beneficial boost to your recovery plan and how you are able to cope. So it is worth reevaluating your current lifestyle and really thinking about any positive changes you can make.
Look After Your Mental Wellbeing
Adjusting to life post injury can have an effect on your mental wellbeing, so this should definitely form part of your recovery plan. Feelings of isolation and loneliness can be exacerbated if you deal with things alone, so do try and reach out to others.