Two of the focuses of my blog are Current Events and Financial Literacy/Money. The Coronavirus/COVID-19 Crisis/Pandemic has thrown many people's personal finances into chaos. One avenue for managing this economic hardship is borrowing which can actually confound matters. The following contributed post is entitled, Advice On Borrowing Money Because Of Losses Due To COVID-19.
* * *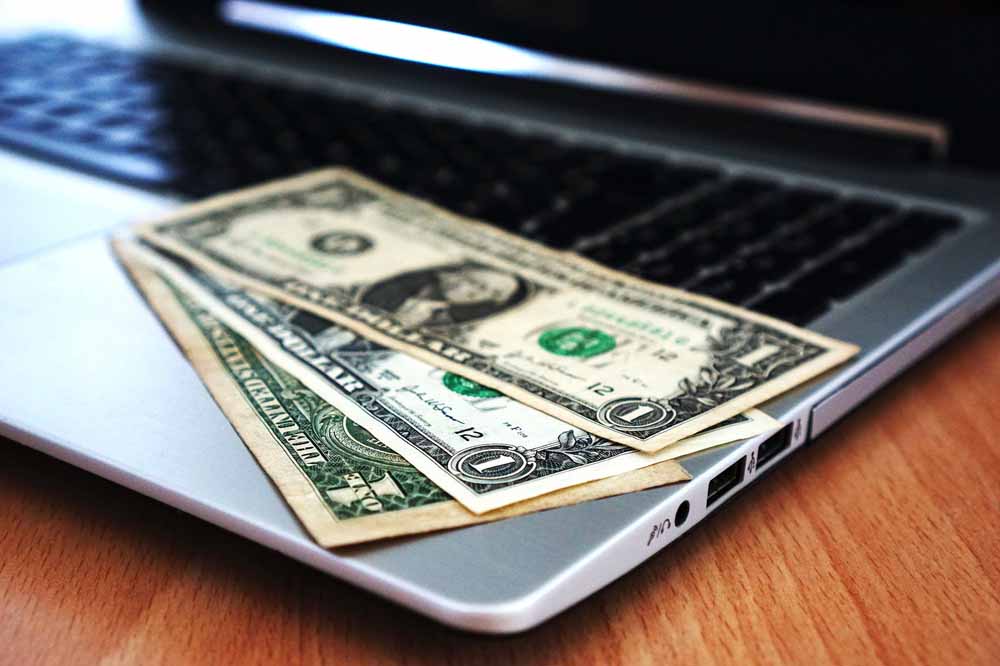 https://www.pexels.com/photo/1-us-dollar-bill-163056
If you are thinking about borrowing money, you need to do so with a great amount of care. This is especially the case during the current pandemic. However, a lot of people have found themselves in a position where they need to borrow money. This is especially the case for those that are not eligible for government assistance. In this blog post, we will talk you through some options that are available, as well as providing some advice. It is important to be aware that there is no one singular borrowing solution that is great for everyone. You need to make sure you can always make the repayments, otherwise, you could find yourself in a much bigger cycle of debt.
Unfortunately, the need to borrow money is something most people experience. If you don't have rich grandparents or generous friends, the only other option is to borrow money from a financial institution or a lending company. Nonetheless, there have been many horror stories of individuals who have taken out a payday loan for example, and then struggled to make the monumental repayments. If you are borrowing money you have to be extremely careful regarding the path you go down.
A credit union is the best place to start
The best place to begin when it comes to borrowing money because of losses you have incurred during COVID-19 is with a credit union. Joining a credit union means that you will essentially be part of a community whereby people are encouraged to save, and lenders lend to other members when they are in need.
There is no guarantee that joining a credit union is going to be an option for you. You will only be able to secure a loan if you are a member. There are a lot of credit unions that are going to require you to save first before you can opt to take out a loan. However, this is not always going to be the case, so it is certainly worth looking at the different credit unions that are out there and seeing whether you will be accepted into any of them.
If you can't join a credit union, what about a loan secured against your vehicle?
There are many loans to choose from, however, car logbook loans are popular with a lot of people to help them through the COVID-19 financial strain. One of the best things about a logbook loan is the fact that almost everyone can apply. This does not mean everyone will be approved, however, it does mean that there is hope for those with a bad credit history. If you wish to take out a logbook loan you will need to be over the age of 18-years-old, the car must be in your name, and it must be paid for in full. In addition to this, you have to show that you are going to be able to make the repayments. Nonetheless, credit history checks are not always carried out, and therefore if you have a bad history you needn't be fearful. There is every chance that you may be accepted if you meet the other criteria put in place.
In addition to this, if you take out this type of loan you will still have access to your vehicle. A lot of people worry that they have to hand over their car until they have paid the money back. This is definitely not the case. The only time the company can take your vehicle is if you fail to meet the terms that have been outlined in the contract. Otherwise, you can continue to live life as normal.
A lot of people like car logbook loans because of the easy application process. If you were to borrow money from a bank, for example, it is likely that you would experience an extremely segmented process. You would have to hand over one document, then come back and fill out several forms, then you will be asked for further documents, then you will need to wait for something to be checked, and so on and so forth. It seems to be never-ending. However, with a logbook loan you are usually only required to fill out an application form online and you will be informed of everything you need to provide prior to doing so.
Last but not least, this article would not be complete without mentioning the amount of money you can borrow and the repayment terms put in place. Flexibility is undoubtedly the name of the game when it comes to this type of lending. There are so many companies offering logbook loans and therefore you are assured to find a loan that fits in with your circumstances and your needs. In addition to this, you only borrow what you need. This lessens the risk of you experiencing any difficulty when paying back the cash.
What happens if you have a bad credit history?
Let's clarify the fact that there are criteria in place you will need to meet when applying for any type of loan. A lot of people have a tendency to assume that anyone with bad credit will not be accepted, but this is not the case. Nevertheless, what makes some of the online loan companies different from traditional lenders is the fact that they do not consider your credit rating first and foremost. If you were to apply for a loan from a bank, for example, you would need a good credit rating to get past the first stage. However, some online lenders are more bothered about the current monetary situation you find yourself in, rather than any mistakes you have made in the past.
They want to know that you are going to have the ability to make the repayments every month, and this is why they want to see that you have a regular income coming in. This is their main priority. This does not mean that your credit rating won't be considered; some direct lenders will conduct a credit check as well. Nonetheless, this does not necessarily mean that your bad credit rating is going to hold you back. There is every chance that you will be approved if you show the lender you are someone trustworthy to lend to.