A key focus of my blog is Health/Wellness. While alcohol can be a bit of escape for us, it can also cause tremendous harm. If you're pondering quitting alcohol or scaling back, there are some things you should consider. The following contributed post is entitled, Is It Time To Give Up Alcohol Completely?
* * *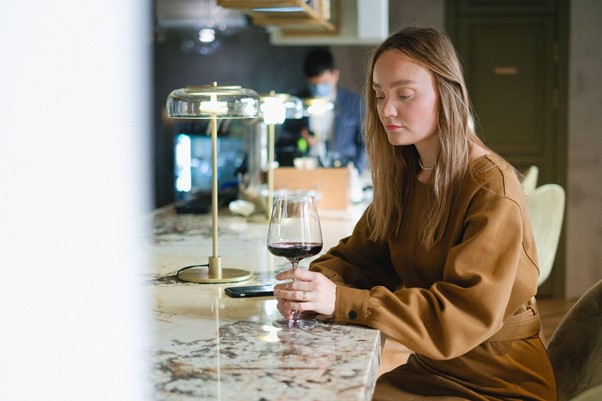 Many of us are currently taking part in 'Dry January'. This involves not drinking alcohol for the entire month. Almost everyone can benefit from a month without alcohol. But what about giving up alcohol completely? For those with an unhealthy relationship with booze, going teetotal forever could be the better option. Below are just a few signs that it could be time to permanently give up alcohol.
Alcohol is damaging your body
You may want to consider giving up alcohol if it is starting to have noticeable effects on your health. Liver failure, heart disease and cancer are just some of the serious long-term effects of alcohol misuse. Early signs of damage could include digestive problems, high blood pressure, dry mouth, unexplained fatigue and weight loss. Giving up completely could be necessary for letting your body recover. This could lead to a longer and happier life.
Every time you drink you do things you regret
Many people lose their inhibitions when under the influence of alcohol. This can sometimes lead to regretful decisions such as neglecting important responsibilities, embarrassing oneself, spending too much money, behaving violently, endangering oneself or getting in legal trouble. If this regularly happens every time you drink, it could be a sign that alcohol does not react well with you and that you're better off quitting completely. A healthy relationship with alcohol is being able to drink without doing things you regret.
You don't enjoy drinking
If you don't like the feeling of being drunk or simply don't like the taste of alcohol, this could be another worthy reason to give up. Alcoholic beverages shouldn't be something you feel pressured to drink – they should be something you choose to drink of your own accord. If you feel that you're forcing yourself to drink, it could be time to admit to yourself you don't like alcohol and to give it up completely.
How to give up alcohol completely
Giving up alcohol completely isn't easy. Those who drink heavily on a regular basis may experience withdrawal symptoms – in such cases, professional treatment options such as rehab centers can be worth looking into. At the very least, you should consider looking into support groups or one-on-one therapy.
If there's no physical addiction, there could still be a mental craving that is hard to overcome. Alcohol can be a big part of people's lives and taking it away can leave a sense of emptiness. Often it can be important to find a way of filling this void by finding a healthy addiction (such as exercise, a hobby or a healthy means of stress release like listening to music).
Overcoming the social pressure to drink can also be difficult. You may want to limit time spent with people who are 'bad influences' who encourage you to drink. Volunteering to be the designated driver or meeting friends at places that don't sell alcohol (such as coffee bars) could take away the social pressure to drink. Alternatively, you could try sticking to zero-alcohol substitutes.