A key focus of my blog is Health/Wellness. Though it's not normally thought of as one, alcohol can be a drug of abuse which can ravage the life of the abuser and their family. Some people don't know once alcohol has taken hold of their lives. The following contributed post is entitled, 4 Signs That Alcohol Is Taking Over Your Life.
* * *
Alcohol dependency, addiction – call it what you want, it's a serious health issue to worry about. People with an alcohol problem are usually one step away from falling down a deep and dark path that leads to a host of health and social issues. The biggest problem with alcoholism is that it gradually bleeds its way into your life. Many people are living with alcohol problems and they don't even realize it.
Consequently, here are some telltale signs to be wary of that show alcohol is taking over your life: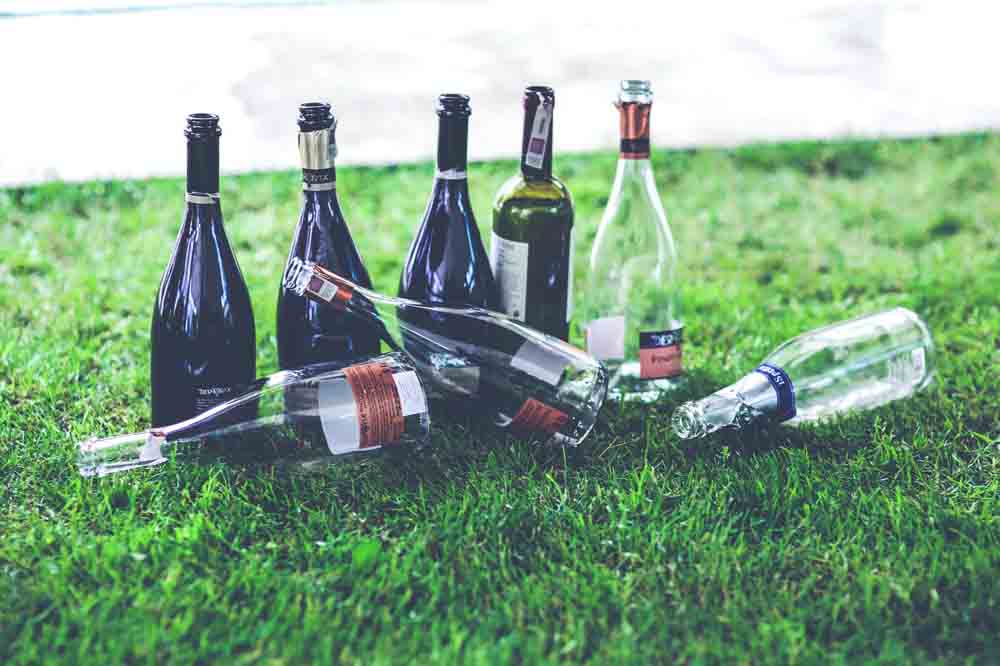 Image Source -CC0 License
You're spending way too much money on booze
Take a look at your bank statements or have a look in your fridge at home. Do you see loads of transactions in bars or loads of money spent on alcohol in grocery stores? Is your fridge full of alcohol, and your bins packed full of empty bottles? This shows you're buying way too much alcohol all the time. It's an early warning sign that you're becoming dependent on the substance. You need it in your life, and you feel compelled to have some around you to drink every single day.
You've been given charges for drink driving
In terms of clear warning signs, they don't get much clearer than this. Driving while intoxicated is a terrible thing to do. If you get caught doing this, then it impacts everything from your car insurance to your livelihood. Some companies may fire you if you're caught with a charge for a DUI, particularly if you're caught while you're working or if you're still wearing your work uniform. To get to a state where you think it's okay to drink and drive, you must have some sort of dependency on alcohol.
You wake up with a hangover every day
Do you wake up with a pounding head, dry feeling in your throat, and a feeling of slight nausea? If so, then you're exhibiting the signs of a hangover. This happens when you drink a lot of alcohol, and it's normal to experience this after a night out with friends once a week. But, if you have a hangover every day, then it shows you're drinking far too much alcohol every night. Also, the signs of a hangover can also be something entirely different. It may be withdrawal symptoms from not drinking. If you start drinking and feel better, then that's another bad sign.
You're becoming a recluse
Are you spending less time with friends and family? Have you got into arguments with the people you care about? If so, then you may have an alcohol problem. Alcohol abuse can be damaging to your mental health, as it changes your mood. In turn, you shut yourself off from others and decide to stay inside or be by yourself. You can get annoyed easily, pushing away those you care about. If this sounds too familiar to you, then you have a problem on your hands.
Be mindful of these signs as they show that you have a genuine drinking issue. It's important to seek out solutions right away as this can have a negative effect on your mind, body, and personal life.