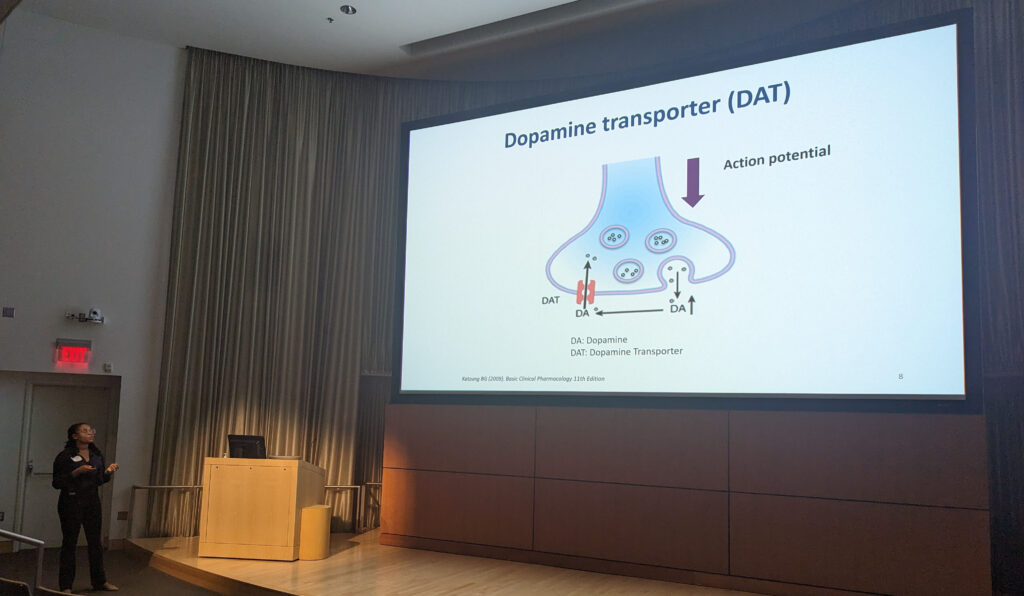 On June 9, 2023, the Department of Pharmacology at the University of Michigan hosted its Pharmacology in Color Symposium. Alumni were invited back to the department to share their career paths and experiences for the first time in person since the Covid-19 Pandemic. On Thursday June 8 there was a dinner gathering for alumni, current students and faculty. On the morning of Friday June 9, students gave seminars on their research and alumni gave talks on their educational paths and current careers throughout the rest of the day. In the afternoon there were breakout sessions where students asked direct questions of alumni before the address by the keynote speaker (described below). Finally, there was a happy hour and a second dinner in the evening.
The students that presented their research included:
● Anthony Garcia, Osawa Lab, "Pharmacological Modulation of Hsp70 Selectively Removes Misfolded nNOS"
● Juan Valentine-Goyco, Auchus Lab, "Biochemical Characterization and Pharmacological Inhibition of Aldosterone Synthase"
● Chanté Liu, M.S., Satin Lab, "Understanding the Mechanisms of Pulsatile Basal Insulin Secretion"
● Loyda Morales-Rodriguez, Puthenveedu Lab, "Location-Biased Activation of the Proton-Sensor GPR65 is Uncoupled from Receptor Trafficking"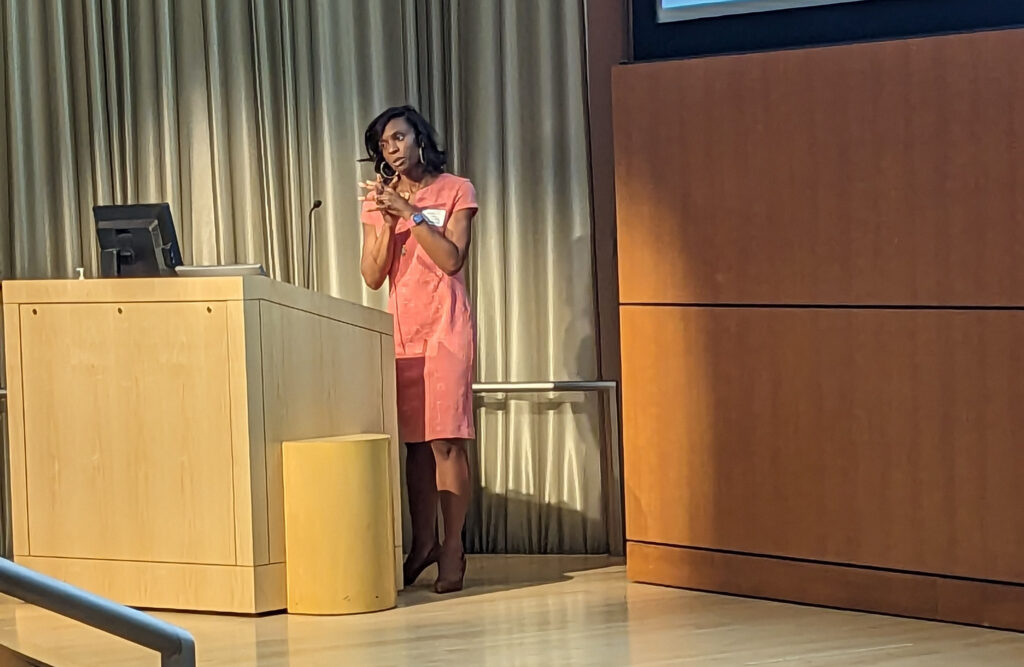 The alumni invited back to the department to speak included:
● Colleen Carpenter, Ph.D., Assistant Professor in Biology, University of Richmond (Keynote Speaker)
● Nnamdi Edokobi, Ph.D., Patent Agent, Choate, Hall & Stewart
● Mohamad Shebley, Ph.D., Head of Clinical Pharmacology Neuroscience, AbbVie
● Rashonda Flint, Ph.D., Office of the Dean, School of Medicine and Advocate Health, Wake Forest University
● Diamond Thomas, M.S., Clinical Research Coordinator, University of Michigan
● Anwar Dunbar, Ph.D., Pharmacologist, Health Effects Division, Office of Pesticide Programs, United States Environmental Protection Agency
● Tigwa Davis, Ph.D., Director, Health Economics and Outcomes, Inovalon
Opening remarks on June 9 were given by Dr. Lori Isom, Chair of the Department of Pharmacology and Dr. Steve Kunkel, the Executive Dean for Research and the Chief Scientific Officer of the Michigan Medical School. Closing remarks were given by Dr. Alan Smrcka of the Department of Pharmacology who played a key role in organizing the symposium. The sessions were moderated by alumnus Dr. Chiamaka Ukachukwu and student Hongyu Su.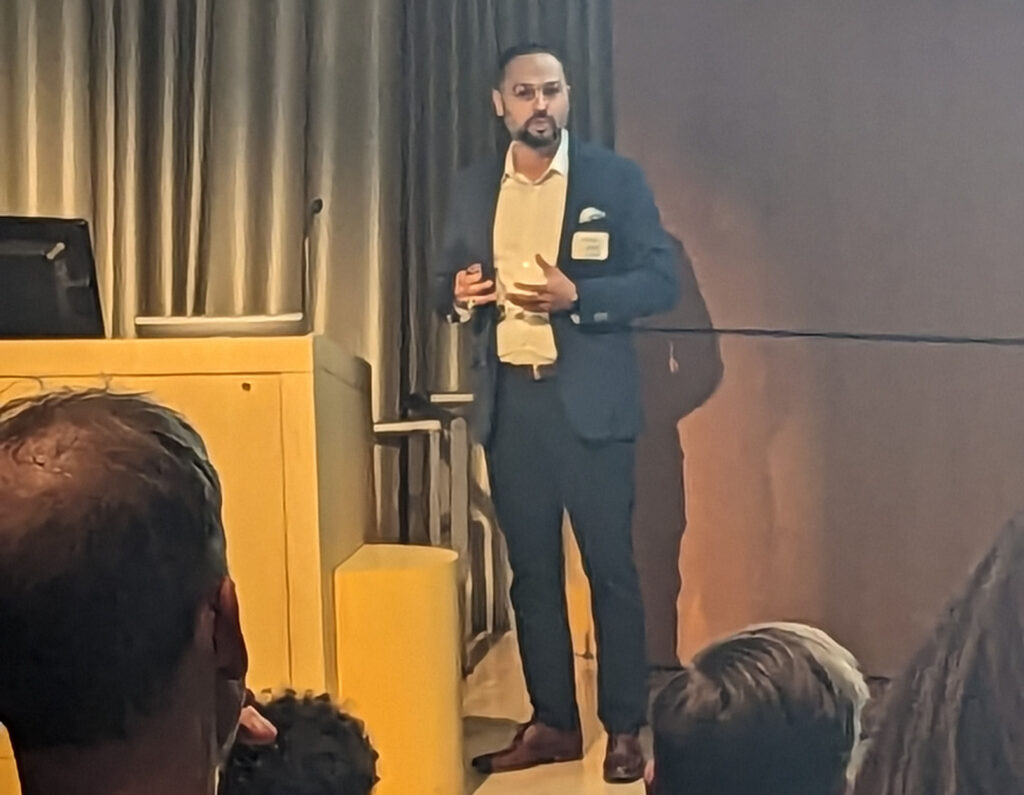 "Once you are maxed out, you need to learn something new," said Dr. Mohammed Shebley of AbbVie, a native of Southeastern Michigan. As with all the speakers, Dr. Shebley discussed his journey to and through the Department of Pharmacology at the University of Michigan. He further discussed his career at AbbVie and keys for success for working in the company. His quote involved the importance of professionals continuing to evolve and figuring out new career directions, particularly when levels of personal and professional comfort are achieved. Dr. Shebley worked under Dr. Paul Hollenberg for his doctoral studies at the University of Michigan where he worked on projects involving Cyrochrome-P450s.
"I was blown away by everything, the commitment to students – all of it," said Dr. Colleen Carpenter discussing her arrival at the Department of Pharmacology. Dr. Carpenter worked under the tutelage of Dr. Margaret Gnegy in the areas of Amphetamines and Dopamine signaling. Dr. Carpenter discussed her introduction to science in her native Jamaica, her educational path before arriving at the University of Michigan and her research afterwards. She is now an assistant professor at the University of Richmond where she uses Zebrafish and technologies like CRISPR to screen new drugs.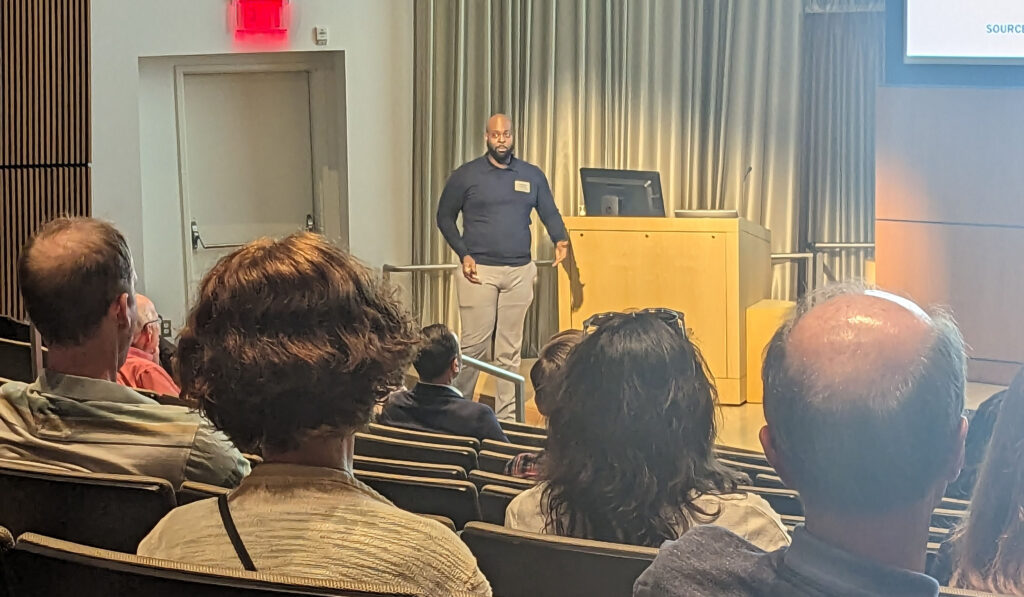 The alumni in attendance worked in multiple sectors including academia, industry, government, and patent law. One of the key themes that emerged in all their talks was that no career path was a straight line. That is all experienced some form of adversity or made decisions to explore other parts of the Pharmacology world and beyond. The students in the audience were further encouraged to enjoy and take advantage of the expertise and training available to them. Dr. Anwar Dunbar who worked under Dr. Yoichi Osawa for his doctoral training, noted in his talk that science is a culture, a craft, and a way of being which is unique and not well understood by other segments of society. Dr. Dunbar's thesis project involved the inactivation and cellular degradation of Neuronal Nitric Oxide Synthase.
The department endeavors to provide the best science training for its students. While academia is the classic career path following Pharmacology doctoral training, it attempts to expose them to all the career options. To learn more about the University of Michigan Department of Pharmacology, its stellar faculty, students and research, visit the department online at: https://medicine.umich.edu/dept/pharmacology .
Essays on the Science of Drugs and More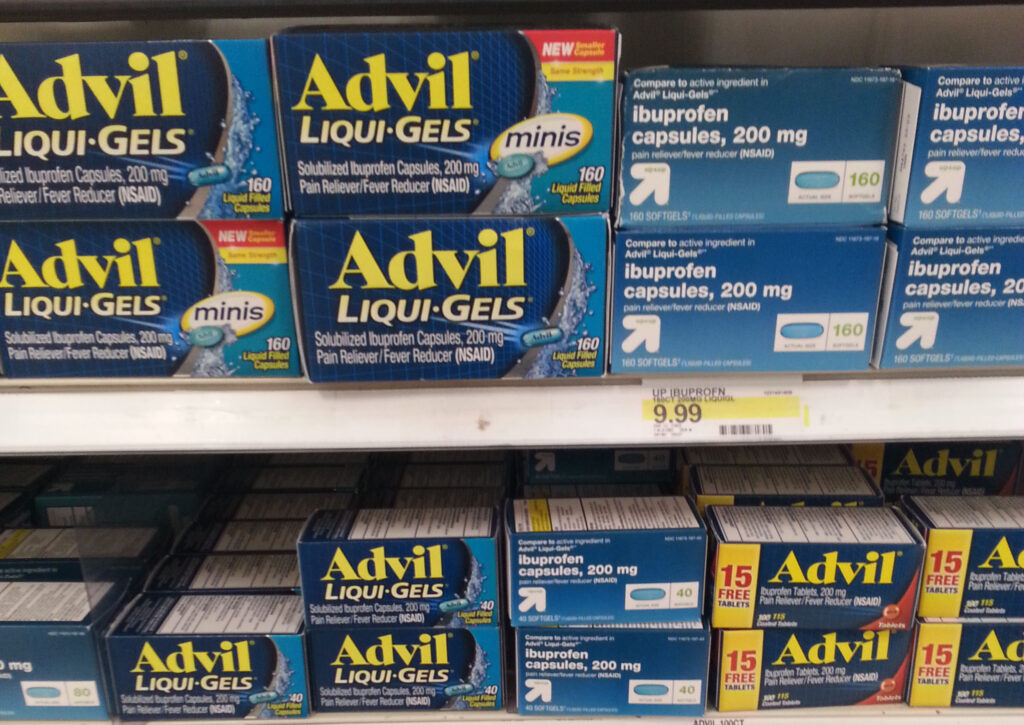 Pharmacology is the science of drugs, specifically how they modulate biological processes to treat disease and sickness. If you want to learn more about this exciting science, there is an essay discussing Pharmacology and its many aspects right here on this platform. There are similar essays on ADME/Drug Metabolism, Toxicology and Inhalation Toxicology. There are also essays describing the world of Basic Research, and the Transferable Skills learned from science training. Finally, there is a personal story regarding the challenges surrounding doctoral training as a minority.
The Big Words LLC Newsletter
Thank you for reading this piece on the Pharmacology in Color Symposium hosted by the Department of Pharmacology at the University of Michigan. There are several other science-related essays here on my blog with more on the way. As a writer, I have started a monthly newsletter for my writing and video content creation company, The Big Words LLC. In it, I plan to share inspirational words, pieces from my writer's blog and this blog, and select videos from my four YouTube channels. One of those channels is a science and technology channel. It is entitled, Big Discussions76 Science and Technology. Finally, I will share updates for my book project entitled, The Engineers: A Western New York Basketball Story. Click this link and register using the sign-up button at the bottom of the announcement. If there is an issue with the sign-up form, you can email me at bwllcnl@gmail.com. Best regards.