Three focuses of my blog are Money/Financial Literacy, Business/Entrepreneurship and Health/Wellness. Like all business sectors, the health industry has its own caveats and considerations in terms of being successful in it. The following contributed post is entitled, 4 Business Ideas For The Health Industry: What You Need To Know.
* * *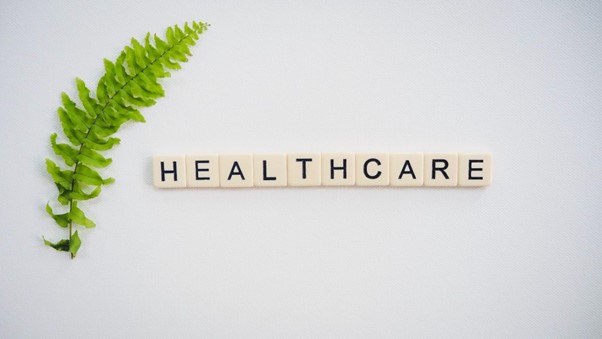 New business ideas are popping up all the time. In fact, there are so many that it's hard to keep track of them all – and that's a good thing! With that being said, the healthcare industry is one of the best places to start if you're looking for a profitable business opportunity. Read on to discover some great ways to get started in the healthcare industry.
Fitness Apps
If you are interested in the fitness industry, this might be a great starting point when choosing your new business idea. Fitness apps are an increasingly popular way of keeping track of your exercise. There are many different types of apps, each offering various kinds of services. For example, some apps will allow you to create your own workout routines, while others will let you find gyms and fitness centers near you.
Supplements
If you're in the health industry and want to sell supplements, you might want to look at your location. Some supplements are only allowed to be sold in certain places. For example, supplements that promise to cure or treat diseases like diabetes or depression are often regulated by the FDA and are only allowed to be sold by licensed medical professionals. If you live in a place where supplements are regulated, you'll want to ensure that you follow the laws and sell the right products. One type of supplement you might want to consider selling is vitamin gummies. The gummies industry is becoming increasingly popular, so choosing this style of supplement can help you get a foot in the door. A gummy depositor can help you create the correct type of gummies for your business venture in higher quantities.
Dental Care Services
Dental care is one of the best industries to consider if you want to start a new business.
Everyone needs a good dentist and if you can offer supplemental services or partner with other healthcare centers, you can offer a greater value proposition to patients. In the US, the dental care industry is worth nearly $110 billion so there are plenty of options to make a successful career in this industry. Be it by providing dental care services directly, managing dental care centers, or even working with suppliers for new service ideas and innovation.
Medical Equipment and Supplies
If you're already in the healthcare industry, you might want to consider selling medical equipment and supplies. This is a very profitable business, especially if you specialize in something like wheelchairs or mobility aids. Medical equipment and supplies can be sold online and through physical storefronts. If you decide to open a physical store, you'll want to make sure that it's accessible to those who need your services and can meet their needs and get them the right products. Alternatively, you can market your products directly to healthcare institutions if you prefer a B2B business over a B2C model.
Conclusion
The health industry is one of the best places to start when choosing your new business idea. However, there are many different types of businesses to consider within the health industry. Depending on which kind of business you choose, you'll want to ensure that it's regulated in your area so that you're following the law and that customers can purchase your product. When choosing your new business idea, make sure that you take all of these factors into consideration to ensure that you find a profitable business!