Two focuses of my blog are Career Discussions and Health/Wellness. Our careers and jobs can cause a tremendous amount of anxiety and stress depending on the job and depending on the circumstance. It's thus critical to understand how to unplug and balance our lives in a healthy way. The following contributed post is entitled, 4 Hobbies To Consider To Reduce Stress And Anxiety Caused By The Workplace.
* * *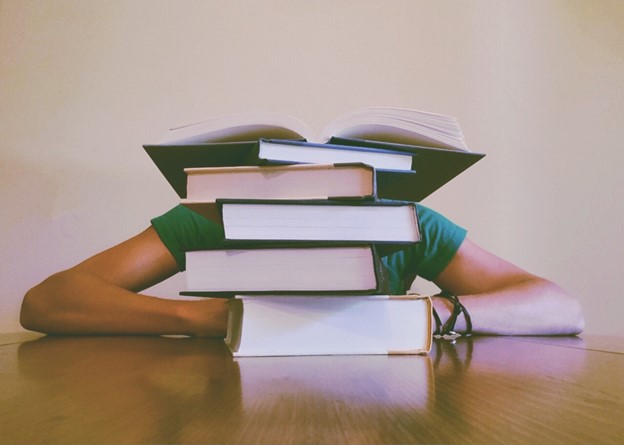 You're not alone if you're feeling stressed and anxious because of your job. Work-related stress is a very common problem, but there are things you can do to reduce it. One way to ease the tension is by engaging in hobbies that relax and calm you. Here are four hobbies to consider.
Yoga
Yoga is an ancient practice with a long history of promoting physical and mental well-being. Though its origins are unclear, yoga is thought to have first developed in India over 5,000 years ago. Since then, it has spread throughout the world, becoming one of the most popular forms of exercise. While there are many different types of yoga, all styles share a common goal: to bring the body and mind into a state of harmony. Through a combination of breath control, postures, and meditation, yoga helps to improve strength and flexibility while promoting relaxation and mindfulness. Yoga has also offered numerous health benefits in recent years, including improved sleep quality, reduced stress levels, and better heart health. So whether you're looking to improve your physical fitness or simply seeking a way to de-stress, yoga is an excellent choice.
Painting
Painting is often seen as a hobby but can also be a form of therapy. The act of painting can help to reduce stress and anxiety, and it can also be used to express emotions. For many people, painting is a way to connect with their creative side. It can also be a way to relax and unwind after a long day. The process can be therapeutic and enjoyable, whether you're painting a landscape or a portrait. And best of all, anyone can do it, just be sure to invest in the right tools like canvasses and a pochade box! So next time you feel stressed or down, consider picking up a paintbrush and letting your creativity flow.
Gardening
According to a study published in the journal horttechnology, gardening has several benefits. These include reducing stress, improving mood, and providing opportunities for social interaction. In addition, gardening can help improve physical health, thanks to moderate physical activity. For example, gardening has been shown to improve strength and flexibility and can also help reduce the risk of falls. Furthermore, gardening can also boost cognitive function and reduce the risk of dementia. So whether you're looking to reduce stress or improve your overall health, consider picking up a trowel and giving gardening a try.
Playing a Musical Instrument
Many people enjoy playing a musical instrument as a hobby. There are a wide variety of instruments to choose from, and each has its unique capabilities. For example, guitars can be played solo or in a band setting, and their mellow sound is perfect for accompanying vocals. Conversely, Piano is often used as the main melody in a piece of music. In addition to being enjoyable, playing a musical instrument can also have several other benefits. Studies have shown that people who play an instrument tend to have better memory and multitasking skills than those who don't. Playing an instrument can also relieve stress and help to improve one's coordination. Whether you're looking for a new hobby or want to try something different, playing a musical instrument is a great option.
While the specific activities that have been shown to improve cognitive function may differ from person to person, engaging in any activity that is enjoyable and mentally stimulating is likely to offer some benefits. So, get up and move- your brain will thank you for it!