Three focuses of my blog are Financial Literacy/Money, Business/Entrepreneurship and Workplace Discussions. One of the keys to running your business is having a proper office/workspace. The following contributed post is entitled, Setting Up Your New Office To The Right Standard.
* * *
Are you setting up a new office for your company? Your office can be a critical part of your business brand and identity. It can also impact key metrics including levels of productivity and output. That's why you need to make sure that your business office is set up to the right standard. Here are some of the key options we recommend that you explore.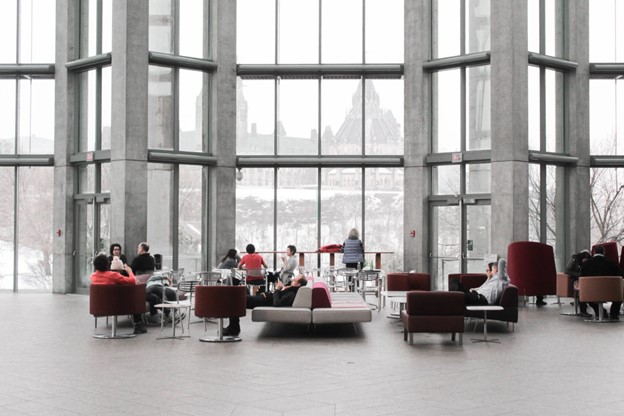 Network Connections
First, you need to make sure that you are thinking about network connections. These days, companies are always going to require a high level of connectivity and fast connections. A slow connection speed will always damage your business in the short term and leave you struggling behind competitors. When you buy an office property you should make sure that it does have fiber optic connections or the potential for this to be set up. This won't always be the case for remote office locations.
You might also want to think about whether you have speeds that will support a cloud solution. Cloud servers are useful for a number of reasons. For instance, they can guarantee that your business meets the right security standards.
Electrical Systems
Next, you should think about the electric systems and set up for your office property. Electrical systems must be set up the right way otherwise you could end up with downtime in your business model. Issues with downtime can cost businesses thousands for every minute that key systems are not operational. That's why you should use the support of an expert company like Russo Electrical to set up the systems that you need. They will guarantee that everything is installed to the right standards and guarantee a setup you can depend on.
Ergonomic Design
When it comes to your office layout and equipment, you always want to be thinking about yourself and your employees. It is essential you give your workers the right equipment to use. This equipment should be comfortable, seeing as though they may be sat down for long periods of the day. Take a look at the best ergonomic desks and spend your budget wisely. The benefits to using ergonomic furniture is that they encourage users to take the proper posture. This results in fewer injuries such as RSI or back pain.
Style Choices
Finally, you need to make sure that you are thinking about different style choices in your business. How you decorate your business will say a lot about you. Think about colour psychology when you are decorating your business setting. The last thing you want is to affect your employees when they come into work. Avoid bright, garish colours or ones that incite certain feelings. Red is a huge one to avoid as this signifies anger. Instead, choose calming, neutral colours such as light greens and blues.
We hope this helps you understand some of the key choices that you should think about when you are setting up your office. In doing so, you can guarantee that it's a powerful asset for your company in the long term.