Two key focuses of my blog are Career Discussions and General Education. Once we start our careers, there are often changes which involve career moves. Some take a degree of planning. The following contributed post is entitled, 4 Ways To Prepare Yourself For A Big Career Move.
* * *
Making a big career move can be both exhilarating and terrifying at the same time. It's a chance to start fresh, learn new things, and grow your skill set, but it can also be daunting, especially if you're unsure where to start. So here, we'll outline the top four ways to prepare yourself for a successful career move.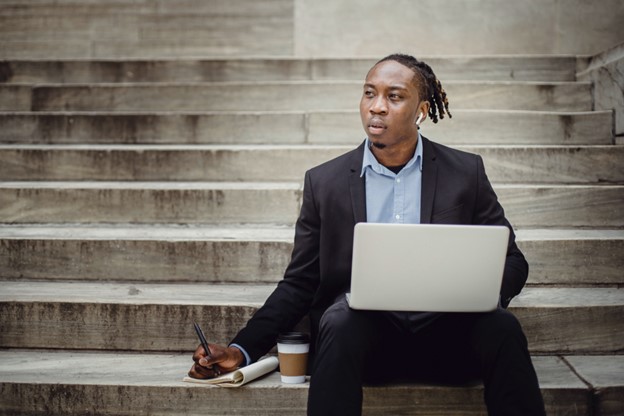 Via Pexels
1. Do Your Research
Learning about your new company, role, and industry is essential for a successful transition. First, take the time to read up on your company's history, mission, and values. Next, familiarize yourself with the ins and outs of your new role, and understand the challenges and opportunities that come with it. And finally, get to know the industry you'll be working in. What are the latest trends? Who are the major players? By doing your research, you'll not only make a great impression on your first day, but you'll also be able to hit the ground running and contribute from day one.
2. Decide Where You're Headed
One of the biggest questions you need to answer before making a big career move is where do you see yourself in five years? If you're planning on moving up the corporate ladder, then you'll want to ensure the company you're applying to has room for upward mobility. On the other hand, if you're looking for a complete change of pace, you'll need to ensure the new position is a good fit for your long-term goals.
3. Prepare Yourself Mentally
Whether you're moving to a new city or a new country, it's important to mentally prepare yourself for the big move. One way to do this is by listening to podcasts about people who have made similar moves. There are many great podcasts, like Leigh Morgan, out there that can help you learn more about climbing the career ladder and how to succeed on your way up. Another way to mentally prepare yourself is by setting realistic expectations. You can't expect to reach the top in one year if you're just starting in a new industry. It takes time to build a good reputation and make a name for yourself. So be patient, and be willing to put in the hard work required to get there.
4. Develop A Support Network
One of the best ways to prepare for a big career move is to develop a supportive network. This can include family, friends, colleagues, and even professional mentors. Having people you can rely on for advice and support can make all the difference when facing a major life change. If you don't have a strong support network in place, now is the time to start building one. Reach out to people you trust and ask for advice. Attend networking events and build relationships with professionals in your field. The more people you have in your corner, the better prepared you'll be for whatever comes your way.
In conclusion, making a big career move can be a great way to further your professional development and reach your long-term goals. By following these tips, you can set yourself up for success and make the transition as smooth as possible.