Two focuses of my blog are Career Discussions and General Education. Once you've started your career, at some point you'll like ponder how to continue to move forward in it. This is especially true if and when it stalls. The following contributed post is entitled, 3 Reasons Why Your Career May Be Stalling.
* * *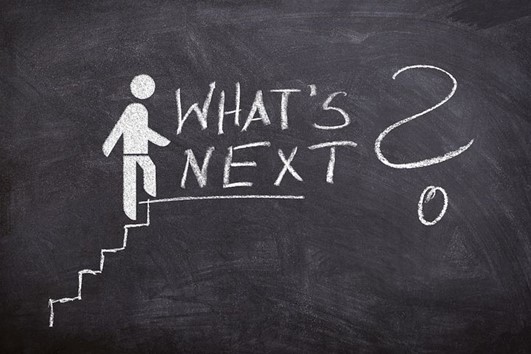 According to some reports, 50% of Brits are expecting to change their professions, while others seek answers to explain the slowdown in their careers. Indeed, the reasons are many, but few people take a moment to find out why. Sometimes, it is a professional burnout, and other times, it may be due to a general lack of interest in what used to excite you. Below is a discussion of these and other possible reasons for stalling careers.
1. You're engaged in the wrong job
The first question to ask yourself is why you're currently working in a particular role. Did you apply for the job simply because you needed to make a living? Or did you get engaged in the role because you felt you had something to offer? If your answer is close to the first question, that may be the reason your career is stalling. You probably got the job because it filled an immediate need and would pay the bills.
When this happens, the possibility of growing indifferent to the role and your current career may be greatly increased. If financial motivation is the only reason you got into the job, you could experience a stall in your career. The general lack of interest becomes the fuel that drags your career to the ground. Experts advise that there should always be a potent personal reason apart from money when choosing a career.
2. You stopped committing time to personal development
When was the last time you enrolled in a professional development course? Do you still find a reason to study more about your field? There are new demands for careers, and without continuous development, you may find yourself lagging. Even worse, your career may grind to a halt because you don't seem to know the latest trends in your field. For example, the IT world continues to evolve rapidly due to technological advancements. If you fail to learn new trends, you may not be useful in the role in a few years. What happens subsequently is a stall in your IT career. Indeed, this can happen in any professional field. And it is up to you to find solutions. Career advancement doesn't happen just by showing up for work. Your actions and inactions play significant roles in your success.
3. A slowdown in the industry you're in
Due to technological advancements, some 'professions' have become obsolete since human resources are no longer needed. For example, lift operators no longer exist since anyone can operate one these days. More recently, the pandemic caused industries worldwide to drastically slow down. Many organisations let go of millions of employees worldwide, and some careers recorded a tremendous slowdown.
Admittedly, an industry slowdown may not be your fault, but when it happens, it would be advisable to be proactive. For example, during the pandemic, healthcare-related workers were in high demand, and you could easily take a health and social care course to join the field. Therefore, you have the choice to move on to the next industry or find ways to be relevant in your current role.