Three focuses of my blog are Financial Literacy/Money, Business/Entrepreneurship and Technology. If you have an online store, you stand to generate a lot of profit. If you have one or are going to have one, there are several must haves. The following contributed post is entitled, 4 Must-Haves For Your Online Store.
* * *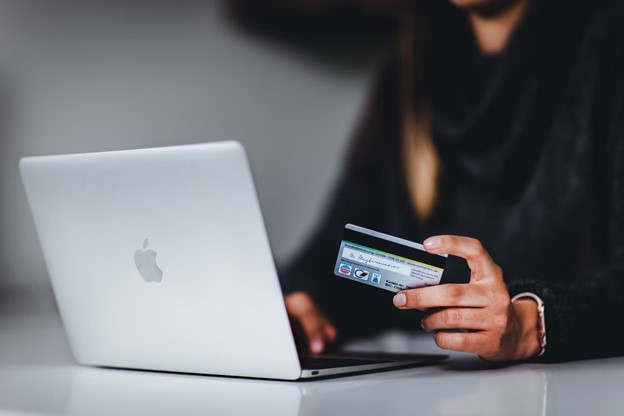 https://unsplash.com/photos/gf8e6XvG_3E
If you have a product or service you want to sell, the most effective way to achieve this is by opening an online store. There are multiple platforms for you to launch your online store, including Shopify and Squarespace, while tech experts can even build one from scratch. However, it isn't enough to launch a store. If you want to draw customers, you need to consider these four must-have features.
Easy Navigation
There are few easier ways to lose customers than by failing to design your website in a way that's easy to navigate. Online stores should be convenient. They should eliminate the hassle of pouring through racks and shelves for the perfect product. Customers should be able to find what they want with a click of a button or a simple search.
So, a logical sitemap with each page linked to specific keywords will make their life easier. This will reduce frustration and ensure they get to the checkout with everything they need.
Secure Payments Options
Although consumers have accepted that online payments are not dangerous or put their information at risk, they still need assurances that your online store will protect their data and sensitive payment info.
This is arguably the most crucial element of your online store. Any evidence that the delicate information is unsafe will cause you to lose sales as customers search for companies they can trust. Using the best magento extensions ensures you can protect payment information, allowing your customers to browse and purchase with peace of mind.
Image Optimization
It feels like everyone has an online store, so even if you've targeted a specific niche, you still need to compete with other businesses that offer similar products. The best way to compete is by ensuring your SEO factors lineup correctly to boost your ranking on Google and other resources.
If you're selling a product, you need to include pictures so customers know what they are buying. Taking professional product photos improves the chances of a sale while including alt text with the image upload helps search engines to improve your ranking.
Blog Posts
Running a business is not just about what you sell, but also the relationship between you and your customers. However, online stores lack the personal connection that the traditional mom-and-pop stores offered. So, you need to find a way to connect with customers through the screen.
Your social media pages can help, but most businesses use this for marketing and promoting new products. By starting a blog, you can share your thoughts and feelings with customers and encourage them to get to know you. Use your blog to comment on your industry or discuss your journey as an entrepreneur. By giving customers a peek behind the curtain, you can build a rapport with them and increase your sales.
Happy Customers
Selling a product or service can generate extra income or even give you the chance to launch a full-time business. You mustn't fall afoul of the common mistakes rookie entrepreneurs make. By ensuring your site has these four essentials, you can look forward to a successful selling experience and guarantee a satisfying buying experience for your customers.