Three focuses of my blog are Health/Wellness, Career Discussions and General Education. For some people, being a professional may provide all the meaning needed in one's life. In other instances, some people need other activities to provide balance and meaning in life. The following contributed post is entitled, 5 Benefits Of Having A Hobby As A Professional.
* * *
Hobbies are regular activities usually done for enjoyment during your free time. Hobbies include playing sports, collecting themed items and objects, or engaging in creative and artistic activities like reading, among other things. The best way to pursue a new hobby is to try something you've never done before. The world is full of great activities to explore and adopt as our own. There are many reasons why we should all have at least one hobby, but here are the main benefits: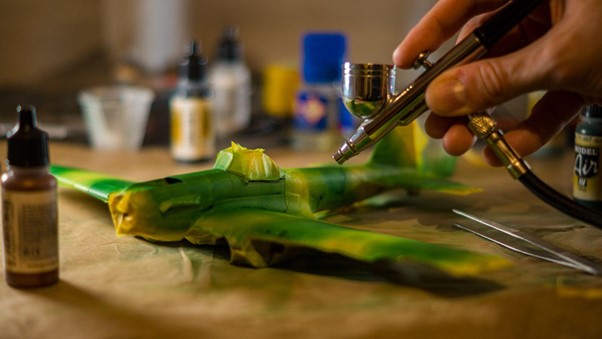 5 Benefits Of Having A Hobby As A Professional
Taking Time For Yourself
Hobbies force you to take a break from everyday stress and spend time on yourself. Sometimes you have to take a break from stress long enough to disrupt your body's stress response cycle before returning to action. If you need a short break, you can hike, ride a bike, watch a movie, or have a 5-minute meditation session. The more you focus on your hobbies, the more satisfaction and sense of achievement you will get.
Better Physical Health
Physical hobbies are a great way to stay in shape. Hobbies such as gardening, dancing, yoga, and sports can help us stay active without going to the gym. Getting started is not as difficult as one might think. For example, all you need to play soccer is a ball, some comfortable shoes, and custom gk gloves. And for yoga, you only really need a yoga mat.
Increased Social Interaction
Hobbies can improve your social life. Whether you're in a club or playing in a league, hobbies are a great way to meet and approach people who have the same interests as you. The older you get, the harder it can get to make new friends who share your interests, but fortunately, the hobbies are something you can regularly enjoy with others.
Creativity
Creativity can allow you to view and solve problems more openly and with innovation. Some hobbies can inspire us to tap into our creative side. Engaging in a creative hobby will help you train your brain to think more creatively in other areas of your life. This can be helpful and extremely enjoyable for someone who doesn't have a creative outlet at their work.
Hobbies Make You More Interesting
A hobby will give you something to talk about and something you can share about yourself with other people, other than what you do for a living. It will provide you with 'layers' because there are now more aspects to what you do every day. They also help strengthen your self-identity because you might see yourself as an artist, photographer, or an actor.
There You Have It
While the benefits of every hobby will differ depending on what you choose to devote your time to and how much passion you put into it, one thing is for sure, having a hobby has several benefits that will help you in the short and long term. Finding something that makes you light up outside of work can seem like a massive task in itself, but it will be worth it to find something that makes you feel creatively and independently fulfilled!