Two focuses of my blog are Business/Entrepreneurship and Health/Wellness. While running a successful business can be very lucrative and rewarding, it can also adversely tax your health. The following contributed post is entitled, 4 Tips To Look After Your Health When Running A Business.
* * *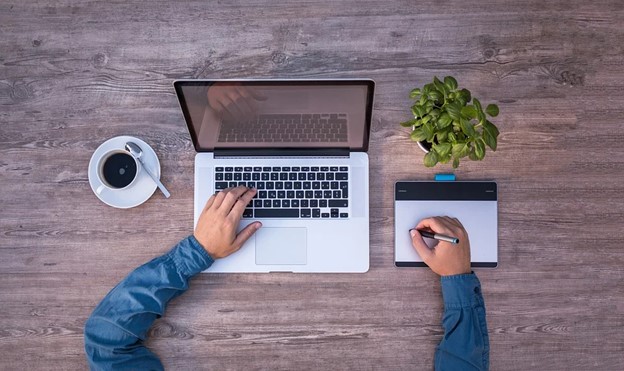 Running your own business can really take it out of you. It becomes your whole life and you are constantly thinking about what you can do to grow your company and make more money. Even though your staff might clock out at 5pm, you don;t have the luxury, and you probably find yourself sending emails and drafting sales pitches well into the evening.
There's nothing wrong with following your passion and devoting yourself to it, but when it starts to affect your physical and mental health you know there's a problem. As a business owner, you don't have a whole lot of free time and for that reason it is incredibly easy to let things like self-care, exercise, and healthy eating fall by the wayside.
But good health and entrepreneurship are not mutually exclusive, and as long as you are motivated and employ the right strategies, you can boost your wellbeing and heighten your ability to run your business at the same time. After all, you will be much more successful if you are fit in body and mind.
To help you along your fitness journey, here are four tips to look after your health when running a business.
Schedule it in
Most people who exercise casually tend to fit in their workouts whenever they have some down time. But as a high-powered executive, this won't work. If you're constantly waiting for free time it will never happen. You have to schedule it in the same way you would an important meeting. Putting a 5k run or a gym session in your diary makes you more likely to commit to it, and will give you some much needed consistency in your healthy lifestyle.
Cook for yourself
Cooking is another activity that is often seen as time-consuming and laborious, but it doesn't have to be. If you're always eating out at restaurants and ordering in food to save time, not only are you spending way too much money but you're most likely eating unhealthily. There are plenty of quick, easy and nutritious meals you can prepare at home that don't take any time at all to prepare.
Reduce your caffeine intake
When you're in the office early or working late into the night, sometimes a cup of coffee is the only way to stay alert and productive. But too much caffeine is terrible for your health. It can raise your stress and anxiety levels, as well as impacting your sleep and digestive system. It also stains your mouth, so you might end up needing to invest in some teeth whitening kits. If you need a hot drink to liven you up, try switching to decaf coffee or herbal teas.
Enjoy some downtime
If all you're doing is working, you risk overdoing it and succumbing to burnout. Too much work and too little relaxation will make you stressed, anxious, and irritable. We all need downtime to compose ourselves and rest our brains. Try to schedule some time off each week, in which to spend time with your loved ones, go for a walk, or do something else you enjoy. You will feel much happier and more productive when you return to work.