Two focuses of my blog are Athletics/Sports and Health/Wellness. Getting and staying fit doesn't always have to be arduous and grueling. There are ways to have fun while staying fit. The following contributed post is entitled, Yes, It Is Possible To Stay Fit While Having Fun!
* * *
That's the fantasy isn't it? Being able to exercise while having fun. Fortunately, it is now easy to maintain or improve your fitness while engaging in activities that you find enjoyable, making it easy to forget that you are even exercising. This post will provide some instances of how you can accomplish this as well, so that even though you dislike exercising, you can get back in shape.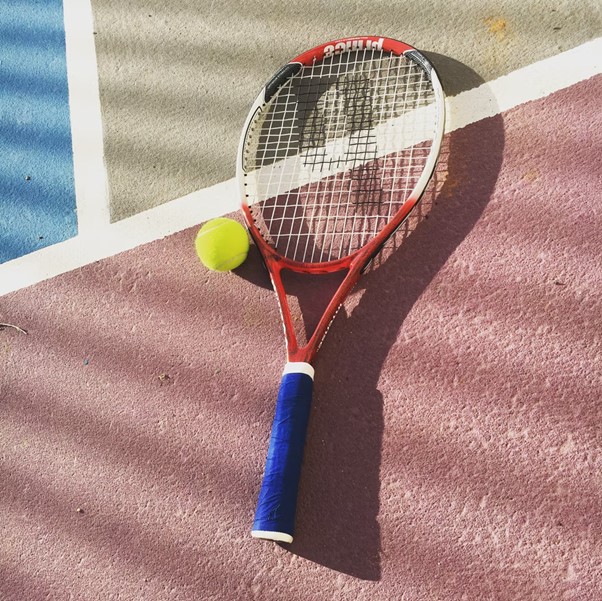 https://unsplash.com/photos/uZmr0wwfHNA
Sports
Do you enjoy a certain sport? You should look around your neighbourhood for local teams and groups that you could join so that you can start getting back into shape again. As an example, if you enjoy football, joining a team and participating on a regular basis will quickly improve your physical fitness. Here are some additional examples of sports teams that you might be interested in participating in:
● Rugby
● Soccer
● Tennis
● Golf
● Basketball
● Netball
● Cheerleading
● Dancing
● Swimming
● Badminton
● Dodgeball
These will get your heart rate up without you even noticing. Most of them are also full-body exercises, which means that no part of your body will be left out of the action. However, if you have existing injuries, full body workouts can be difficult. For example, if you've injured your shoulder in the past, make sure you get physical therapy for your rotator cuff before taking part in sports that will require use of your shoulder. While gentle exercise can help, it's best to seek advice from a professional.
Augmented Climbing Wall
This is a relatively new exercise choice on the fitness landscape. You've heard of wall climbing? They're essentially rock climbing walls which enable you to get a taste of the thrill of rock climbing at a much safer level. Now, though, you can have this entire experience while also benefiting from augmentation technology. Explore the possibilities of your local augmented climbing wall builder and discover how much fun you can have. There are activities you may play while climbing, such as hitting particular objects with your hands and feet, which extends your workout while you're having fun.
As a result, climbing walls is a terrific way to increase strength from every perspective. The muscles in your arms, legs, and core get a good workout, and you can gradually improve your endurance by pushing yourself to go faster each time.
Games
There are games that, like sports, can get your heart pumping. Consider taking a day trip to a nearby park with your family to play some games on the fields. Taking a frisbee and a soccer ball, for example, out to a huge field where you can spread out and push yourselves to not only catch the frisbee, but also be first to reach the soccer ball. This way, you're working out your body and mind to the fullest.
The possibilities are endless when it comes to creating games, and it's simple to develop them so that the entire family can stay in shape together. Your fitness levels will increase considerably if you challenge each other to simple games.
As you can see, staying active and having fun go hand in hand. Consider joining hobbies and sports clubs in your community. Have fun working on your fitness!