Two focuses of my blog are Organizational/Management Discussions and Workplace Discussions. When you're running a workplace, one of the things you'll need to do is to ensure your workplace's safety. The following contributed post is entitled, The Importance Of Adequate Safety At Work.
* * *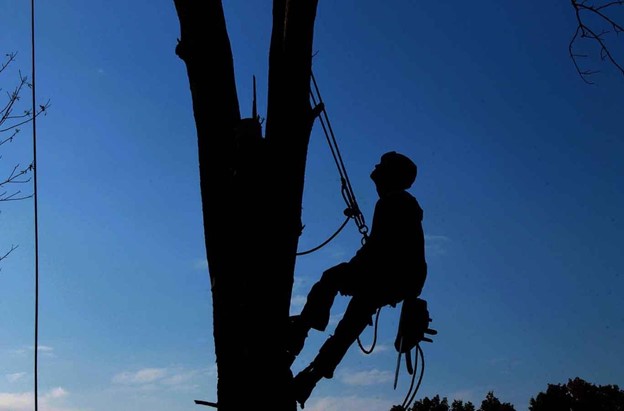 Image Courtesy of Pixabay
Slips, trips, and falls happen in the workplace all the time. Many are complete accidents and are quickly resolved. Yet, a few remain that occur due to a failure to meet safety requirements or complete negligence. Therefore, and owing to the fact, there are many dangerous jobs out there, such as construction, hazardous waste removal, and law enforcement, the importance of adequate safety at work should be a company-wide policy of guaranteed employee protection.
Employees are Everything
As a business owner or manager, you should know that your employees are an essential tool in your business arsenal. Many will assume it is profit that drives a successful company, yet there is no profit to be made without adequate staff. For example, dangerous jobs such as roofing and high-rise cleaning require specialist devices like Shine On Anchors. Suppose your team didn't safely carry out such a risky job. The risk of death or severe injury is extremely high and will land you in legal trouble, losing employee trust.
Trust is Earned
The trust of employees, partners, and shareholders relies on your ability to carry your company's duties effectively. You earn this trust in various ways, such as providing safety equipment to staff, supplying partners with contractual obligations, and making a profit for shareholders. Employees' confidence is paramount since losing faith in your ability to protect them will undoubtedly lead to a mass evacuation. Staff will be absent, call in sick or leave for another company. These actions will cost dearly both in terms of finances and public perception.
Lability Starts and Ends with the Employer
The safety of your employees begins and ends with you. Of course, there is no guarantee that misuse of equipment will not happen. Yet, that is why you employ supervisors and should make efforts to train staff on the correct usage of dangerous equipment adequately. Safety issues aside, 40% of inadequately trained staff leave a post within a year of starting. During this time, you are liable for any injuries that should befall an employee. This will incur high costs, as will employee exodus when the price of recruiting and hiring is factored in.
Your Business Will Suffer
Your insurer covers liability costs should something happen. Still, your premiums are likely to increase, and you will lose money as you aim to replace an employee. However, the damage to your business is expected to be more than purely financial. As a result of an unfortunate event, the public perception of your company will be severely impacted. Therefore you may lose clients and partners, shareholders may cash out, and stock prices will likely plummet.
Criminality is the End Result
You can typically avoid harsh personal penalties for breaking most rules relating to business. But gross negligence and disregard for safety are not part of them. In the unfortunate event that one of your employees is injured or fatally wounded, a full investigation will take place. During the course of the study, every aspect of the event will be scrutinized. And this means looking at past events and practices as well. It might be the case that an injury is an isolated event and an unfortunate tragedy. Yet if a pattern of safety problems emerges, you will be criminally charged.