Three focuses of my blog are Financial Literacy/Money, Business/Entrepreneurship and Technology. In today's digital world, there lots and lots of tools which to make money. The following contributed post is entitled, Realistic Ways To Make Money Online Right Now.
* * *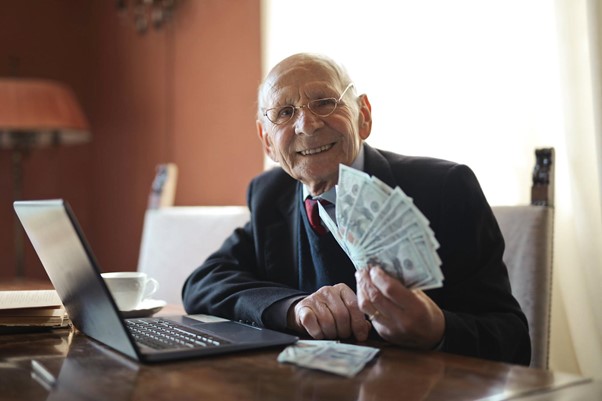 The internet has revolutionized the way we live, including how we work and generate revenue. From remote working to side hustles, there are a variety of ways that you can make money online. However, it's important to know which opportunities are the most lucrative and which offer the fastest returns. To get started, take a look at these four realistic ways to make money online now:
Become an Affiliate Marketer
Using your online presence to promote products, services or brands can be an easy way to make money online. Depending on your reach, businesses will be keen to work with you so that they can fast-track their access to their target audience. In return, you'll receive a flat fee for advertising and/or a commission for sales that take place via the links you post.
Of course, you do need to have a significant online audience to make affiliate marketing work for you. If you have a blog, vlog, or your own site, this can be a lucrative and speedy way to generate revenue online.
Build a Community
Launching your own online community gives you access to a variety of monetization options. With a dedicated platform from Disciple Media, for example, you can implement membership subscriptions, release exclusive paid-for content, attract sponsorship, and much more. In addition to this, creating a thriving online community enables you to build a network around something you're particularly interested in. Whether it's fitness, music, business, or anything else, sharing your interests and expertise ensures that the process is enjoyable as well as profitable.
Start an eCommerce Store
Selling goods online can be a viable side hustle or even a startup business. With access to existing online marketplaces, you can maximize your reach instantly and sell globally. What's more – drop shipping means that you won't even need to warehouse goods or implement inventory management processes. Instead, you'll act as a 'middleman' and forward orders to existing fulfillment centers as soon as your customers make a purchase.
Create an Online Course
The online learning revolution is already upon us, and you can start generating revenue from it by creating your own online courses. Using your professional skills or hobbies and interests as the basis for your courses, you can attract students and learners from all over the world. Many course providers have templates available, so creating content can be easier than you think. Furthermore, the option to release eBooks and subsequent top-up courses means you can create a long-term revenue stream.
Can You Make Money Online?
Absolutely, providing you use the right tools and techniques. The internet is a fantastic place to earn money and there are numerous ways you can generate revenue online if you are truly serious about doing so.
However, the marketplace is competitive, so you'll need to be proactive about finding the right methodologies and monetization techniques if you want to be successful. With a little research and the right platforms, you'll kick-start your online career and maximize your success from the outset.