Two focuses of my blog are Home/Living and Home/Property Discussions. When you purchase a home and own it for some time, a key consideration is reselling it depending on you individual life and trajectory. The following contributed post is entitled, Smart Home Renovation Ideas To Increase Your Home Resale Value.
* * *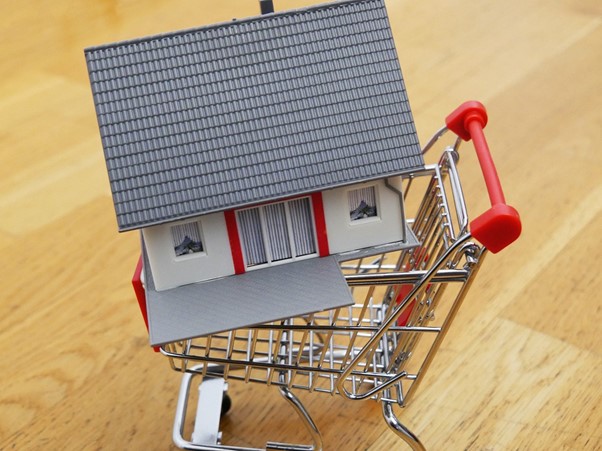 What if you could boost your home resale value by 5%? While this seems small, that is approximately $16,000 on the average $374,000 US home. Statistics have shown that about 69% of US households have at least one smart home device, while 12% have more. Smart technology is now a mainstay, and incorporating it in your home renovation will significantly increase its resale value. Fortunately, there are many other upgrades you can increase your home's resale value while adding functionality. Here are a few strategic home upgrades you should consider to achieve this.
1. Revamp your kitchen
The kitchen is one of the important places in your home and can use an upgrade. Enhancing your kitchen with a modern look will improve its value significantly. You may want to consider ditching a dull color for a more neutral one, for example, white, to attract more potential buyers. Additionally, you should go for suitable materials if you intend to replace them rather than a simple restore. Using suitable material can increase your home value by almost 20%. Other upgrades such as granite countertops can increase your home value significantly, yet they quickly build up your home renovation cost. You may have to complete a cost vs. ROI analysis before making a decision.
2. Go for a bathroom upgrade
Like the kitchen, an outdated bathroom can affect the overall value of your home. Refurbish your cabinets and avoid passé colors and wallpapers. Your bathroom can include eco-friendly toilet installation. However, take note that not every feature requires replacement or change. For new build construction projects, ensure to include items that add personality and uniqueness to your home, like modern bathroom doors. You can likewise maintain swan handles and crystal beaded tiles.
3. Secure your entryways
The various entryways into your home are a vital aspect that affects the value of your home. Understandably, a house with weak entryway security would have less value than one with sufficient and robust security. Therefore, you should consider functional and adequate security measures. For example, you can install a video doorbell to monitor and record activity around your entryways or an alarm system to alert you of intruders. These smart technologies keep you connected to your home even when away, adding functionality to your home.
4. Add some energy-efficient fixtures
Nothing turns away a potential buyer than old energy-consuming devices. For example, although air conditioning is excellent, it may increase your energy bills. Therefore, installing a ceiling fan allows the potential buyer to select a more energy-efficient choice, which increases your home value. You can consider installing energy-efficient products like a smart thermostat, energy monitors, and renewable energy sources such as solar panels. Energy-efficient fixtures aren't only great for reducing your energy bills and improving your impact on climate change, improving your indoor condition and energy consumers' price risks.
Implementing these home renovation ideas will fetch you a reasonable price for your home in today's market.