Two focuses of my blog are Financial Literacy/Money and Business/Entrepreneurship. Our world has now become global in terms of economics to the point where business is no longer restricted to your own shores. It is now possible to extend you business activities overseas. The following contributed post is entitled, Taking Your Business International.
* * *
When you first start a business, you're probably focused on engaging with your target market within your town, region, or country. As you get off the ground, however, there's nothing stopping you from taking your business international. With the potential to generate more income and expand swiftly, an international growth plan could be your route to commercial success.
Of course, there are lots of elements and potential issues to consider before you can begin selling or providing services internationally. To simplify the process, take a look at these top tips for taking your enterprise international:
Do your research
Turning a local or national company into a global business requires a considerable amount of research. In fact, you might spend months or even years researching different markets and plotting potential growth plans. However, major business decisions should never be made on a whim. By investing your time into research, you can determine whether an international growth plan is right for your business and, if so, how you can reduce operational costs and maximize your return on your investment.
Understand trade regulations
Selling in another jurisdiction from the one you reside means you will likely be subject to new trading regulations and legislation. Even if you're dispatching goods from your hometown, you'll need to ensure that they meet certain legal criteria, for example. In addition to this, you'll need to know whether you are likely to incur additional tax liabilities as an international trader. As this can depend on the size of your enterprise, it can be well worth getting professional advice in order to determine what the true financial impact on your company would be.
Identify growing markets
Deciding to trade internationally doesn't necessarily mean making your products or services available worldwide. Instead, you might want to identify the most profitable markets and focus on expanding your business into these areas. You can access more info about citizenship and migration in Australia here, for example. This type of information gives you the quantitative information you need to determine whether a potential market is the right one for your business. By analyzing and assessing different markets around the world, you can determine which is going to be the most profitable for your firm.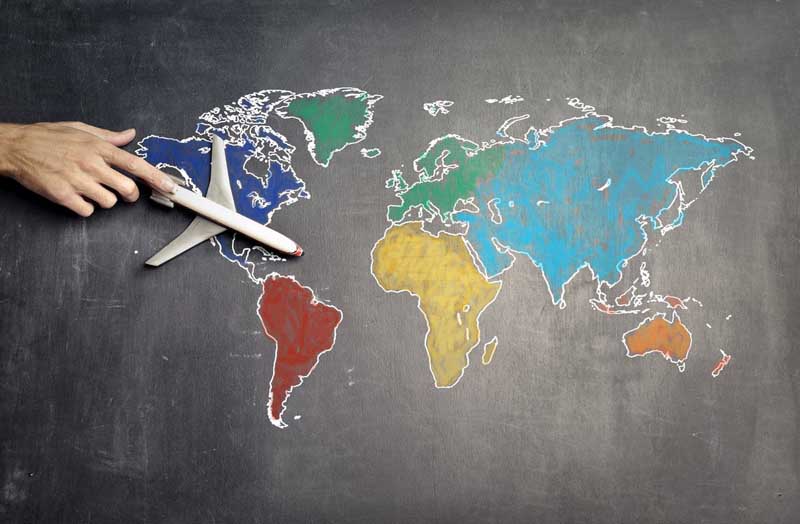 Consider logistics
If you manufacture goods, you'll need to find out whether it will be more cost-effective to produce and ship goods internationally or to set up a factory in a new jurisdiction. Similarly, if you're a reseller, you'll need to determine whether the cost of logistics would outweigh your potential profits.
Shipping goods and paying export and import taxes can significantly increase your costs, which may need to be passed on to customers in the form of a price increase. If so, you'll need to conduct market research to confirm that your products or services will be in demand at an increased price. By doing so, you'll get a clear idea of whether taking your business international will be as profitable as you hope it will be.
Have a contingency plan
As a business owner, you'll already know that things can go wrong when you least expect them to. When this happens at your headquarters, you can probably be on site quickly to resolve any issues. When you're trading internationally, however, this won't necessarily be possible. That's why it's essential to have a viable contingency plan in place. Whether you choose to hire regional managers to handle your international operations or you build up a network of reliable suppliers you can use when you need to, it's vital to know how you're going to cope when something goes wrong.
Get the Right Advice
If you're thinking about taking your business international, you'll want to seek advice from a number of sources. From consultants and financial advisers to tax experts and logistics specialists, there are plenty of professionals who can give you the insight you need.
In many ways, the digital era means that trading internationally is easier than it's ever been before. Customers can easily engage with you online and purchase goods from your firm via the internet. Furthermore, fast travel options mean you can ship goods to almost anywhere in the world.
However, this doesn't necessarily mean that trading internationally will be a walk in the park. To ensure your international venture is a success, you'll want to research the options, create a long-term growth plan, and build your professional network. By doing so, you'll have the knowledge, skills, and support you need to compete in the global marketplace.