Three of the focuses of my blog are Financial Literacy/Money, Business/Entrepreneurship and Technology. In today's digital age, it's critical for your business to have a quality company website as significant amounts of business are done online. What designates and outstanding company website? The following contributed post is entitled, 5 Features of an Outstanding Company Website.
* * *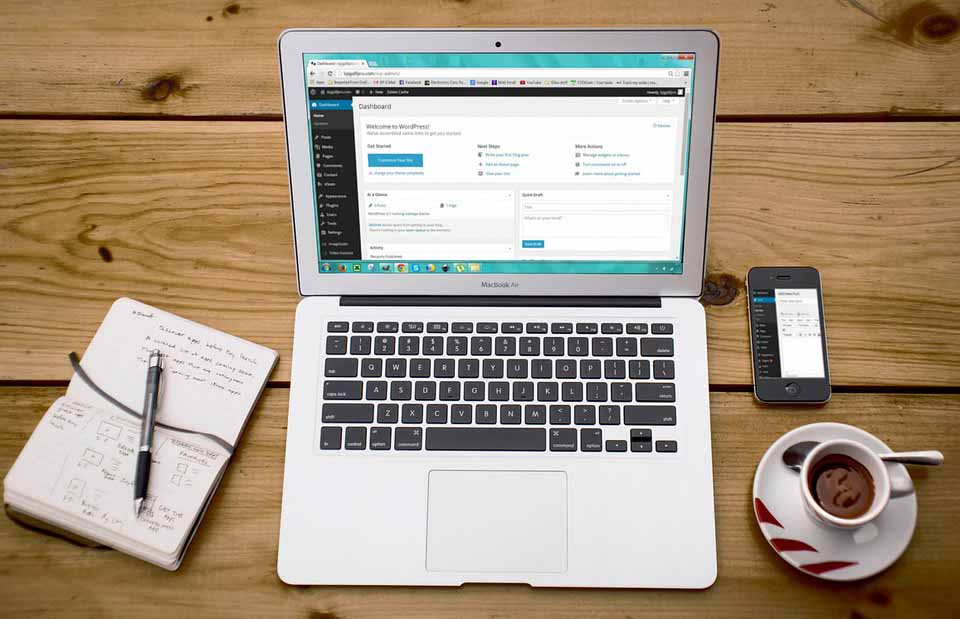 There is no excuse for companies not to have a website in this day and age. It is often the first interaction customers will have with your brand, effectively making it your shop window. And like the busy high street, if a customer doesn't like what they see from outside, they're going to walk away and find another business. 80% of consumers will research a business's online presence when deciding whether to buy from a brand, so you need yours to make an impression.
If your website provides little information, looks unappealing, and is hard to navigate, you will struggle to attract new business. Fortunately, turning a poor quality website into an amazing one is easy if you know what you're doing. There are thousands and thousands of website templates available online that make it easy to build your own from scratch. These can help you in a pinch, but to really make your website stand out in a crowded marketplace, you need to be unique and valuable.
To get you started, here are five essential features of an excellent website.
Mobile-optimized
70% of all web traffic now occurs on mobile devices, so there is a good chance your web visitors will be using their phones to research your company. You've undoubtedly experienced the pain of visiting a website on your tablet or smartphone only to find it unreadable and impossible to navigate. If your site isn't optimized for all platforms, you will lose visitors and your search engine rankings will suffer.
Easy to navigate
Today, Internet users don't have a lot of patience, and if it takes them too long to find what they are looking for, they will soon give up. Your site needs to make it as easy as possible for visitors to solve problems or make purchases. Create clear and obvious navigation with consistent, legible layouts.
Packed with quality content
It's not enough to blow your own trumpet. If you want to attract visitors to your website, you need to provide some value. Creating high-quality content in the form of blogs, videos, and whitepapers is the best way to establish yourself as an industry expert and boost your reputation.
Well-designed
Your website needs to look good and impress users from the outset. You want it to be clean and professional, but most crucially, it should reflect the style and tone of your brand. Additionally, it should be fast and functional and let users do what they need to do as efficiently as possible.
Search engine optimized
No matter how beautiful and well-designed your website is, it's useless if no one is looking at it. You need your site to rank highly in the search engines so that you can put your product or service in front of the people who need it. There are thousands of ways to improve your search engine optimization, but you can start by learning the most effective ways to use keywords and metadata.
Creating the perfect website takes time, but as long as it ticks these five boxes, you will be well on your way. If you are unsure where to begin, consider hiring a digital agency such as The Harman Media and Marketing Group to create your website for you.