Two key focus of my blog is Financial Literacy/Money and Business/Entrepreneurship. The greatest investment many people will make is their house/primary residence. In addition to enjoying your home in the here and now, it's important to also think about reselling it one day which may require some updates and renovations. The following contributed post is entitled, Giving Your House Its Groove Back.
* * *
From time to time, we all get bored; after all, we are only human. Boredom can strike at work, with a partner, and most prominently, it can strike at home. We are all guilty of taking a look around the home and wishing things were different.
For most people, they want to give their home a new lease of life, but available finances can often get in the way. In this post, we are going to be examining what exactly gives a house a new feel, and then we will take a look at a few things you can do around the house to really give it a brand new spark of life.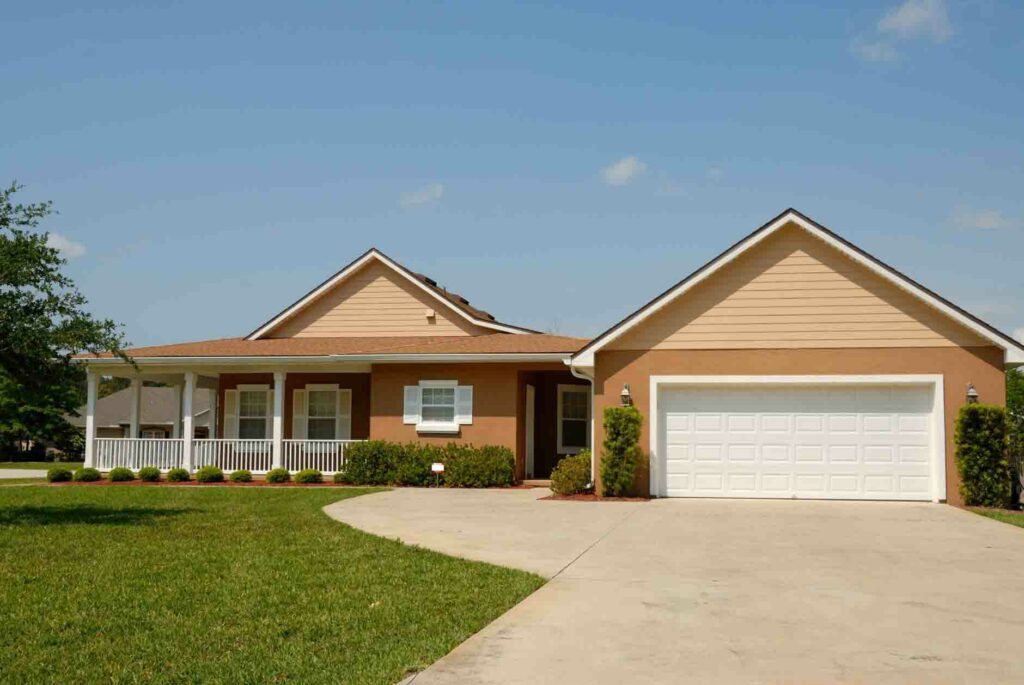 Image Credit – Pexels – CC0 Licence
Things To Consider When Updating Your Property
When it comes to updating your home, there are a few reasons you may want to give it a boost, and depending on these reasons, there are certain things on today's list you may wish to consider.
The first reason most people give their home a little update is just that they want a fresh feel to their home; secondly, people also choose to freshen up their home in more extreme ways, and these ways will often be to add value to the home.
Whichever of these groups you fit into, there are a few things to consider, for those looking to add value, you will need to spend a little in order to see some return on your investment. For those who want to achieve a little freshness in the home, it's probably not a great idea to spend huge amounts on things that won't do a lot to the value of your property.
What Gives A House Its Groove?
When we look at the things that really give a house its spark, on the outside, we think of how appealing it is to onlookers, and on the inside, we have to consider not only how the house looks, but also how the house feels.
Now, when we talk about how the house feels, we don't mean a system based on where your furniture is, we mean how your house feels based on psychological facts. If you aren't quite sure what we are on about, worry not, we will be explaining a little further into the post.
Give Your Garden A Revamp
Something that often gets left until last when it comes to updating the home is the garden. If you are blessed with having space in the garden, there is no better time than now to really put some love into it.
While the inside of the house is incredibly important, having somewhere to escape to that's peaceful and that allows you just to appreciate the world can be equally, if not more important. When it comes to giving your garden a revamp, you may consider lawn treatments and flowers as a standard, but there are some additions that will really give your garden a little extra life.
A great and cheap addition to every garden could be an awning close to the house. These awnings can provide protection from the weather, both bad and good, and can also be a great separator in the garden.
If you just want to simply clean up your garden, then you should consider Industrial Pressure Washing on any paving or decking. While some will opt for standard pressure washers, the performance levels are generally quite low, and you won't get the same crisp, clean finish.
Create Some More Space
The next item on the list is great for both people wanting to stay in their forever home and for those hoping to increase the value of their homes, and that is some form of extension.
One of the most popular forms of extension nowadays is to create a ton of room by having the basement renovated. Unbelievable, there are over 132 million homes in the US with a basement, and most of them go completely unused.
By converting your basement, you can extend the space in your home exponentially, and if you ever come to sell the home, the renovation will usually pay for itself and then add some profit on top of that too.
Alternatively, should you not have space on the lower levels of your home, you could always aim higher. Another addition to the home that adds space and value is an attic conversion.
Just like basement conversions, a loft conversion can have many uses. Unfortunately, there are some things that cannot be used for, and this is usually why basement projects are more popular.
Update Your Flooring
If you haven't updated the flooring in your house for some years, your house may have a certain aged feel that no amount of decorating will shake.
If you have an old carpet, this can really drain the personality from your house, and the only solution to getting it back is an extreme one. One of the best ways to really give a house that modern and sophisticated look is to update the flooring throughout.
In today's world, the most popular option for flooring seems to be hardwood or laminate. Flooring like this is so popular generally due to its simplicity to manage. While carpets may be wonderful, warm and homely, they take on dirt very easily and can stain and be destroyed in no time at all.
When it comes to laminate or hardwood, you can set your Roomba to clean all day, and you can tackle any dirt with a simple wipe over with a mop or cloth.
Hardwood floors can also add a little extra value to the home, but it's recommended to go with laminate should you be considering selling up.
Get Spring Cleaning
The final thing to make the post today is the one that costs nothing. While this tip is completely free, you may find yourself amazed at what a real clean and declutter can do for your home.
As we mention briefly, early when your house has its groove back, it will have psychological and visual benefits, and this is the main one that will really make your house feel amazing. When you really start to deep clean a house, you often find yourself getting rid of years of accumulated junk. The moment you start to get rid of junk, this is when you start to realize just how much space you really have in your home.
A lot of people store so much stuff that's collected over the years, and this post isn't saying throw everything away; it's simply saying be mindful of keeping things around when you don't use them.
If you have items that you could store, you should do so, as a simple spring clean can completely give your house a brand new lease of life.
Conclusion
As you can probably imagine, there is so much that you can do with your house to give it a brand new feel. Whether it's spending to create space or even just doing a spring clean, the options are almost endless.
While we have only mentioned a few things in this post, you shouldn't restrict yourself to just these. Maybe this post can just serve as an inspiration to you when you are trying to give your house it's long lost groove.