Three of the focuses of my blog are Financial Literacy/Money, Business/Entrepreneurship and Technology. In today's digital world, significant amounts of business are done online and thus having a website which will attract attention is key. The following contributed post is entitled, Tips To Bring More Attention To Your Website.
* * *
To compete with other businesses in today's world, it can often be very difficult. This is because there's a lot more competition out there simply due to the internet. Anyone can create a business, and for some, you don't even need to have any funding to start off with.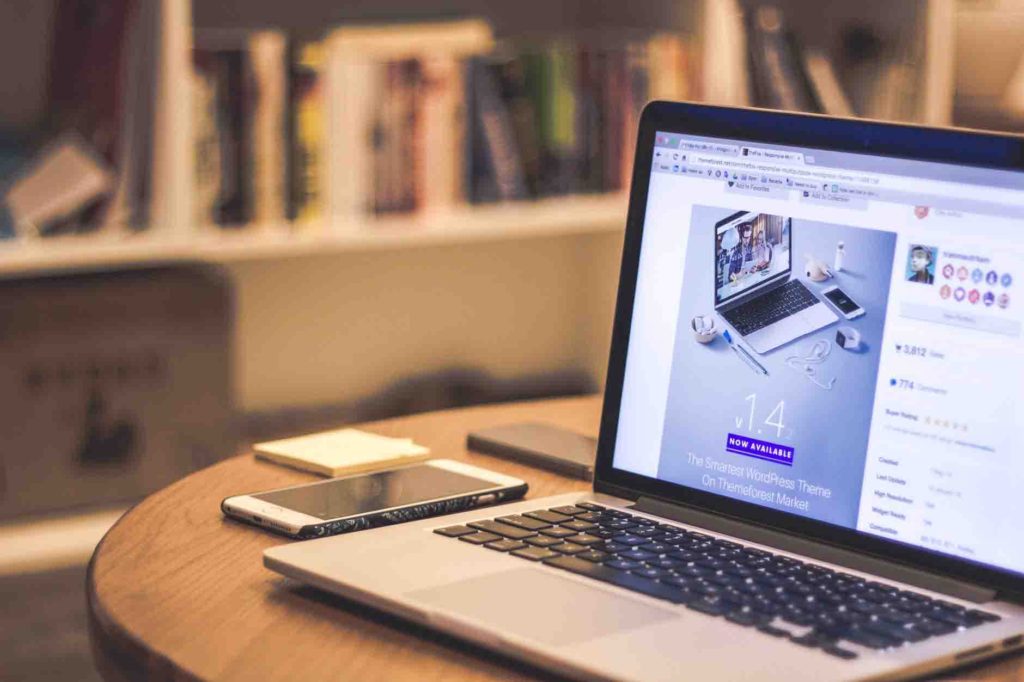 Choose a User Friendly Platform
If you're not entirely happy with the host you have chosen for your current website, then it's never too late to transfer your domain to another platform. Ultimately, you need to feel completely comfortable and confident when making edits to your business website. Whether you choose Wix or Squarespace, you should always opt in for a trial run so you know how it would work for you. As soon as you make sure that the platform has a blogging platform, a shopping option and smooth automations you will have made the right choice for your business.
Create A Web Page Design That Fits Your Brand
When it comes to your website, it's important that your website reflects your branding. As a business, having branding is important because it helps your customers recognize your business. If they see the same logo and colors from what you have in terms of social media to the website, you've got brand consistency that's going to help you become more successful in more ways than one. Looking at your web page design now, is it a little too basic? Perhaps you got a web design template that other people online also have. You want to spend some money on getting a good web design, so seek out a good web designer and make it a collaborative process to come up with something that's unique. It should be tailored to your business and really help show it off in a way that you'd like it to be.
Produce More Content On A Daily Basis
More content for your website is going to mean more traffic over time. You want to be consistent in when you're posting on your website, and every website should have a blog. As a business, you will likely have topics that you could cover in relation to the business, and providing high-quality content can help your website become a great source of information and knowledge for those who are your customers or who are within the same industry as you. When it comes to the amount of content that you should be making, at least once every couple of days is a great start. Ideally, having someone in the role of a content writer can be beneficial so that you can post at least once a day.
Invest In Some Training
We've always got the ability to improve, and when it comes to training and building up skills, there's a lot you can do when it comes to knowing how to improve a website. SEO is a big contributor to your website, and if you know how to do this, then you can really help develop the site into something more popular and traffic-driven. With sites like Loud Programmer, you can get great training that helps provide you with the tools in order to really build on what you have already. If you're willing to invest in some training, it'll definitely end up paying you back further down the line, and it's one thing that is worth doing, especially if you have very little awareness of how to run a website.
Try Out Guest Blogging
Guest blogging is where you create content for other websites. When guest blogging, you want to ensure that the websites you are providing content for, have a similar audience to yours. You also want to get a link back to your own website so that people are clicking through and landing on your webpage. With blogging on other sites, it can be a little time-consuming, particularly if you are the only one doing it or you've got a limited amount of staff. Therefore, take care when it comes to picking the sites that you guest blog on. You want them to be effective for your own site, and that will only happen if you've done your research.
Promote Your Site Everywhere
Every opportunity is a chance for self-promotion, and when it comes to running a website and business, you can't be shy or embarrassed about it. Use every networking session and event in general to promote your site. Don't forget about advertising, and how beneficial it can be to do it online. Online advertising is a lot more affordable than traditional advertising and with traditional formats, you're limited to how far it can reach. With online advertising, you have the ability to reach a global scale, and that can be pretty incredible to have as a business. So take advantage of every opportunity that's out there in order to make your website known.
Building a strong website takes time, so be willing to put in the man-hours and financial investment needed to bring attention to your website. With these tips, you'll definitely see some progress, and it's essential that your business continues to be prominent online.