Two of the focuses of my blog are Financial Literacy/Money and Business/Entrepreneurship. In most modern countries, construction is a major business. Depending up what's being built, a construction crane may be required. Thus, owing a crane for hire business could prove to be very lucrative. The following contributed post is entitled, Benefits Of Self-Erecting Crane Hire For Businesses.
* * *
The majority of construction companies opt to hire canes rather than purchase them. This is of little surprise. After all, it proves to be much more cost-efficient to go down this route. Furthermore, the hassle is minimised because you do not have to deal with crane storage or maintenance either. In addition to this, when you consider the wealth of different construction tasks performed in the current day, you see why the same crane cannot be utilised for every task. For example, if you are in a busy and awkward setting you may require a mini crawler. Nevertheless, no matter what type of crane you purchase there is one quality you should always look out for and this is the ability to self-erect. Read on to discover the benefits you will reap if you opt to hire self-erecting cranes…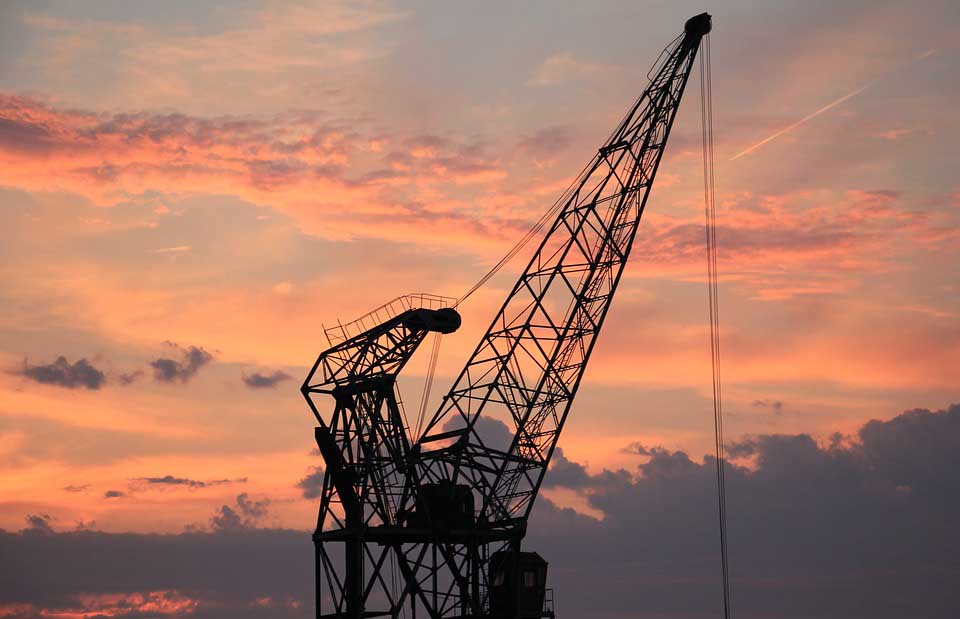 https://pixaby.com/photos/harbour-crane-sunset-sky-clouds-1643476/
• Small footprint – One of the main reasons businesses like utilising self-erecting cranes is because of the fact that they sit on a very small footprint. They also don't need much when it comes to foundations either.
• Silent operation – In addition to this, most self-erecting cranes tend to run virtually silently. This is extremely beneficial when working in areas that have high populations. You will be able to get on with the task at hand whilst causing little disturbance to anyone in the area, especially those that are working as well.
• Fit into tricky spaces – Another way in which self-erecting cranes can make your task easier is because they have the capacity to fit into tight areas.
• Quick and easy mobilisation – Efficiency is enhanced dramatically because these types of cranes do not take very long to set up. In fact, most people find that they can have their crane working on-site within a mere one hour of its arrival. This ease of mobilisation is something which is highly sought after by companies today.
• Cost efficiency – Self-erecting cranes also present you with the possibility to lower costs as well. There are several ways in which this is the case. One example is the fact that you will take advantage of low siting costs. In addition to this, you don't need to worry about any reinstatement costs either.
• Accuracy – These cranes present you with perfect accuracy via delivering materials to the exact spot required.
• Improved health and safety – Another benefit people tend to overlook is the fact that they will benefit from enhanced health and safety on their site. This is because there is a lot less manual handling involved in the operation of the equipment, making it much easier for your site safety plans. This is extremely important because as you know; it is your duty to ensure you provide a working environment which is as safe as it can possibly be.
To conclude, when you take these seven important benefits into consideration it is quite easy to see why so many construction companies opt to hire self-erecting cranes time and time again. There are no real disadvantages associated with going down this route.